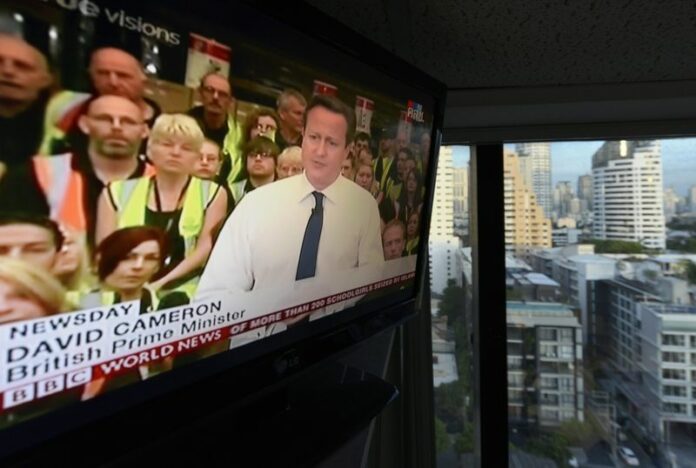 By Somchai Kwankijswet and Peter Janssen
BANGKOK (DPA) — Thai children were able to watch some of their favourite foreign cartoons on TV Tuesday and international news channels were back on air after being blocked by the junta for almost two weeks, officials said.
The National Broadcasting Commission (NBC) approved the airing of 40 satellite TV channels, commissioner Supinya Klangnarong said. Around 600 satellite channels were shut down following the coup.
"Thai children have been blocked from looking at these cartoons for almost two weeks," Supinya said.
The NBC decision followed talks with the National Council for Peace and Order (NCPO) on Monday.
"The army said we should help restore public happiness to the people by allowing cartoons and entertainment shows but our own goal is just to return regular broadcasting so the industry can earn revenues again and satisfy their customers," Supinya said.
International news channels BBC and CNN were also made available for the first time since the May 22 coup.
"They should not have been shut down to begin with," Supinya said. "They are harmless, and subscribers to cable TV are annoyed because they have already paid for a package that includes CNN and BBC."
The junta slapped a blanket ban on all TV broadcasting on the day after the coup, when viewers were treated to 24 hours of martial music and a screen of a military logo.
It quickly allowed cable and Thai TV stations to resume operations, albeit with self-censorship.
"At the beginning a ban was necessary to deal with the crisis situation," NCPO spokesman Colonel Winthai Savaree said. "We had to make sure that everyone got the same message to prevent people from panicking," he told a press conference.
The junta has kept its ban in place on 15 satellite TV channels which are openly supportive of a political faction, and will continue to do so until "a common understanding is reached," Winthai said.
But the ban has been lifted up on other satellite channels, Supinya said, with the military leaving it up to the NBC to grant permission.