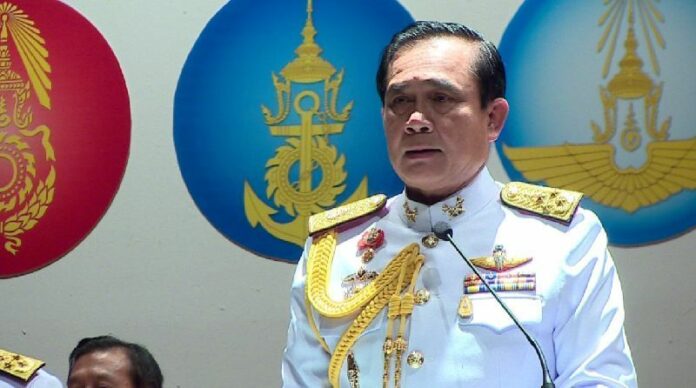 BANGKOK — The leader of Thailand's military junta, Gen. Prayuth Chan-ocha, has presented the public with a new slogan for this year's no-alcohol day.
"Develop Citizens to the Future, Stop Being Slaves of Alcohol," Gen. Prayuth has advised the public, according to official reports.
Thai authorities designated the first day of Buddhist Lent as the "national no-alcohol day" in an effort to educate citizens about the hazards of alcohol.
Alcoholic beverages also cause disputes and assaults, said Narong Sahamethawat, permanent secretary of the Ministry of Public Health.
"We would like to invite the public and Thai youths not to support the businesses of intoxicating beverages, and refrain from drinking any type of alcohol during important Buddhist holidays," Mr. Narong said.
Consumption of alcohol is banned under the Fifth Precept of Buddhism. To observe the religious dogma, Thai authorities ban sales of alcohol across the country on important Buddhist holidays, such as Asalha Puja Day and first day of Buddhist Lent, which fell on yesterday and today respectively.
However, alcohol is widely sold and consumed by Thais in the rest of the year.
For comments, or corrections to this article please contact: [email protected]
You can also find Khaosod English on Twitter and Facebook
http://twitter.com/KhaosodEnglish
http://www.facebook.com/KhaosodEnglish