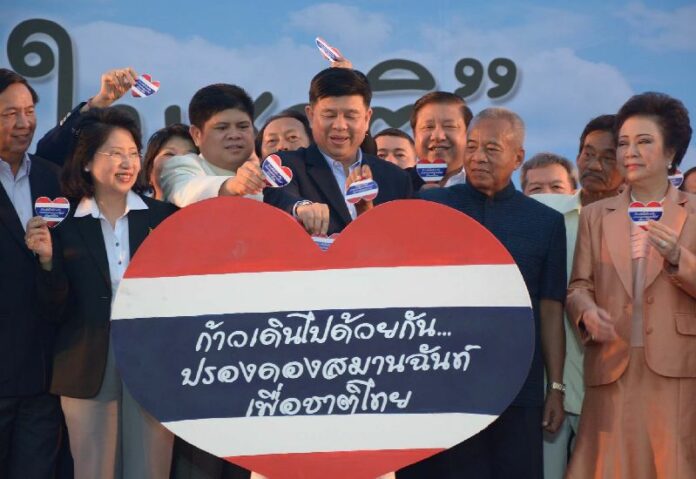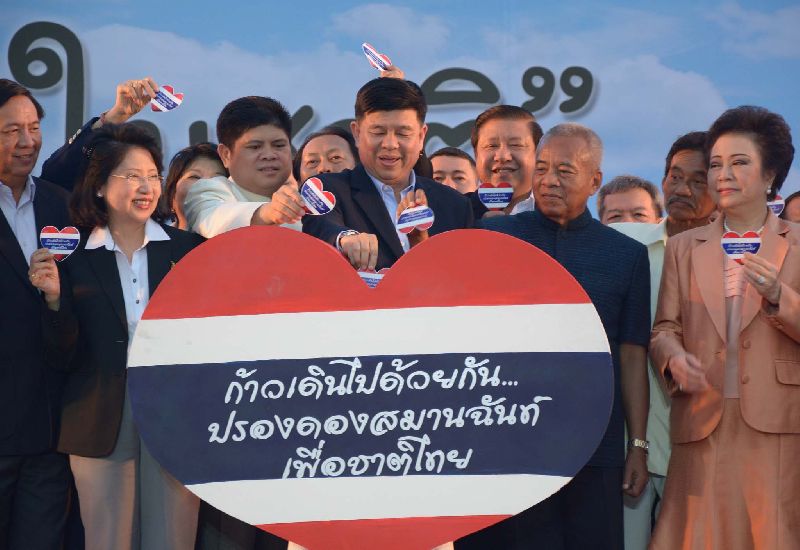 BANGKOK — The ruling party of the former government will not send any members to join the "National Reform Council" outlined in Thailand's new interim constitution, sources inside the Pheu Thai Party say.
The junta's newly inaugurated 2014 Interim Constitution calls for the appointment of a 250-member National Reform Council that will propose political, economic, and social reforms to ensure that Thailand can become a "true" democracy.
According to sources, Pheu Thai leaders have concluded that even if their members are appointed to join the reform council, they will only manage to constitute a minority.
Deputy secretary-general of the Pheu Thai Party Chavalit Wichayasutthi said he thinks it's unlikely that Pheu Thai members will ask to participate in the 35-member Constitution Drafting Committee either.
Mr. Chavalit explained that no one will want to join the committee, which is tasked with penning a permanent charter, because the 2014 Interim Constitution prohibits the committee members from running for political office for two years.
The military junta ousted the elected government led by Pheu Thai Party on 22 May. Since the coup, a number of Pheu Thai Party supporters have attempted to protest the junta and the military takeover, but their resistance has been stamped out by authorities.
However, prominent Pheu Thai Party members have urged their supporters to cooperate with the military rulers. Some of them, such as Veera Musikapong and Suphon Attawong, even participated in the army-organised "Return Happiness to the People of the Nation" fair in Bangkok yesterday.
Read more:
Gen. Prayuth Could Be PM Under New Constitution
Official Defends Carte Blanche For Junta In New Charter
For comments, or corrections to this article please contact: [email protected]
You can also find Khaosod English on Twitter and Facebook
http://twitter.com/KhaosodEnglish
http://www.facebook.com/KhaosodEnglish