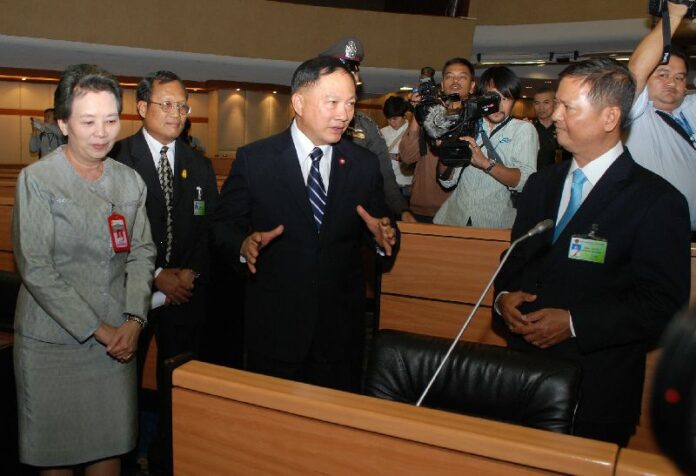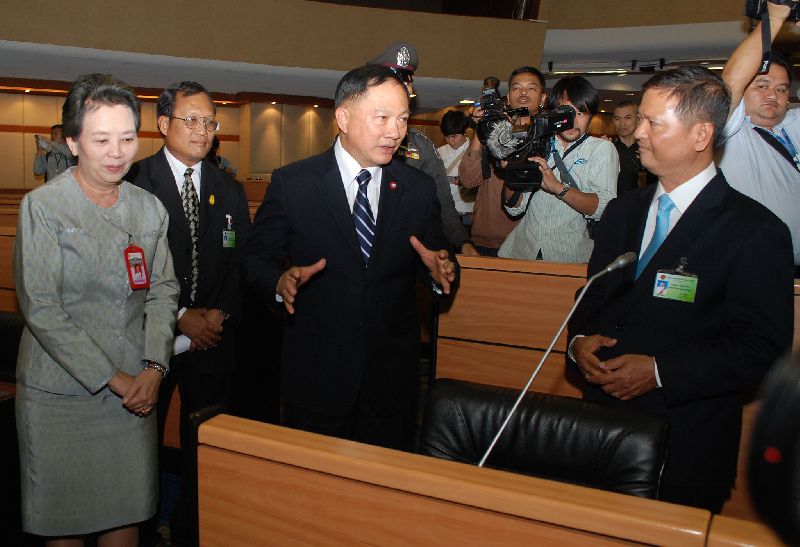 BANGKOK — Ninety-four percent of the national legislators appointed by Thailand's military junta last night are men, setting a new low for the representation of women in Thai politics in over a decade.
Only 12 out of  200 members in the interim National Legislative Assembly (NLA) are women, in part because a majority of the assembly's members (115) are high-ranking male military and police officers.
Of the 12 female NLA members, three are businesswomen, one is an academic, and the rest are former politicians and bureaucrats.
All 200 members of the NLA were handpicked by the military junta's National Council for Peace and Order (NCPO) and endorsed by His Majesty the King on Thursday. According to the junta's "road map" for Thailand's return to democracy, the NLA will function as the country's legislative arm for over a year, passing laws, appointing a Prime Minister and Cabinet, and amending the new Constitution, which will be drafted by a separate body.
The junta previously promised that the NLA would be comprised of experts from various fields to fairly represent all sectors of Thailand.
"[The NLA] will be people from all career groups, including people who have different political views from the two sides," said legal advisor to the NCPO, Gen. Paiboon Koomchaya, as he unveiled the junta's interim constitution on 23 July.
The percent of women in the NLA (6 percent) is even lower than in Thailand's 2011 elected Parliament, which had 79 women out of its 500 members, amounting to 15.8 percent. Fifteen percent of the 2011 Senate, which was dissolved by the NCPO shortly after it staged a coup on 22 May, were also women.
The global participation rate of women in national-level parliaments is 20 percent.
Gender imbalance has been a feature of Thai politics for decades, with men occupying the majority of seats in the country's Cabinet, Parliament, Senate, and local administrative bodies, even though surveys reveal that half of national voters are women. As a result, issues related to women rights are rarely discussed in national political bodies.
The situation improved somewhat following the 2011 election, in which Yingluck Shinawatra became the first female Prime Minister of the country.
However, experts say Yingluck only came to power with the help of her brother, former Prime Minister Thaksin Shinawatra, who retained much influence over male-dominated Pheu Thai Party.
For comments, or corrections to this article please contact: [email protected]
You can also find Khaosod English on Twitter and Facebook
http://twitter.com/KhaosodEnglish
http://www.facebook.com/KhaosodEnglish