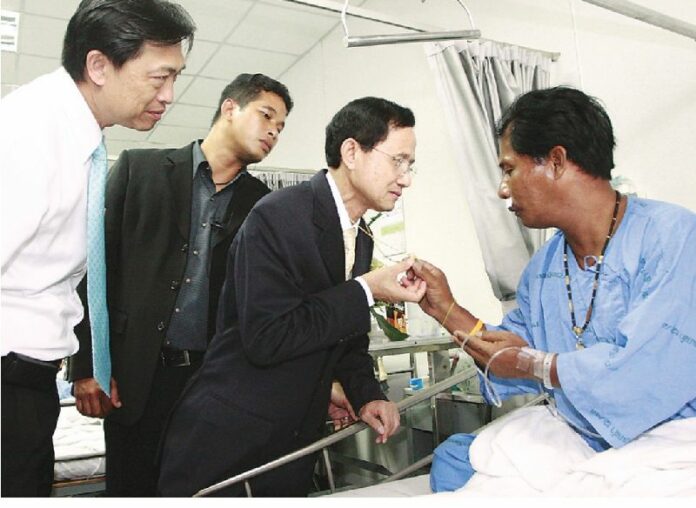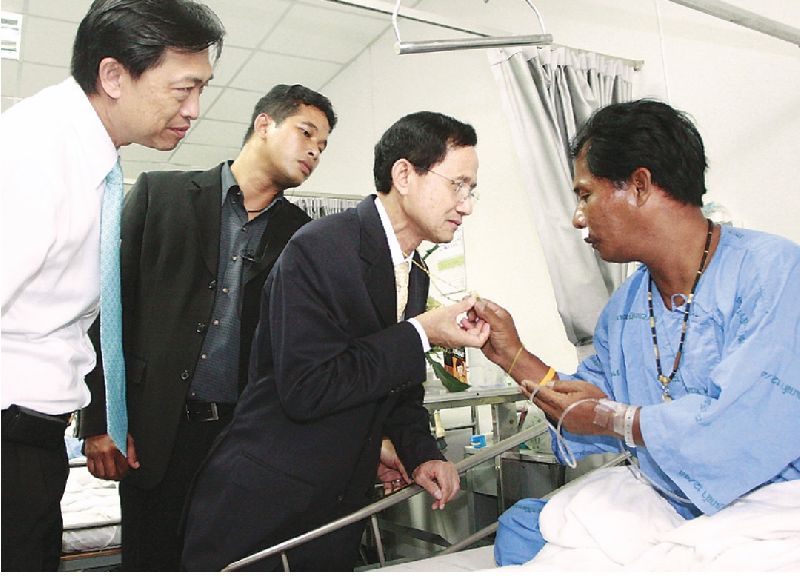 BANGKOK — Thailand's National Anti-Corruption Commission (NACC) is looking to file criminal charges against former Prime Minister Somchai Wongsawat for the government crackdown on Yellowshirt demonstrators in 2008, the agency's chairman says.
On the morning of 7 October 2008, two people were killed and more than 380 injured after riot police attempted to remove Yellowshirt protesters who were blocking MPs from entering the House of Parliament.
According to the NACC chairman Panthep Klanarongran, the government's approval of the crackdown was an abuse of power and a breach of the disciplinary code of conduct.
"The NACC can press charges in this issue," Mr. Panthep said yesterday. "At the moment the matter is still under the procedure of pressing charges, but there is no time frame about when we will press charges. It depends on the consideration of the rest of the NACC."
The potential lawsuit named then-Prime Minister Somchai Wongsawat as the prime defendant.
Mr. Panthep did not say why the NACC is looking at the case now, six years later. The NACC previously attempted to file charges over the crackdown, but the Office of Attorney-General declined to pursue the case.
The Yellowshirts, led by the People's Alliance for Democracy (PAD), launched several campaigns in early 2008 against the elected government, which was allied to former Prime Minister Thaksin Shinawatra. Mr. Thaksin was deposed in a 2006 military coup but has continued to wield considerable influence over Thai politics despite living in self-imposed exile abroad.
The Yellowshirts accused Mr. Thaksin of being a corrupt, anti-monarchist who maintained control over the administration via his proxy government.
The Thaksin-allied government was eventually unseated in December 2008 when the Constitutional Court disbanded the ruling party at the time, citing instances of vote-buying by the party in the 2007 election.