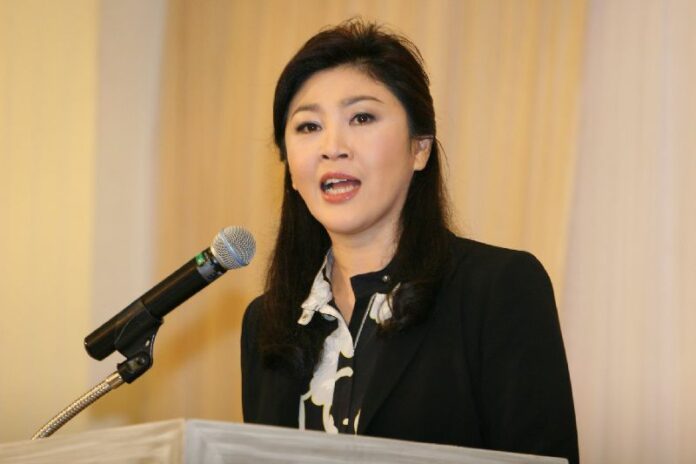 BANGKOK — The Office of Attorney-General has postponed its decision on whether to pursue charges of corruption against former Prime Minister Yingluck Shinawatra in court, citing an incomplete investigation.
Wanchai Rujanawong, a spokesperson for the Attorney-General office, said the AG and the National Anti-Corruption Commission (NACC) will form a joint committee to strengthen the case against the former leader, who the NACC says failed to stop alleged corruption in her government's rice-pledging policy that cost the state more than 500 billion baht in damages.
The NACC is now requesting the Attorney-General take up the case and try Ms. Yingluck in court. If found guilty, the former Prime Minister faces up to 10 years in prison.
However, Mr. Wanchai explained today that the case filed by the NACC is incomplete. He said the NACC's file only included photocopies of the cover pages – not content – of reports published by the Thailand Development and Research Institute (TDRI) that allegedly expose the corruption in the rice-pledging scheme.
According to Mr. Wanchai, the NACC must also prove that Ms. Yingluck had the authority to put an end to the alleged corruption and neglected to address abuses she was aware of.
"Further investigation is needed, otherwise the court may acquit her," Mr. Wanchai said.
The rice subsidy scheme – a key policy of Ms. Yingluck's administration – involved purchasing rice from farmers at almost twice the market price. The policy caused huge financial losses for the government and incurred harsh criticism from a number of financial experts. Earlier this year, thousands of rice farmers marched to Bangkok after the government failed to pay them on schedule.
In July, Ms. Yingluck insisted on her innocence and vowed to contest the NACC's accusations in court. She has been maintaining a low profile since the military seized power and toppled her government on 22 May.