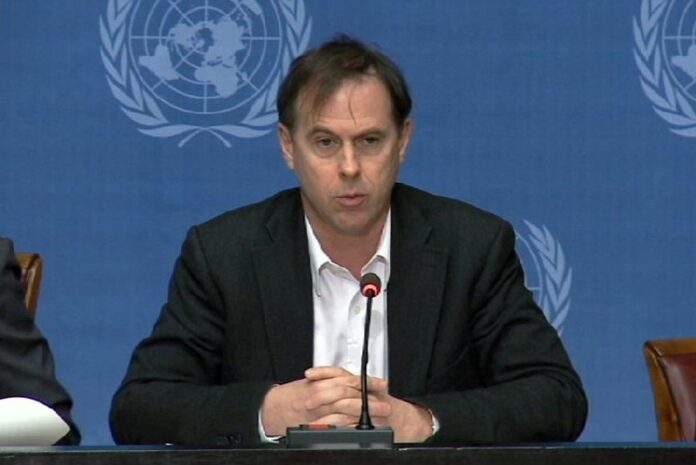 BANGKOK — The United Nations human rights office voiced disappointment over a Thai court's decision to uphold the ten-year jail sentence of Somyot Pruksakasemsuk, a former magazine editor accused of insulting the monarchy.
In January 2013, a criminal court found Mr. Somyot guilty of lese majeste — ​ offending the monarchy — for overseeing the publication of several articles in the now-defunct Voice of Thaksin magazine in 2010. Under Thai law, defaming the Royal Family is a criminal offense punishable by up to 15 years behind bars.
Last week, a Court of Appeals upheld the guilty verdict and Mr. Somyot's ten-year sentence.
"We are very disappointed by the decision of an appellate court in Thailand affirming the conviction and sentencing of the editor and activist Somyot Pruksakasemsuk," UN Office of the High Commission for Human Rights (OHCHR) spokesperson Rupert Colville told reporters in Geneva yesterday.
According to the OHCHR, Thai authorities did not notify Mr. Somyot's lawyer or family of the date of the appeal verdict.
Last month, the OHCHR voiced serious concern over the rise in lese majeste cases following the 22 May coup, calling the measure part of a "larger pattern of increasing restrictions on freedom of expression in Thailand."
According to the OHCHR, the number of people under custody in connection with lese majeste charges has risen from 6 to 22 since the coup in May. Another eight people are facing lese majeste charges but are not currently in custody, the OHCHR reported.
"The threat of the use of the lèse majesté laws adds to the chilling effects on freedom of expression observed in Thailand after the coup, and risks curbing critical debate on issues of public interest," a OHCHR spokesperson said on 19 August.
For comments, or corrections to this article please contact: [email protected]
You can also find Khaosod English on Twitter and Facebook
http://twitter.com/KhaosodEnglish
http://www.facebook.com/KhaosodEnglish