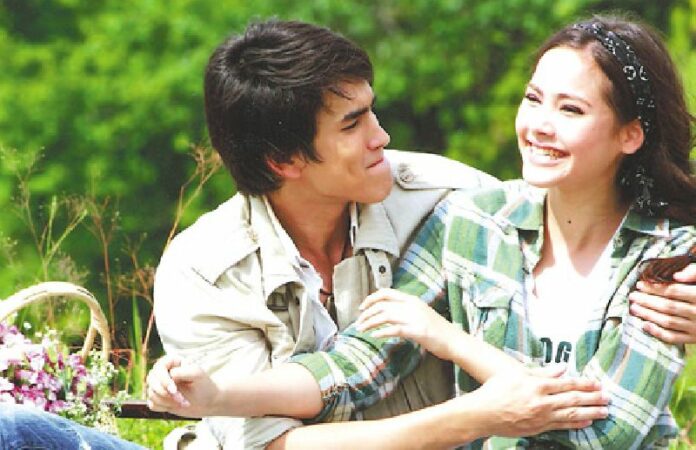 BANGKOK — The Ministry of Education is producing a ballad for schoolchildren based on the "Twelve Values" bestowed by junta leader and Prime Minister Prayuth Chan-ocha.
"We are producing a song for schools," said Kamol Rodklai, sec-gen of the Office of Basic Education Commission (OBEC). "But if it becomes popular, members of the public can adopt it, too."
Kamol also suggested that the song about Gen. Prayuth's Twelve Values could be used during "aerobic exercise" classes and theatre performances.
The Ministry of Education is currently in contact with Thai celebrities Nadech Kugimiya and Urassaya "Yaya" Sperbund to have them lend their voices to the ballad, Kamol added.
The Twelve Values, given by Gen. Prayuth to Thai children in July, are the following:
1. Loyalty to the Nation, the Religion, and the Monarchy
2. Honesty, sacrifice, endurance, and noble ideology for the greater good
3. Gratitude for parents, guardians, and teachers
4. Diligence in acquiring knowledge, via school studies and other methods
5. Preserving the Thai customs and tradition
6. Morality and good will for others
7. Correct understanding of democracy with the King as Head of State
8. Discipline, respect for law, and obedience to the older citizens
9. Constant consciousness to practice good deeds all the time, as taught by His Majesty the King
10. Practice of Self-Sufficient Economy in accordance with the teaching of His Majesty the King
11. Physical and mental strength. Refusal to surrender to religious sins.
12. Uphold the interest of the nation over oneself.
The Ministry of Education has previously ordered all public schools to teach students about the Twelve Values and hang banners bearing the list. A poetic rendition of the values was also unveiled last month.
According to Kamol, the OBEC secretary-general, the Ministry is planning many other activities to promote Gen. Prayuth's wisdom, such as organising essay and calligraphy competitions based on the Twelve Values, and modifying school lessons to reflect the principles.
Gen. Prayuth, who is wielding a near-absolute power as Prime Minister and chairman of the military junta, is increasingly seen by critics and international media as an authoritarian ruler with a growing cult of personality.
A patriotic ballad Gen. Prayuth allegedly wrote "in one hour" has been played nonstop on state-owned media for months. The General also gives weekly televised lectures about morality to the public and has banned protests or any display of dissent against his rule.