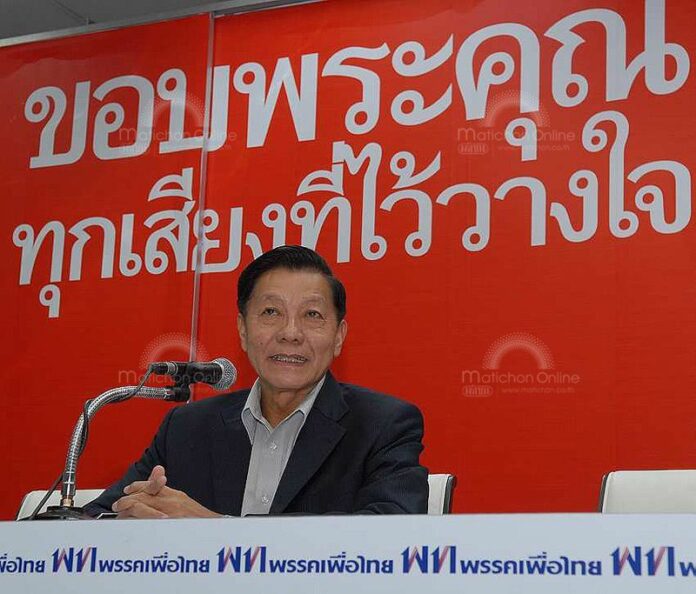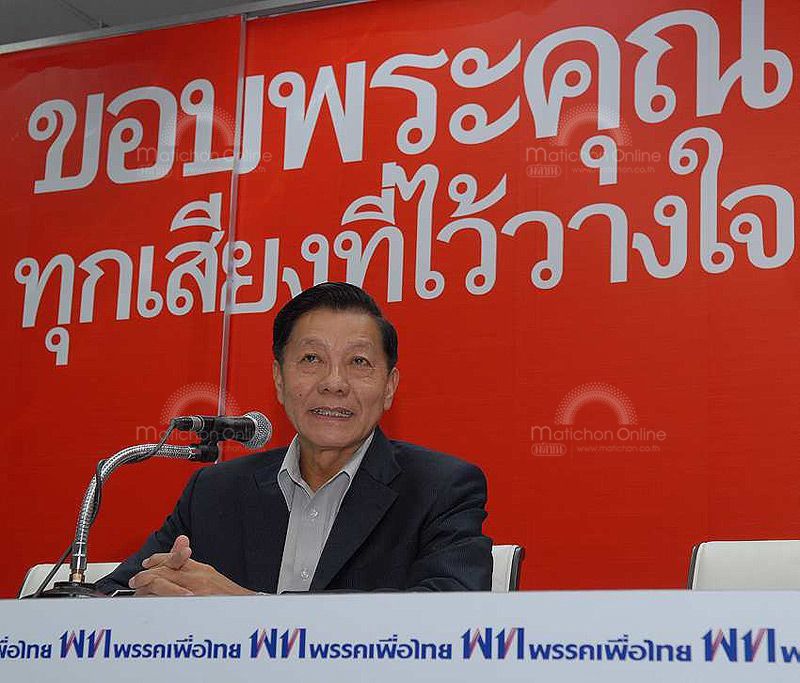 BANGKOK — A leading member of Thailand's military junta has urged mourners to keep the funeral of a former Pheu Thai MP free of politics.
Apiwan Wiriyachai, a longtime ally of former Prime Minister Thaksin Shinawatra, passed away from lung cancer yesterday in the Philippines where he was living in exile. His funeral is set to take place at Bang Pai Temple in Nonthaburi province on 10 October.
"They can organise a religious service that is attended by relatives, friends, and supporters," said Gen. Prawit Wongsuwan, deputy Prime Minister, Minister of Defence, and a member of the National Council for Peace and Order (NCPO). "But it has to be under the laws."
The general added, "If there is any politics, or chaos, or remarks that undermine national reconciliation, authorities will intervene and take care of the situation."
Apiwan's body will be repatriated back to Thailand by Thai Airways on the same day as his funeral, his aides said. Like many other politicians and activists allied to the deposed government, Apiwan is thought to have fled Thailand shortly after the military takeover in May.
In the past 24 hours, many former government officials and Pheu Thai Party politicians have paid homage to Apiwan on social media, including former Prime Minister Yingluck Shinawatra and former Education Minister Chaturon Chaisaeng.
Meanwhile, Jarupong Ruengsuwan, the co-founder of the 'Free Thais' anti-coup organisation in exile, said in a statement that he had been closely following Apiwan's condition since he was admitted to hospital in the Philippines few weeks ago.
The fugitive politician hailed Apiwan as the "diamond" of Thailand's democratic movement.
"When Apiwan was ill, he felt pain and hatred toward the regime of injustice that oppressed the people of Thailand," Jarupong said in the statement, which was circulated by Redshirts on social media. "The only way for Apiwan's ideology to live on is by the people uniting together and struggling against the dictatorship in a resolute manner."
In July, police charged Apiwan with lese majeste (insulting the monarchy) for allegedly defaming the royal family in one of his public speeches. Authorities had been trying to extradite the former MP to face trial in Thailand, where lese majeste is punishable by up to 15 years in prison.