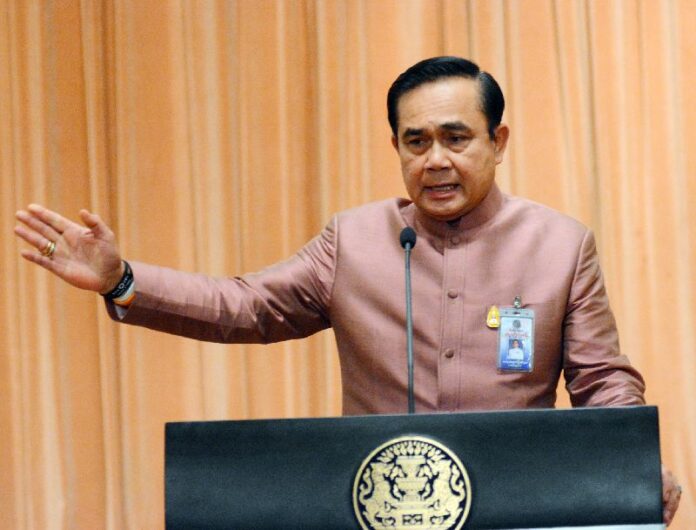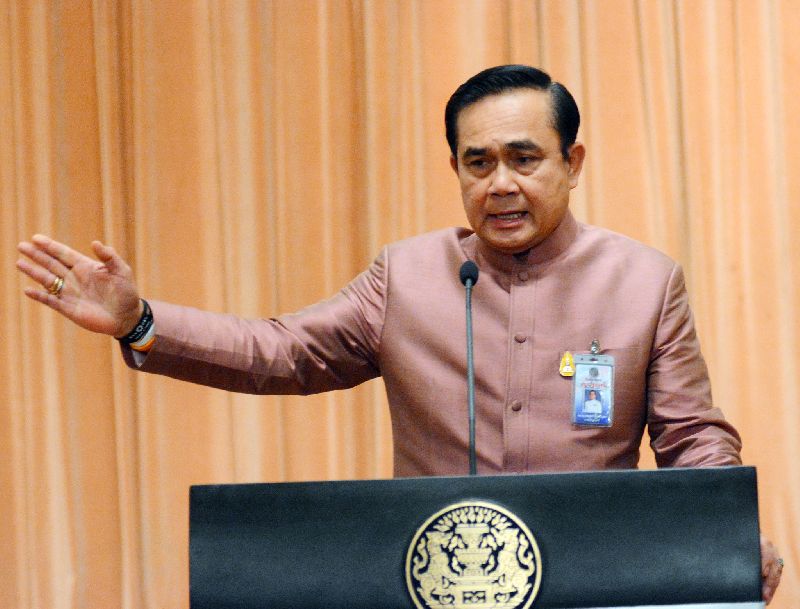 BANGKOK — Thailand's military leader and Prime Minister Prayuth Chan-ocha has refused to elaborate on the 600 million baht land sale he made to a private company last year.
According to documents from Gen. Prayuth's asset declaration published in a report by Isra News, the Prime Minister sold nine plots of land in a Bangkok suburb to a company called 69 Property for 600 million baht in May 2013.
Gen. Prayuth was serving as commander-in-chief of the Royal Thai Army at the time of the sale. He retired from the post last month after leading a military coup on 22 May.
When a reporter asked Gen. Prayuth about the land sale today, the Prime Minister shot back that the media has no business questioning him on the matter.
"The land has belonged to me since I was a kid, it belonged to my father. So what's the problem?" Gen. Prayuth said. "Please stop criticising me already."
He explained that the company bought the land for "investment" purposes.
"The company wouldn't have bought the land out of foolishness, don't you think? If they can't invest in the land, why would they buy it?"
Thailand's national anti-graft agency published the financial assets of Gen. Prayuth and his Cabinet ministers last Friday, revealing that one third of the ministers are worth more than 100 million baht.
In the report, Gen. Prayuth declared 128 million baht in net assets – nearly 4 million in US dollars – and 645,754 baht in debts. Gen. Prayuth, who is still serving as the chairman of the junta's National Council for Peace and Order (NCPO), was similarly dismissive when asked about his investments last week.
"I don't know. I don't remember," Gen. Prayuth said on 1 November. "I am not a businessman. Please don't ask me about this."
When it emerged that Gen. Prayuth's brother, who is serving as a member of the National Legislative Assembly (NLA), "accidentally" included official army bank accounts in his personal assets last month, Gen. Prayuth warned that the media may face possible repercussions if Lt.Gen. Preecha is proven to be innocent.
"Don't make such a big deal out of this," the junta leader told reporters on 28 October. "If you can investigate this, then investigate. If he's guilty, say so. But if he is not guilty, you'd better prepare yourselves."