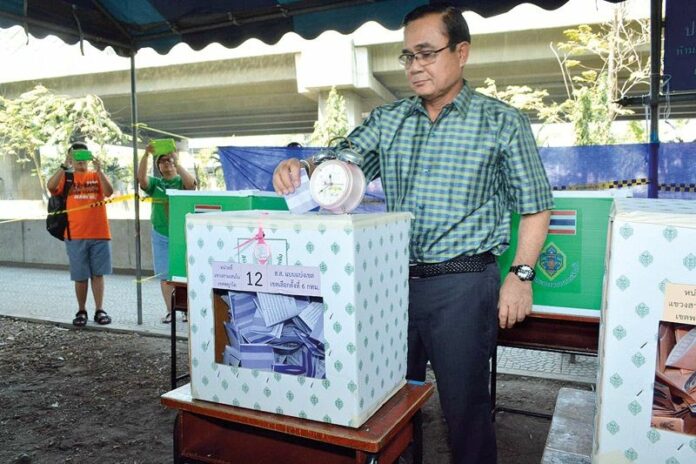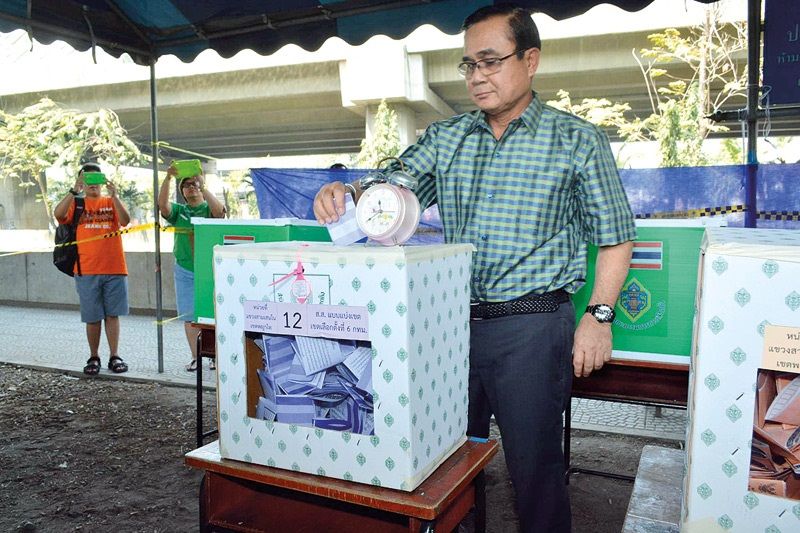 BANGKOK — The junta-appointed committee tasked with drafting Thailand's 19th constitution is considering adopting the German model of elections, officials say.
A subcommittee of the Constitutional Drafting Committee (CDC) discussed the electoral models of several different countries over the weekend, but the majority of the group's members preferred the German model, said CDC member Anek Laothamthat.
Thailand's military junta appointed the CDC to replace the constitution that was dissolved shortly after the 22 May coup.
Since seizing power, the junta has suspended democracy to oversee a year-long reform effort aimed at achieving "national reconciliation" between Thailand's rival political camps, which are bitterly divided over electoral politics.
Germany's proportional representation system, which was proposed by CDC member Nakarin Mektrirat over the weekend, bases the number of MPs from a political party solely on the percentage of votes the party receives in an election.
In contrast, the model used Thailand's 2007 charter enables MPs to be elected through both a proportional representation party list system and a first-past-the-post constituency system.
Under this combined model, voters in national elections cast ballots for a national party, as well as a candidate running to represent their specific constituency. As a result, in addition to candidates that win constituency elections, political parties will send additional representatives to Parliament based on how many "party-list" votes they receive.
The anti-government protesters that paved the way for the 22 May coup frequently criticised the former ruling Pheu Thai party of acting as a "tyrannical majority." In the 2011 election, Pheu Thai won 53% of the MP seats, 204 through the constiuency system, and 61 through the party list system.
Yesterday, former Pheu Thai MP Cherdchai Tantisirin pushed back against the idea of adopting the German model.
"The government system and Parliament format of Thailand and Germany are very different," Cherdchai said. He suggested returning to the 1997 constitution, known as the "People's Constitution," in which both the House of Representatives and Senate were directly elected.
The 2007 charter, which was drafted following the 2006 coup, changed the Senate to a half-elected, half-appointed body.
"[The 1997 charter] is best for Thailand, and people wont be confused," Cherdchai said. "We should stick to the principle of one person one vote."
The junta's reforms are expected to curb the influence of the Pheu Thai party and its predecessors, which are immensely popular among Thailand's rural masses and have won every national election since 2011.