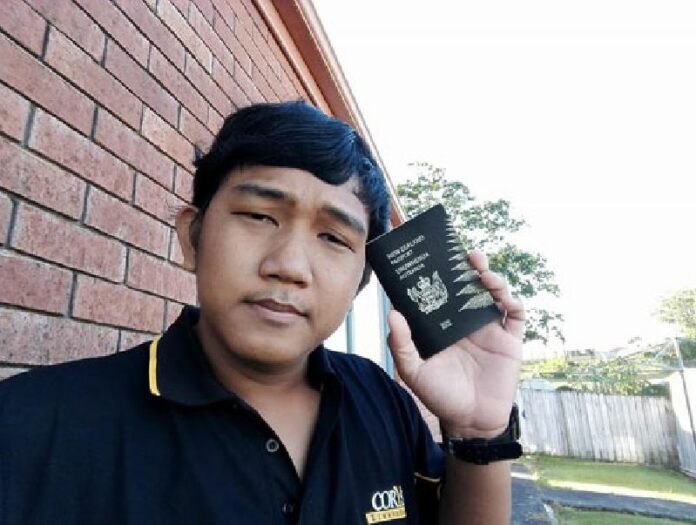 BANGKOK — Royalists in Thailand have called for boycotting a UN agency that reportedly helped a lese majeste suspect escape the country.
According to a report on the New Zealand Herald newspaper, Ekapop Luara, 23, was assisted by the United Nations High Commissioner for Refugees (UNHCR) in his escape from Thailand to New Zealand last year.
Ekapop has been charged with lese majeste (insulting the monarchy) for a speech he made at a Redshirt rally in November 2013.
Ekapop is believed to have fled Thailand shortly after the military staged a coup on 22 May 2014. He posted on his Facebook several weeks ago that he is now living in New Zealand, claiming to have been granted asylum by NZ authorities. His Facebook account has since been deactivated.
After the report on the New Zealand Herald spread across social media, aided by a translation to Thai that appeared on the right-wing Thai newspaper Naew Na, a number of royalists in Thailand have started calling for a "boycott" of the UNHCR for allegedly helping the "anti-monarchy" suspect.
The campaign, which appears to be coordinated by several Facebook pages, has also urged all Thais to refrain from donating to the UN agency.
King Bhumibol is widely revered as a demi-god in Thailand, and many of his supporters view any critical remark of the Thai Royal Family as an attempt to overthrow the monarchy.
Section 112 of Thailand's Criminal Codes, the law known as lese majeste, criminalizes defaming His Majesty the King with a maximum penalty of 15 years in jail. The law is often interpreted to stifle any discussion that touches on the Thai monarchy.
"The UNHCR has received so much help from His Majesty. They were allowed to work fully on Thai soil, which led to their Nobel Peace Prize in 1982," a blogger on OK Nation wrote. "But in 2014, the UNHCR betrays His Majesty and grants a refugee status to a suspect who violated Section 112."
Several Thai royalists claimed on their Facebook accounts that they have already ceased donating to the UNHCR.
One of the users, named Saijai, also wrote that the UNHCR staff asked her to reconsider her decision because donations to the agency are only used in providing assistance to refugees who have been affected by war, famine, and other plights.
However, Saijai said she stood firm and insisted to cease her donation.
On 6 January, the Thai Ministry of Foreign Affairs summoned a diplomat from the New Zealand Embassy in Bangkok to express its concern over reports that Ekapop is residing in New Zealand.
"Mr. Ekapop is using his status granted by the New Zealand government to engage in political matters that affect the national security of Thailand, at a time when Thailand is moving forward and seeking a national reconciliation," said Sek Wannamethee, spokesperson of the Thai Ministry of Foreign Affairs (MFA).
The MFA also asked the New Zealand authorities not to allow anyone who violates Thai laws to use its country as a base for political activities, Sek told reporters.
The New Zealand Embassy in Bangkok has not responded to Khaosod English's requests for comment.
Since staging a coup on 22 May 2014, junta leader and Prime Minister Prayuth Chan-ocha has stepped up prosecution of lese majeste suspects. Gen. Prayuth, considered a hardline royalist, has also granted military courts – which do not permit appeals – jurisdiction over lese majeste cases.
Among those currently facing prosecution are two theatre activists accused by the military of insulting the Royal Family by staging a play about a fictional monarch in October 2013. The two activists have been held in prison since they were arrested last August, with the court repeatedly denying their requests for release on bail.
The growing persecution has forced a number of activists and academics to flee Thailand and seek asylum in foreign countries. Apart from Ekapop, other notable exiles include transgender activist Saran Chuichai and historian Somsak Jeamteerasakul, who say they are living in France, as well as Pavin Chachavalpongpun, a political science scholar who lives in Japan.