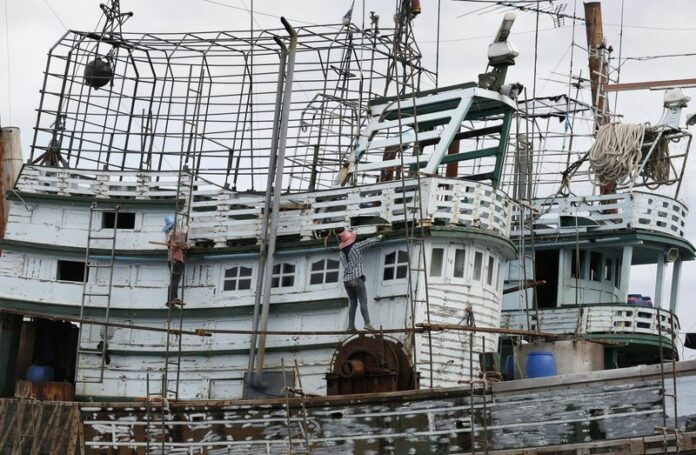 BANGKOK (DPA) — Thailand will implement new regulations over concerns regarding forced labour on its fishing boats, a senior official said Monday.
Among the new regulations that will be put into place are at least 10 hours of rest per working day and 30 days of leave per year, and the registration of migrant workers and their families.
"These reforms are part of a much bigger plan to address human trafficking and labour exploitation," Don Pramudwinai, deputy minister of foreign affairs, said.
The regulations will be enforced within 60 days after approval by the National Legislative Assembly on Friday, he said.
Non-governmental organizations expressed doubts about whether the reforms will be would be implemented.
"Thailand has a long history of extortion and exploitation over migrant workers," said Amy Smith, director of Fortify Rights, a human rights organization in South-east Asia.
"Therefore we are sceptical if these regulations will be implemented and sustained."
Thailand is the world's third-largest seafood exporter, after China and Norway.
According to the International Labour Organization, nearly 17 per cent of workers on Thai fishing boats have experienced forced labour.