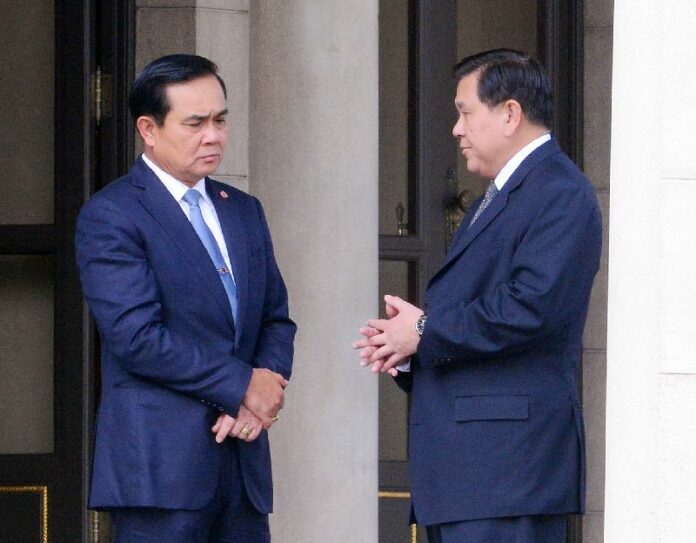 BANGKOK — Thailand's military junta has denounced a speech made by a senior United States official that criticized the ongoing suppression of human rights in Thailand.
In a talk given at Chulalongkorn University on 26 January, Daniel Russel, the US Assistant Secretary of State for East Asian and Pacific Affairs, called upon the Thai military to repeal martial law and all restrictions on freedom of expression.
"We are concerned about the significant restraints on freedoms since the coup," Russel said, "Ending martial law throughout the country and removing restrictions of speech and assembly – these would be important steps as part of genuinely inclusive reform process that reflects the broad diversity of views within the country." (Read the full speech here).
According to a spokesperson of the Thai military government, Russel repeated his remarks in a meeting with Gen. Thanasak Patimaprakorn, a member of the Thai junta and the Minister of Foreign Affairs.
"As for the demand from the United States that Thailand lift martial law, Gen. Thanasak asked Mr. Daniel, if your country is like ours, with all the factors and restrictions, what would you do without martial law?" said the spokesperson, Maj.Gen. Sansern Kaewkamnerd. "Mr. Daniel could not answer that question, because his country never faced such a situation before."
The Thai military staged a coup against an elected government on 22 May 2014, ostensibly to put an end to the anti- and pro-government protests, and restore order in Thailand. Since seizing power, the junta has invoked martial law to ban public protests, detain individuals without charges or a court warrant, and try detractors in martial courts where appeals are not permitted.
According to Maj.Gen. Sansern, Russel "understood" the situation in Thailand after his meeting with Gen. Thanasak on Monday.
"Mr. Daniel has received information from every side. I believe he will exercise his judgment about which information he will consider. The Thai government has granted every side the right to talk freely with [the US diplomat] who asked for information," the spokesperson said, referring to the formal name of the junta, the National Council of Peace and Order.
Russel, the highest-level US official to visit Thailand since the coup, also met separately with former Prime Minister Yingluck Shinawatra, who led the government toppled in the 22 May 2014 takeover, and former Prime Minister Abhisit Vejjajiva, the leader of the opposition Democrat Party. Russel did not meet with the coup-leader and current Prime Minister, Gen. Prayuth Chan-ocha.
Speaking to reporters yesterday, Prayuth dismissed the US diplomat's call for lifting of martial law.
"If we don't have martial law, won't it lead to chaos?" Gen. Prayuth said. "I am not bothering anyone. I only want to make this country peaceful."
He continued, "Since I came to power, the Ministry of Foreign Affairs has been doing a lot of outreach in terms of trade, investment, national security, and giving information to foreign nations. The superpowers understand us more. There are only few nations that are still stuck on the word democracy. But these countries still trade with us as usual. No one pressures us at all. Some countries even say, Thailand is in better shape than ever. It's just that they cannot say they agree with us."
On Wednesday, Somsak Jeamteerasakul, a well-known historian and critic of the coup currently living in exile, offered an answer to the question Gen. Thanasak reportedly posed to Russel during their meeting.
"Thanasak asks the US, what would you do?" Somsak wrote in a Facebook post. "Answer: The President would relieve the army chief of his command and court-martial him on a charge of high treason."
Related coverage:
Yingluck Discusses 'Unfair' Impeachment with Top US Diplomat
Prayuth Shrugs Off 'Snub' By US Diploma
In Meeting With US Diplomats, Democrats Blame Thai Crisis on Corruption
For comments, or corrections to this article please contact: [email protected]