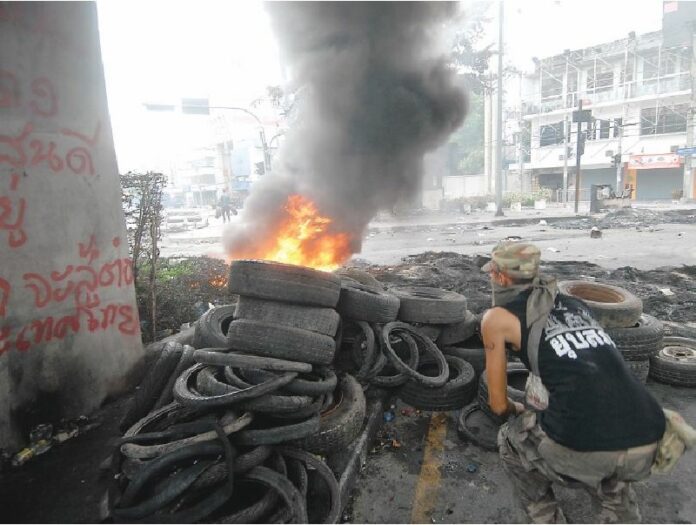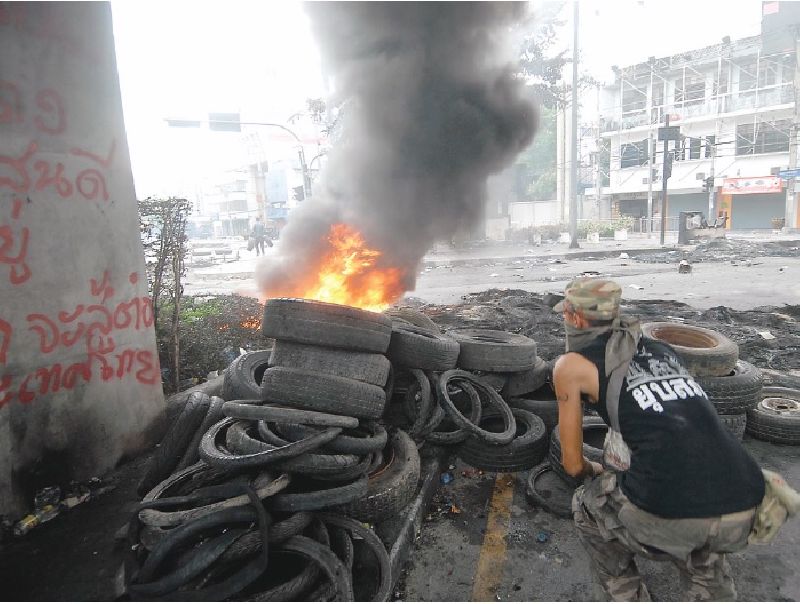 BANGKOK — The brother of a volunteer medic killed in the 2010 crackdown on Redshirt protesters has vowed to file a lawsuit against Thailand's national anti-graft agency for its slow progress in prosecuting those responsible for the violence.
Nattapat Akhart, whose sister Kamolkate Akhart was shot dead by soldiers during the military operation, has accused the National Anti-Corruption Commission (NACC) of deliberately dragging its feet in prosecuting the Democrat Party politicians who authorized the crackdown.
"It's been almost five years since the crackdown in 2010, but there has been no progress at all," Nattapat said yesterday. "It is obvious that many civilians were killed by soldiers. It's not complicated like the corruption case of the rice-pledging scheme."
Nattapat was referring to the NACC's prosecution of former Prime Minister Yingluck Shinawatra for her alleged failure to stop corruption in her government's rice policy. Last month the agency presented the case to the junta's interim parliament, which voted to impeach Yingluck and ban her from political office for five years.
Critics accuse the NACC of harboring political bias against Yingluck and other politicians allied to the Redshirt movement.
"Such discrimination by the NACC has made me decide to file a lawsuit," Nattapat said. He said he will accuse the agency of violating Section 157 of the Criminal Codes, the same dereliction of duty charge that the NACC filed against Yingluck.
In August 2014, the NACC was granted jurisdiction over charges filed against former Prime Minister Abhisit Vejjajiva and his deputy Suthep Thaugsuban for authorizing the 2010 crackdown, which led to more than 90 fatalities, mostly civilians.
Abhisit and Suthep were originally charged with murder by the Division of Special Investigation in 2010, but the Criminal Court threw out the case last year on the grounds that the former leaders should be charged with "abuse of power" by the NACC instead.
The New York-based Human Rights Watch condemned the ruling as a "serious setback for accountability efforts in Thailand" and "an affront to basic justice and international law."
Speaking at a press conference yesterday, sec-gen of the NACC Sansern Poljiak denied accusations that the commission is purposefully stalling.
"All the cases get the same treatment. We are not dragging our feet," Sansern said. "The facts in this case have been processed and submitted to the commission, but they are still too broad. They are not concise, so I have assigned officials to revisit them and report back to the commission by 24 February."
This week, the Supreme Court's Division for Holders of Political Office accepted a separate lawsuit filed by the NACC against leaders of a Redshirt-backed government who ordered a crackdown on Yellowshirt protesters in 2008.
Two people were killed in suspicious circumstances during the crackdown. The government at the time said the two died from explosives unrelated to the police operation, but Yellowshirt leaders insist that the victims were killed by malfunctioning tear gas canisters fired by police.