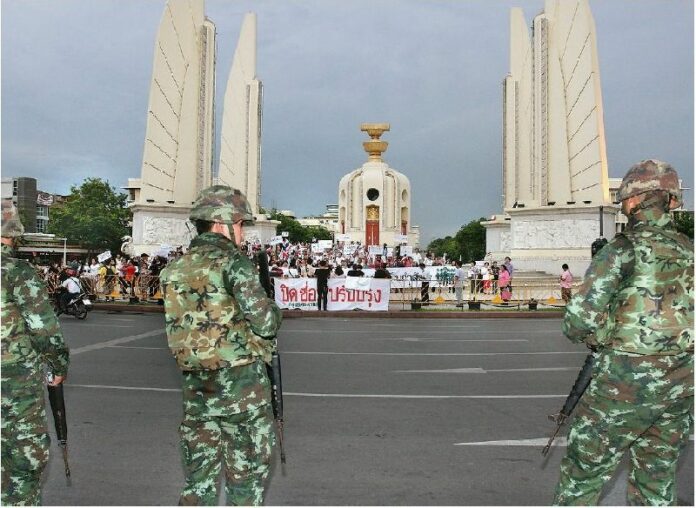 BANGKOK – Approximately 0.11 percent of the Thai population will be surveyed about their opinion on the draft of the new constitution, a member of the Constitution Drafting Committee (CDC) said today.
The 30-question survey will cover 1,000 residents from each province of Thailand, CDC member Thawilwadee Bureekul told reporters, totalling 77,000 people. She said the respondents must be at least 18 year old.
According to Thawilwadee, the questions, which are being debated at the moment, will cover issues that are "related to the people," such as requirements for Senators and MPs, elections, and the role of the courts.
"I believe this survey will not only let people voice their opinion about the draft of the constitution. It will also help people have knowledge and understanding about the new constitution," Thawilwadee said. "We will be able to know what the people think about the [charter] that we are drafting, whether it satisfies the people."
She added that the survey will be conducted by the National Statistics Office after the Thai New Year, a holiday known as Songkran that takes place between 13 – 15 April.
The CDC was appointed to draft a constitution after the military junta dissolved the 2007 charter following the May 2014 coup d'etat. The charter, which will be Thailand's 20th since democracy was first established in the country 82 years ago, is expected to be finalized by September. The junta has promised that an election will be held in early 2016 at the earliest, given that political climate is deemed stable.
Anti-coup activists and scholars have criticized the charter draft, calling it a major setback for democracy in Thailand. According to the current draft, the Senate is a fully-appointed body and the Prime Minister does not need to be an elected MP. In the now-defunct 2007 constitution, a clause explicitly requires Prime Ministers to be elected MPs, and the Senate was a half-elected body.
The military junta also has not confirmed whether the charter will be put to vote in a national referendum. Speaking at a press conference today, Maj.Gen. Sansern Kaewkamnerd, a junta spokesperson, said there is concern that holding a referendum could re-ignite political conflicts.
"There has been a lot of discussion about having a referendum. The government is listening to opinions from all sides. We believe that a referendum is a channel to help people follow and have interest about the constitution draft," Maj.Gen. Sansern said. "However, at the same time, we have to consider about its potential to lead to conflicts or disputes between sides that disagree with each other. The people do not want to see the repeat of such event again. So, we would like to ask all sides to consider this issue carefully, with consciousness and good will toward the country."