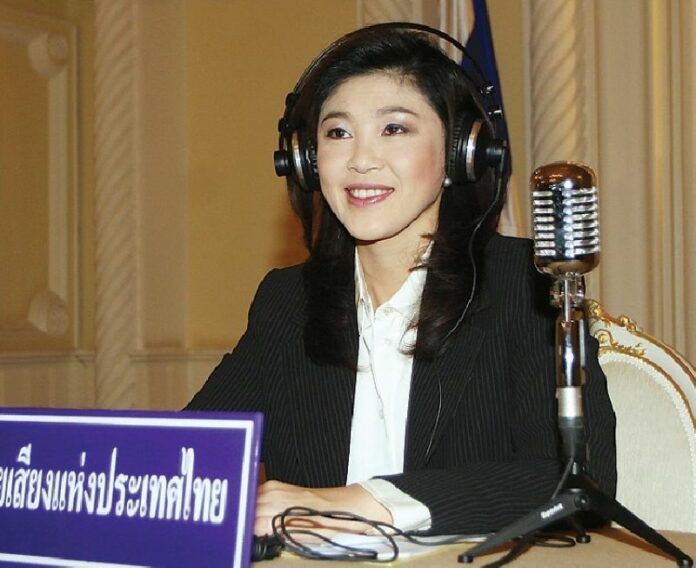 BANGKOK — A court in Bangkok has ruled that the previous government was authorized to censor a Yellowshirt-affiliated television show that accused Redshirts of plotting to overthrow the Thai monarchy.
The case dates back to September 2011 when the state-run Channel 11 refused to air a segment produced by Green Intelligence company, which had a contract with the channel to air news every Friday from 9-10pm.
The company also produced programs for T-News, a private TV station allied to the conservative Yellowshirt movement that campaigned against the pre-coup government led by Prime Minister Yingluck Shinawatra, who was elected with the overwhelming support of the rival Redshirts in July 2011.
At the time, the Department of Public Relations, which operates Channel 11, said the show falsely asserted that Redshirts were plotting to overthrow the monarchy, and argued that the segment could affect Thailand's national security.
In Thailand, attempting to overthrow the monarchy is punishable by death, and criticizing the royal family is punishable by up to 15 years in prison.
Green Intelligence later sued the Department of Public Relations for financial compensation, and argued that they were "stripped of their rights to freedom of expression."
Today, Bangkok's Administrative Court ruled that Channel 11's refusal to air the show was within the scope of national broadcasting laws, which permit authorities to stop the dissemination of "content that leads to the overthrow of the constitutional monarchy system of government, or affects national security, public order and morality, or content containing nudity, causing decadence or seriously harming public health."
The court dismissed the case after ruling that the Department of Public Relations' decision did "not constitute a violation of the contract."
Both of Thailand's Redshirt and Yellowshirt movements have operated their own TV and radio channels featuring news programs and live broadcasts of political rallies.
After Gen. Prayuth Chan-ocha staged a coup d'etat against the Redshirt-backed government in May 2014, he ordered the partisan TV channels off the air, with the stated aim of promoting reconciliation between the two camps. The channels were later allowed to resume operations as long as they agreed not to instigate violence, divisions, or cause "confusion."
Several months ago, a Redshirt-run TV station was shut down by the state's media regulating body after allegedly airing "divisive content" that violated the junta's new restrictions on media. The station sued the state agency that issued the order, and has been allowed to resume operations while the trial is ongoing.