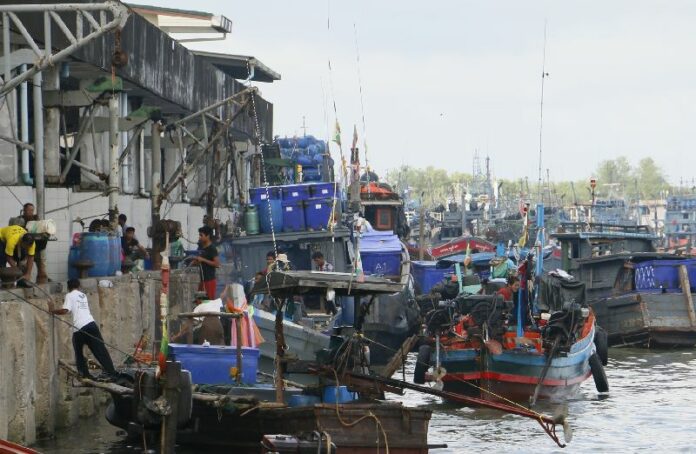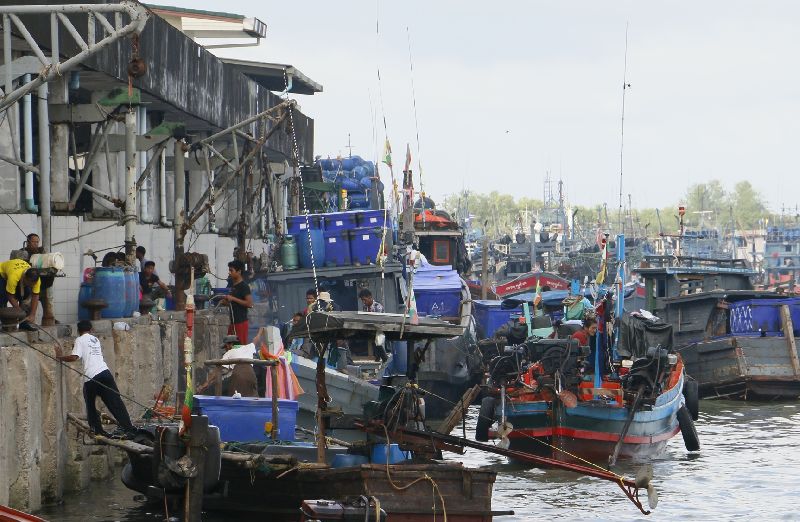 BANGKOK — A Thai government spokesperson said the United States is obligated to explain why it did not upgrade Thailand's ranking in an annual assessment of human trafficking around the globe.
In the 2015 Trafficking in Persons (TIP) report released last night, the US State Department retained Thailand's"Tier 3" status, citing a the government's failure to "fully comply with the minimum standards for the elimination of trafficking."
Thailand was first downgraded to Tier 3 – the lowest rank possible – last year.
Speaking to reporters this morning, Thai government spokesperson Maj.Gen. Sansern Kaewkamnerd said he disagreed with the ranking.
"Thailand's clear stance is to prevent anyone from using Thailand as a transit country or [location] of human trafficking networks, and punish any wrongdoer," Maj.Gen. Sansern told reporters.
"It is the duty and responsibility of the report publishers to explain clearly to the world community about the source of the data they collected, and what standards they used to make their analysis, in order to make that report truly credible and accepted."
He added, "They have to confirm that this is an action based on facts without any hidden agenda."
The 2015 TIP Report described Thailand as a source, destination, and transit country for victims of human trafficking, both foreigners and Thais, who are often defrauded by brokers into working in the sex trade or fishing industry.
The report also faulted Thai authorities for discouraging media coverage of human trafficking, creating an environment where victims are afraid to report crimes, and failing to root out corruption among officials.
"Some Thai officials are complicit in trafficking crimes and corruption continues to undermine anti-trafficking efforts," the report said. "Thailand investigated and prosecuted some cases against corrupt officials involved in
trafficking but trafficking-related corruption continued to impede progress in combating trafficking."
The report also noted some progress made by Thailand's military government, which came to power through a coup in May 2014, including new laws regulating the fishing industry, harsher punishments for trafficking crimes, and efforts to register undocumented migrants who are vulnerable to exploitation.
"Thailand is neither worried nor dispirited by this report, because we are well aware of how much progress our problem-solving has brought," Maj.Gen. Sansern said today, noting the Thai police's dismantling of a human trafficking network in southern Thailand following an investigation in May.
The May 2015 crackdown, which led to the indictment of more than 70 people on trafficking charges, was not included in the TIP assessment because it occurred after the reporting period, which ended on 31 March 2014.
In a statement published on its website, the US Embassy in Bangkok said it was encouraged by the anti-trafficking efforts in Thailand that came after the March deadline and will be included in next year's report.
"We welcome additional efforts by the Thai government since March 31 to fight trafficking in persons, including efforts to create special units within criminal courts to adjudicate trafficking cases and the arrests of dozens possibly involved in human trafficking crimes and other abuses against migrants in southern Thailand," the statement said.
The US Embassy's statment also noted that "TIP report rankings are made based upon a thorough evaluation of the country's anti-trafficking record and is made without consideration of the country's current political context."