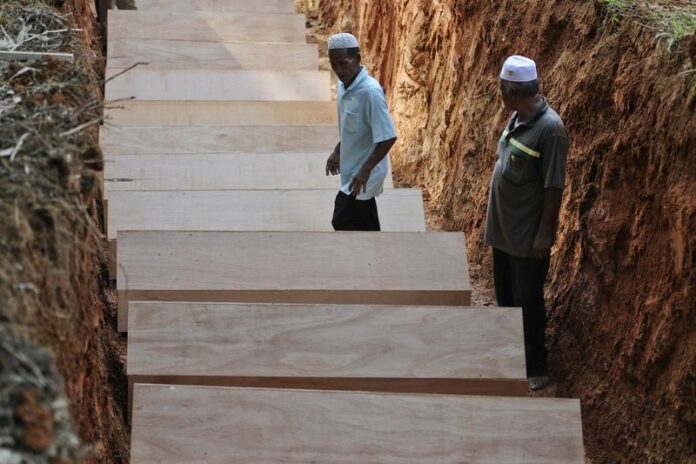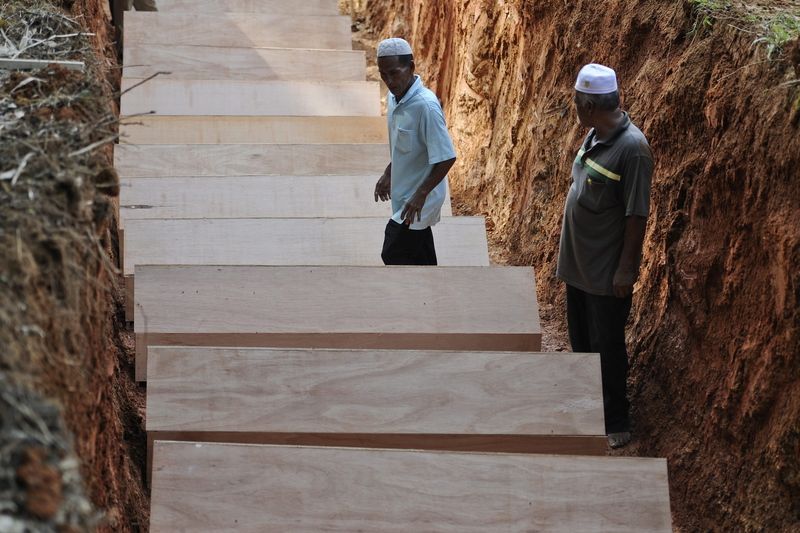 WASHINGTON (DPA) — Malaysia and Cuba were among the countries removed Monday from a list of countries deemed by the US State Department as the worst in addressing human trafficking.
The move in an annual report on trafficking prompted criticism from human rights groups, which alleged that the upgrades were motivated by US political and trade interests rather than actual improved conditions.
Malaysia is part of a Pacific Rim trade deal being negotiated between the US and 11 other countries, and the US has resumed diplomatic ties with Cuba this month after more than half a century.
"The decision to upgrade Malaysia lacks credibility," said Melysa Sperber, director of the Alliance to End Slavery and Trafficking. "Thousands of trafficked men, women and children are in dire jeopardy each day."
She said that "allowing political interests to influence how governments are held accountable for this horrendous crime calls into question both the [Trafficking in Persons] Report's integrity and the United States' commitment to preventing human trafficking."
Senator Bob Menendez, a member of President Barack Obama's left-leaning Democratic Party, accused the Obama administration of turning its back on trafficking victims and ignoring the facts.
"Upgrades for Malaysia and Cuba are a clear politicization of the report and a stamp of approval for countries who have failed to take the basic actions to merit this upgrade," he said.
The State Department denied any political motivations in the report and noted that being upgraded from its list of worst offenders to its "watch list" reflects some improvements amid lingering concerns.
Undersecretary of State Sarah Sewall, who handles human rights issues, noted progress in Malaysia including stronger victim protections and more trafficking investigations.
In 2014, Malaysia more than doubled the number of trafficking probes and increased prosecutions, but still convicted only three traffickers, the report said.
The discovery this year near human trafficking camps in Malaysia of mass graves believed to hold remains of Rohingya migrants from Myanmar occurred after the report was drafted, Sewall told reporters.
"This upgrade is more about the (TransPacific Partnership) and US trade politics than anything Malaysia did to combat human trafficking over the past year, but sadly this action also does significant damage to the credibility of a report that is a critical part of global efforts to combat slavery," Phil Robertson on Human Right Watch told dpa.
In Cuba, sex trafficking remains a problem, as do reports of coercion for medical workers to participate in government postings abroad, the report said. It noted efforts to address sex trafficking and to criminalize trafficking.
Secretary of State John Kerry said the report draws attention to the issue of human trafficking and the need for governments to take action.
"Not only is this a fight we have to attempt … it's a fight we absolutely have to win," he said. "It is a modern-day human rights challenge of enormous proportions."
The Democratic Republic of Congo, Papua New Guinea, Saudi Arabia and Uzbekistan were removed from the State Department's blacklist. Among countries remaining on the list are Iran, North Korea, Thailand and Venezuela.
Belarus, Belize, Burundi, the Comoros, the Marshall Islands and South Sudan were downgraded from the watch list to the list of 23 countries that do not comply with minimum standards to address human trafficking.
Thailand, which remained in the lowest tier, released a statement late Monday questioning its placement "as not accurately reflect[ing] the significant efforts undertaken by the government … in making the tangible progress."
Malaysia, Thailand and Myanmar were at the heart of the Rohingya migrant crisis this year when mass graves containing the remains of dozens of refugees were found in Thailand and Malaysia. Myanmar was listed on the State Department's watch list and was not included in its lowest tier.
The ensuing outcry led the Thai junta to crack down on human trafficking networks, with thousands of migrants stranded in boats off the coasts of Thailand and Malaysia.
The ethnic Muslim Rohingya say they suffer persecution in predominantly Buddhist Myanmar. Rights groups say systematic discrimination by the Myanmar government has made the refugees vulnerable to human trafficking networks.
Human Rights Watch welcomed the decision to keep Thailand at the lowest ranking and calling for greater pressure on the Thai government to address trafficking in its fishing industry.
Thai Prime Minister Prayuth Chan-ocha told reporters Monday that he had been briefed on the contents of the TIP report and vowed to continue combating human trafficking despite the setback.
(Reporting by Anne K Walters and Cod Satrusayang)