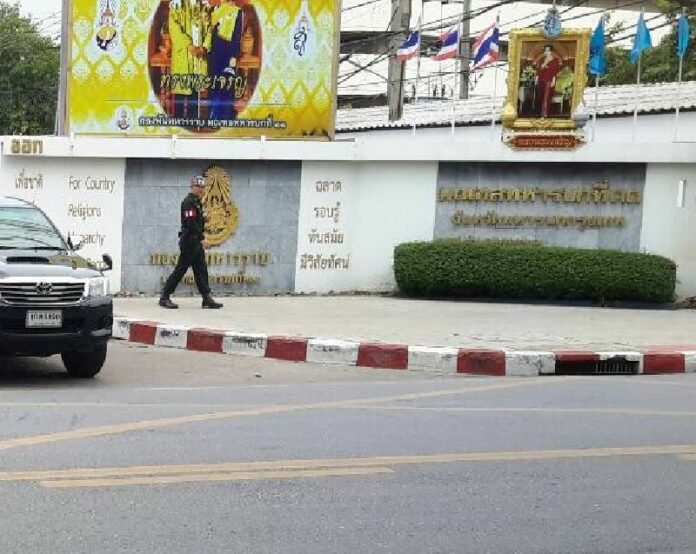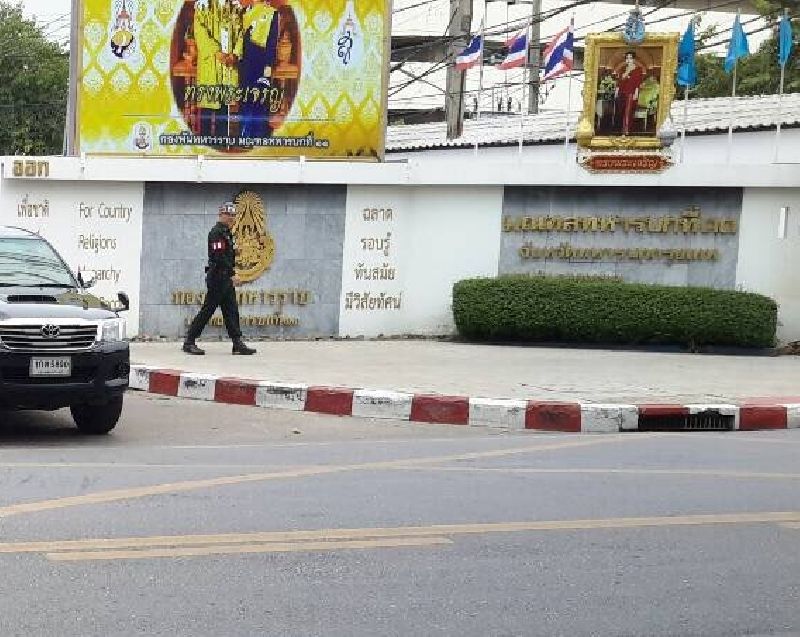 BANGKOK — Three of the ruling junta's most vocal critics were released this afternoon from military custody.
Two politicians aligned with the former civilian ruling party and a journalist were released from the 11th Army District in Bangkok days after being taken away for indefinite "attitude readjustment" sessions, part of a recent surge in suppression of dissent.
Pravit Rojanaphruk, a columnist for English-language newspaper The Nation was released along with former minister Pichai Naripatapan and MP Karun Hosakul, both of the Pheu Thai party.
Pravit had been sent to detention on Sunday, while Pichai and Karun were in military custody for at least six days.
"My ideology is intact," Pravit wrote this evening on Twitter. "Will talk more later."
Soldiers brought the trio to the First Region Army headquarters in Bangkok at around 12.30pm today, where they were made to sign an agreement not to participate in any political movement or express any opinion that "may affect the missions of the National Council for Peace and Order." They were released after signing the document.
Pichai, who has been detained numerous times since the May 2014 coup, wrote on Facebook after being freed, saying he would comply with the instructions and stop criticizing the junta from now on.
"Because of the abnormal political circumstances, I'd like to refrain from giving interviews about politics and economics from now on," Pichai wrote. "I believe time will be the proof for everything I have given opinions about, and in the next 10 or 20 years we shall be able to look back to the history of Thailand in this period of time."
He also thanked fellow Pheu Thai politicians and Human Rights Watch for demanding the junta to release him from the secret detention.
Several hours prior to the three men's releases, deputy junta chairman Prawit Wongsuwan said the military regime had to detain the three for "attitude adjustment" because they "caused conflict" with their words.
"I summoned them because there was criticism. I can summon anyone today, if that person doesn't understand us and continues to cause conflict and confusion in the society," Prawit said. "We will explain things to them. That's all. There's no other reason for summoning."
When a reporter said Pravit, the journalist, insisted he criticized the junta because he believes the regime is illegitimate, Gen. Prawit replied hotly, "How can we be illegitimate? What's done is done. We do things, everything. … I ask you, has Mr. Pravit been doing the right thing all this time? Don't say that name to me. I and he share the same name, but our behavior is very different."
Related stories:
Military Holds 'The Nation' Journalist in Secret Detention
Prayuth Threatens to Silence Critics Amid Uptick in Detentions [Transcript]
Junta to Hold Politician 'Until He Cooperates'
To reach us about this article or another matter, please contact us by e-mail at: [email protected].