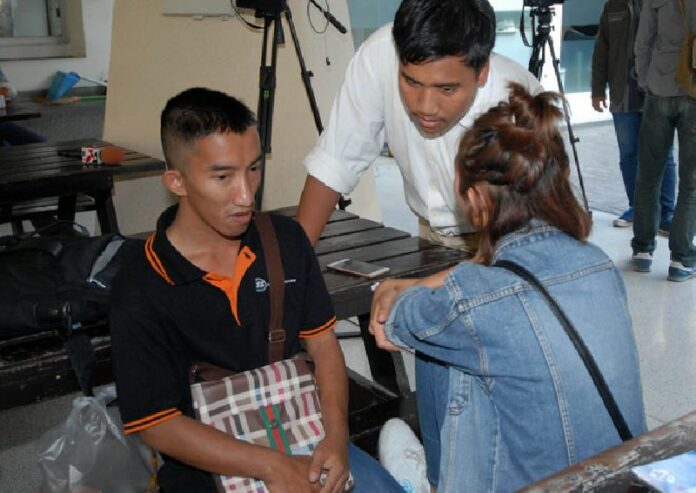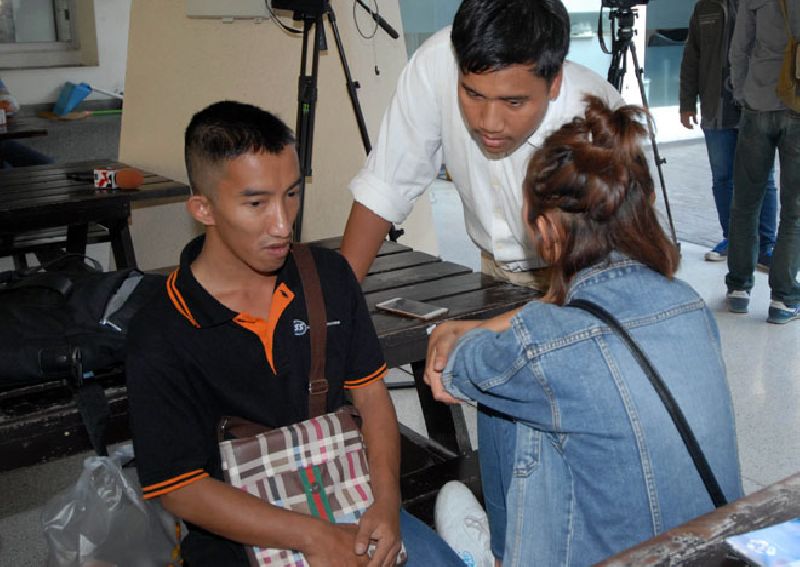 By Pravit Rojanaphruk
Senior Staff Writer
BANGKOK — An anti-coup activist who was whisked away from hospital and detained in a secret cell for five days said his room had no view to the outside world and poor ventilation.
Thanet Anantawong, 25, who is facing a charge of sedition for views expressed on social media, said he was blindfolded after this arrest and taken by men wearing motorcycle helmets by car to an undisclosed location.
Thanet described the location to Khaosod English as being small, about 4 meters by 4 meters, with three solid wood windows shut and no view to the outside world except for a small hole several millimeters wide through one of the windows.
The malfunctioning portable air-conditioner on the floor was marked with a dealer's sticker from Kanchanaburi province, but Thanet said he had no clue of the facility's location. Thanet said there was a CCTV attached to the ceiling at one end of the room, which had a small attached shower room with a toilet.
---
Snatched from Hospital Room, Activist Tells Associates
---
The man said he was accused of being a key member of the New Democracy Movement, a charge he denied.
Thanet was granted bail and released Friday, five days after he said he was arrested in his room at Sirindhorn Hospital in Bangkok. Thanet also confirmed that he was suffering an intestinal infection, but said he did not have a hernia. He said he's closed his Facebook account for fearing of further prosecution.
Pro-democracy activist leader Siriwith Seritiwat said many fellow activists are now in fear of abduction by the military regime. Thanet's was not the only case in which authorities wouldn't confirm his arrest for several days, leading to concerns of forcible disappearance.
Neung Kaetsakul, 28, an activist who also boarded a train in a failed attempt to visit the scandal-plagued Rajabhakti Park in Hua Hin has been reported missing since Saturday by friends and family members, who said he can't be reached.
Related stories:
Rajabhakti Scandal: Military Closes Park 'For Maintenance,' Detains Dozens of Activists