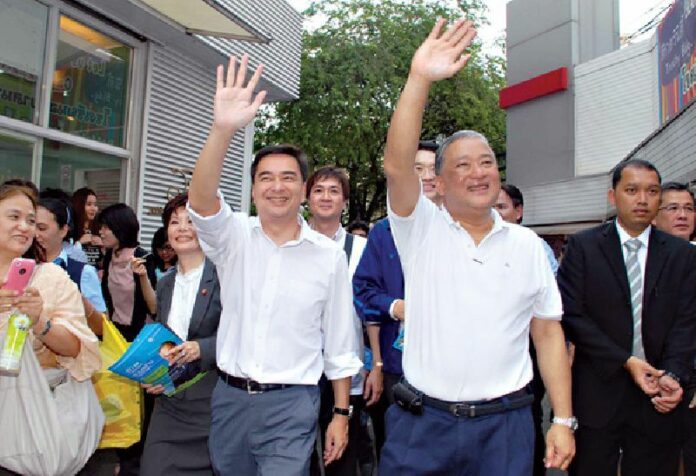 BANGKOK — Two-term Bangkok Gov. Sukhumbhand Paribatra will not step down despite being disowned by his own political party, his team announced today.
Following Thursday's announcement by two Democrat Party officials that the party will no longer be responsible for Sukhumbhand's actions, the governor himself sent word from Portugal – where he is currently traveling – that he is still a member of the party and welcomes any investigation.
His deputy also dismissed persistent rumors there is an effort to urge junta leader Prayuth Chan-ocha to exercise his absolute power under Article 44 to remove Sukhumbhand from City Hall.
Democrat Party secretary Juti Krai-rirk and deputy leader Ongart Klampaiboon said Thursday the party was cutting off Sukhumbhand because he had essentially gone rogue. Juti said it was down to the governor to decide whether to resign from the party.
The party has been unable to hold an official meeting to take any formal positions due to the junta's ban on political gatherings, so the governor still remains as deputy party leader.
Related stories:
Suthep Denies Planning New Party with Sukhumbhand
Democrats Deny Ousting Bangkok Governor
Billions of Baht Later, Doubts Persist About Bangkok CCTV