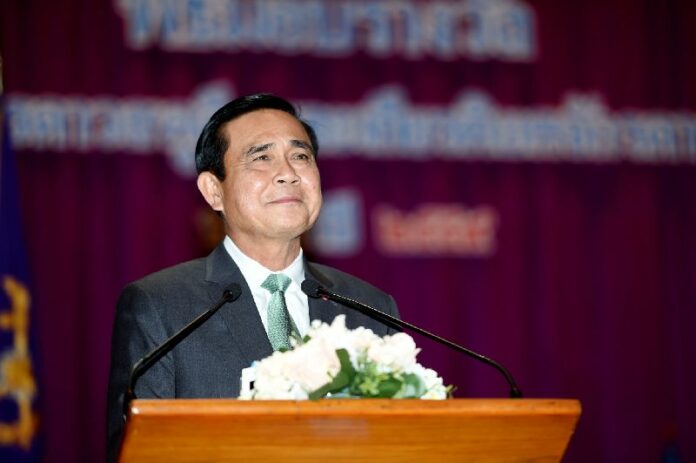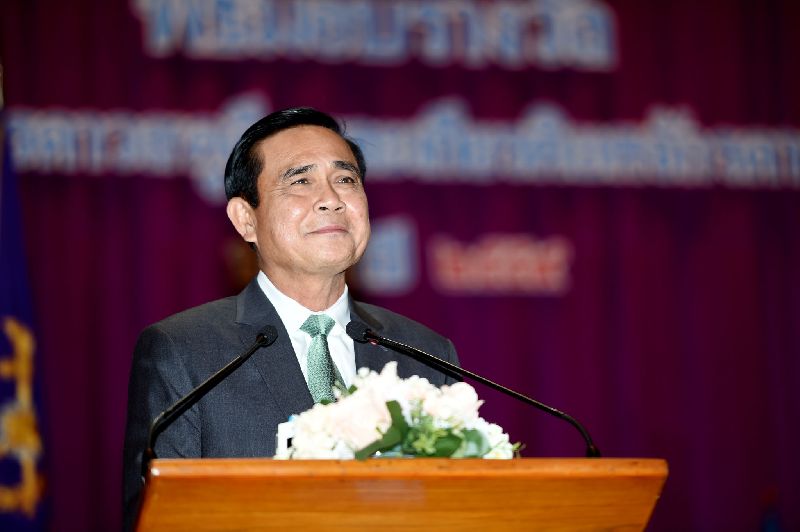 BANGKOK — The arrest of a man last night for sharing a music video allegedly mocking and defaming junta leader Prayuth Chan-ocha is evidence of an attempt to make him "untouchable" by satire or criticism, a human rights observer said.
Narong Ruengthanawong, 39, was arrested for sharing "For Our Beloved Uncle," a video which allegedly mocked and defamed Prayuth on Line, and now the former Bang Kaen District council and Pheu Thai Party member is charged with violating the Computer Crime Act. Announcing his arrest at 8pm on Thursday night at Bangkok's Chokchai Police Station, police said they were also seeking the song's creator and whoever spread it online.
"There's a systematic attempt to shield Prayuth and other junta leaders from public criticism," Sunai Phasuk, a senior researcher at Human Rights Watch, said Friday morning.
Narong reportedly confessed to the crime, police said, and apologized to the junta-leader-cum-prime-minister, saying he thought the song was merely mocking Prayuth and just fun. No details were given by police as to how it defamed Prayuth.
"Junta leaders, including Prayuth, are becoming untouchable, while politicians can always be made fun of. They're becoming untouchable and out of reach," said Sunai, who added that although he has not seen or listened to the song himself, the use of the Computer Crime Act was excessive.
"It fits the pattern of trying to use serious charges against [these people], such as invoking the Computer Crime Act."
Sunai added that it appears that the song was not widely shared or readily available. This, he added, suggests that there may be moles planted within anti-junta groups on social media by the military regime.