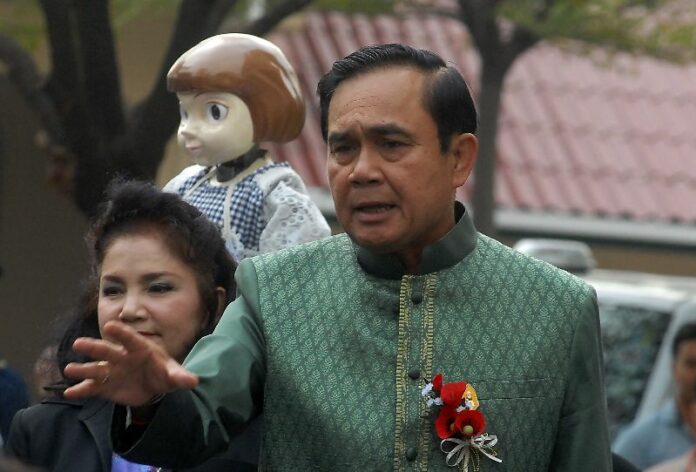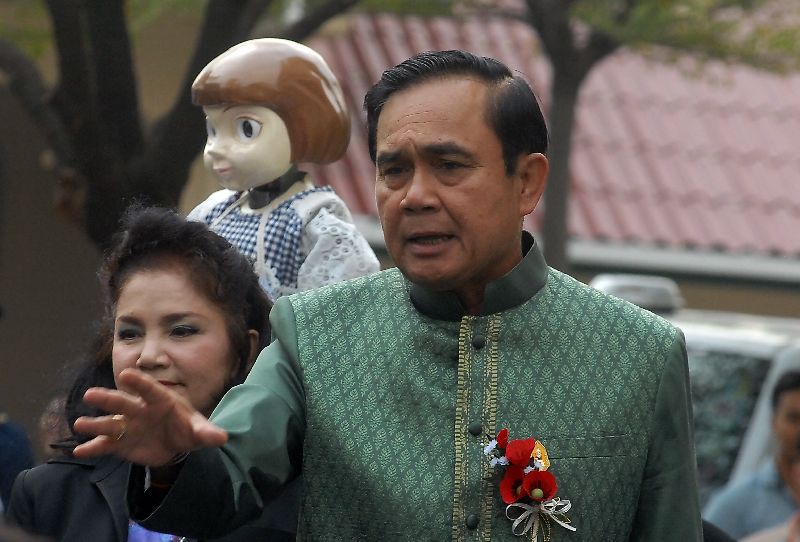 By Teeranai Charuvastra
Staff Reporter
BANGKOK — Yes, criticism of the new constitution drafted under the junta's oversight is allowed in the media, a junta spokesman confirmed today, so long as it is "respectful."
Such criticism must only use respectful language and avoid causing hatred in society or "damage the ongoing decent atmosphere," spokesman Winthai Suvaree said amid growing criticism of the proposed charter by human rights activists and academics.
"The NCPO never prohibits criticism or expression of opinion," Col. Winthai said, referring to the formal name of the ruling junta, the National Council for Peace and Order. "But expression of opinion by certain groups and individuals contains unnaturally strong language and manner, which does not appear to be constructive."
---
The Good, Bad and Ugly of Junta's 'Anti-Corruption' Constitution
---
Winthai drew a distinction between critics of the proposed charter, which was released Friday.
"Sometimes, they seem to be intent on inciting hatred or conflict, which will damage the ongoing decent atmosphere," he said. "We want all expression of opinions to be within appropriate boundaries. Use of words should be in a respectful manner."
Winthai's statement came just hours after another spokesman for the military regime delivered a personal warning from junta chairman Prayuth Chan-ocha that the media must not criticize the draft charter without trying to understand its goals.
"The media should refrain from presenting news that involves misleading others or assuming things without information or correct understanding," said spokesman Maj. Gen. Sansern Kaewkamnerd. "Such as criticizing the constitution draft shallowly. Some points or issues were presented without putting effort into understanding the important objectives of the constitution."
Since the new constitution was unveiled to the public by its junta-appointed drafters Friday, it was met with scorn from an array of civil rights activists and academics. The critics warn it gives too much power to unelected institutions by making the entire Senate unelected, allowing a non-MP to be chosen as prime minister and empowering special bodies that can overrule civilian administrations.
Under the junta's "roadmap" to restoring democratic rule, the constitution will go to voters for approval in July. If they approve it, the charter will be enacted and national elections held in 2017.
The Redshirt movement has already announced that it will urge its supporters to vote against the new constitution in the upcoming referendum.
Teeranai Charuvastra can be reached at [email protected] and @Teeranai_C.