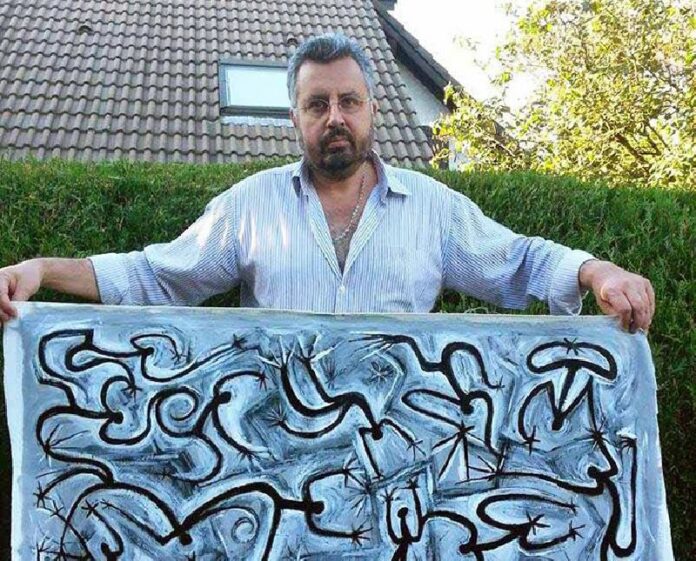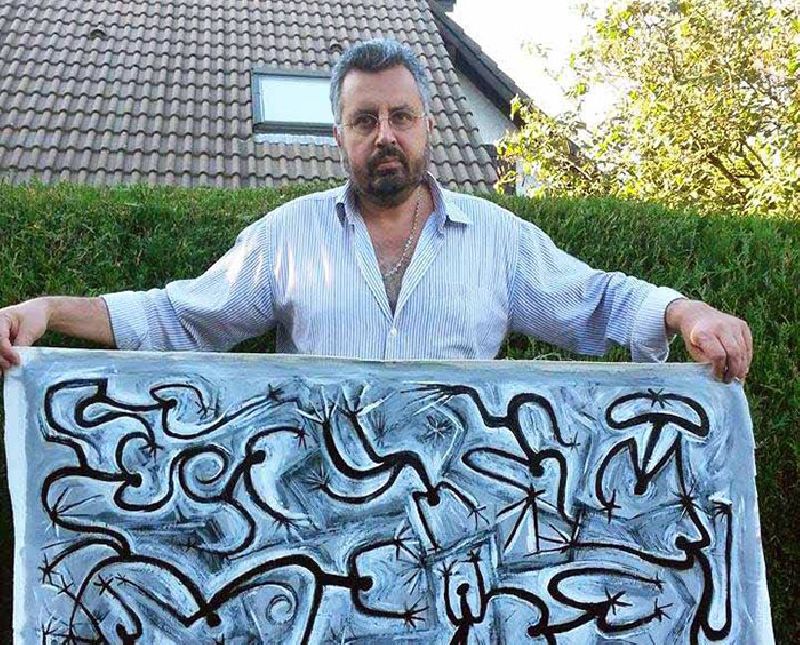 By Pravit Rojanaphruk and Teeranai Charuvastra
Staff Writers
BANGKOK — A longtime political cartoonist for a major English-language newspaper said today he has been denied his media visa, working permit and press card, effectively making it illegal for him to work in Thailand as a journalist.
Known for skewering figures across the political spectrum in cartoons for The Nation newspaper, Stephane "Stephff" Peray wrote exasperated messages on social media Tuesday afternoon questioning the reason for the decision.
"Very good news for those who hate me, the Ministry of Foreign Affairs refused me [sic] renewal of my visa, work permit and press card after 16 years," tweeted Stephane Peray, a French national and political cartoon contributor to The Nation newspaper who works under the name Stephff.
Although Peray's work was known for an anti-Shinawatra stance and lukewarm acceptance of the 2014 coup d'etat, he has for some months made fun of junta leader Gen. Prayuth Chan-ocha as a dictator.
Peray was confident that for now his work would continue appearing in the newspaper, at least until his work permit expires.
The Nation Managing Editor Jintana Panyaarvudh on Tuesday afternoon confirmed the news and would not say whether the paper would print Peray's cartoon in Wednesday's newspaper.
"We will have to meet and decide about it," said Jintana, who added that Peray works as a freelancer for the paper.

A Stephff political cartoon posted online Oct. 13, 2015. Image: Stephane Peray / Facebook

Peray is the most recent foreign national working in journalism to face difficulty.
Foreign Correspondents Club of Thailand President Jonathan Head said there were no such problems prior to the coup and urged the Foreign Ministry to clarify the issue, adding that five foreign journalists have been denied legal working status and press credentials since the May 2014 coup.
"Journalists are encountering a much more rigorous screening process that involves tough interviews where their opinions on the monarchy and the military government are sought, and where they are required to produce a greater amount of reporting work they've done in Thailand," Head told Khaosod English by phone today. "We urge the Ministry of Foreign Affairs to explain clearly why journalists who have worked in Thailand for many years are being denied visas."
Foreign Minister Don Pramudwinai could not be immediately reached for comment. Ministry spokesman Sek Wannamethee declined to comment.
Peray tweeted late this afternoon from his account @stephffart to a Khaosod English reporter saying he could not conclude the decision had anything to do with his mocking of the junta leader, however.
"[T]o be fair it's not proven it comes from Prayut at all, yes the timing suggests that but it's not proven… It could be simply overzealous civil servants who are doing their usual shit at making life difficult at freelancers. [sic]"
Peray added that the Foreign Ministry told him they don't consider his job as a journalist anymore.
"This new rule was tailored-size for me…," he wrote.
Editor's note: After this story was published, Peray wrote Tuesday night to say he'd been contacted by the Ministry of Foreign Affairs and asked to submit a letter of support from The Nation instead of relying on his longstanding affiliation with The Kuwait Times.
"So apparently it's not politically motivated – just [a] new regulation from the Foreign Ministry to make life harder on freelance journalists," Peray wrote.
Related stories:
Newspaper Cartoonist Detained by Junta
Pravit Rojanaphruk can be reached at [email protected] and @PravitR. Teeranai Charuvastra can be reached at [email protected] and @Teeranai_C.
Follow Khaosod English on Facebook and Twitter for news, politics and more from Thailand. To reach Khaosod English about this article or another matter, please contact us by e-mail at [email protected].