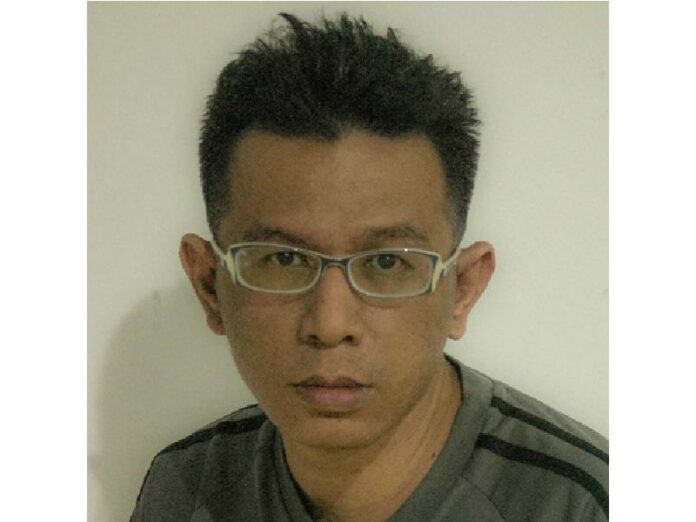 BANGKOK — A human rights group and U.N. agency are concerned about a man believed taken into secret military custody seven days ago because he runs a Facebook page critical of the junta.
Thai Lawyers for Human Rights along with the U.N. Human Rights Office said they are concerned about Sarawut Bamrungkittikhun because he has been missing for seven days, the maximum time someone can be held without being brought before a court for legal authorization to continue detaining them.
Sarawut was taken into custody at his home in Surat Thani last Wednesday by more than 30 police and military officers without an arrest warrant and did not charge him with any crime, according to Thai Lawyers for Human Rights.
"His relatives followed to the Vibhavadi Rangsit Military Camp in Surat Thani on March 10. It was confirmed that he was detained by military officers," said Poonsuk Poonsukcharoen of Thai Lawyers for Human Rights, adding that officers told Sarawut's mother her son was taken to Bangkok to be held at an undisclosed location.
Sarawut's mobile phone was taken away by military officers and his relatives were not allowed to make contact with him, according to Poonsuk.
His Facebook page Peod Praden has been strongly critical of the military government. It was last updated March 7 and could no longer be accessed as of Tuesday morning. In his last update, Sarawut accused an admiral serving on the junta-appointed interim legislature of malfeasance, according to Prachatai English.
Sarawut's last activity on his personal Facebook account was March 1.
On Saturday, a junta spokesman said it cannot confirm whether Sarawut was taken from his home by military personnel.
Col. Piyapong Klinphan said he would look into the alleged disappearance. He said that when the military wants anyone summoned, it does so openly. Some cases might be arranged by local officers, he said, but would still follow procedures laid out by the junta.
In a statement issued Monday, Thai Lawyers for Human Rights urged Sarawut's immediate release, saying that under the authority of the National Council for Peace and Order, as the junta is formally called, military officers can only detain people for seven days without charge.
"Sarawut has been forcibly disappeared since March 9, 2016, which violates the International Convention for the Protection of All Persons from Enforced Disappearance," the group wrote.
The U.N. Human Rights Office said it was also concerned about the case.
"The U.N. Human Rights Office is concerned about the fate and whereabouts of Sarawut Bamrungkittikhun," spokesman Jeremy Laurence said in an e-mail message. "We are in contact with the authorities and are following the case closely."
Despite the junta's assurances, there have been several cases of its critics disappearing from their homes, only to show up a week later in military detention.
In March 2015 a nurse who testified that soldiers in 2010 opened fire on people sheltering inside a sanctuary during a military crackdown on protests in Bangkok was reported missing by her family. A junta spokesman insisted it was not involved in Nattathida Meewangpla's disappearance.
Seven days later, Nattathida suddenly reappeared at police headquarters under a soldier escort to be charged with insulting the monarchy and aiding "terror groups," at which point the junta admitted she had been held in military detention.
Additional reporting Pravit Rojanaphruk, Teeranai Charuvastra
Related stories:
Student Activist Leader 'Abducted' from University
Junta Spokesperson Admits to Detaining Missing Woman
Witness of Redshirt Crackdown Deaths 'Abducted by Military'