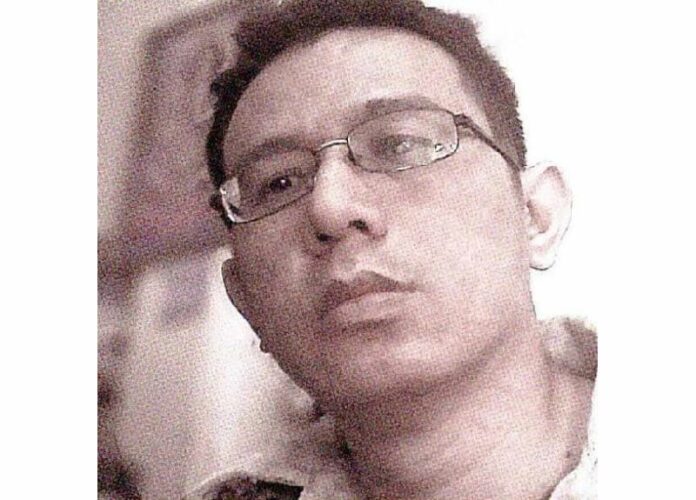 By Pravit Rojanaphruk
Senior Staff Writer
SURAT THANI — A man released yesterday from a week of secret detention now living in fear at an undisclosed location in Surat Thani province condemned the junta for wrongly detaining him without charge.
In an exclusive interview Thursday, Sarawut Bamrungkittikhun said there was no reason he should have ever been held incommunicado over a Facebook page where he posted and shared criticisms of the junta.
"The National Council for Peace and Order has lost its legitimacy," he said by telephone from Surat Thani province, using the junta's formal name. "They got the wrong information. It shows that they didn't scrutinize their information."
Sarawut insists he was not physically tortured during his detention at the 11th Army Circle in Bangkok, but sounded traumatized by the experience as he described conditions such as lights left on all night in his cell.
"I am living with my relatives now and trying to come to terms [with what happened]. I don't dare stay alone," he said, "I have never experienced such a thing in my life before."
Sarawut was denied any contact with his family after he was taken from his home March 9.
"No matter how many days you are detained, it shouldn't have happened to begin with. Or at least you should be able to contact your relatives. They should name a crime before making an arrest, and not arrest then look for crimes afterward."
Sarawut said he was accused by the authorities of being involved with anti-monarchists and being paid to oppose the junta by ousted, fugitive former premier Thaksin Shinawatra, whose influence the junta has sought to stamp out since seizing power in 2014.
Sarawut denied the accusations.
Before his release, an officer from the computer crimes office "compelled" him to shut down his Peod Praden (Raising Issues) Facebook page, aka "Open Issues."
An image stating the common euphemism "attitude adjustment" should be replaced with "intimidated and detained inside military camp" as posted to Sarawut Bamrungkittikhun's Facebook page prior to his being taken into secret detention. He shut down the page under pressure while in custody Tuesday.
Asked whether he would re-open the page, the 38-year-old said he didn't know.
"I have to think about it. I just want to reflect on what they did to me and what lies they told [about me]," he said.
From March 9 until his release Wednesday, Sarawut was cut off from contact with the outside world and interrogated. He didn't know whether anyone knew he was being detained.
His abduction from home prompted a wave of calls by netizens and local and international rights groups calling for his release. He said he is now busy thanking them all on social media.
The arrest at his home about an eight-hour drive south of Bangkok involved as many as 30 armed police and soldiers. After spending a night at a military camp there, two officers accompanied him onto an AirAsia flight bound to Bangkok.
Sarawut was taken to the 11th Army Circle in Bangkok to be detained by March 10 despite the fact that a junta spokesperson denied to the media three days after that that he is being detained by the junta.
"They don't call me a suspect. They said they just 'invited' me for talks but it's an invitation you cannot refuse."
There in Bangkok they tried to divulge identities of some Facebook users and the address of one lese majeste fugitive. Sarawut said he had no knowledge about that. They also wanted him to implicate someone but there was no one he implicated.
"I am just a person who follows politics and want to argue against false information [on social media]," said Sarawut.
Sarawut's interrogators tried to convince him that the coup was necessary to stop bloodshed and the use of absolute power under Article 44 of the junta's provisional constitution was also necessary. He recounted telling police and soldiers that the junta is not adept at everything, particularly running the economy.
On Tuesday, the day before he was released, Sarawut's confiscated laptop computer was returned to him and an officer asked him to shut down his page. Earlier they had compelled him to give up his Facebook password. He also said he signed an agreement under duress that he shut the page down willingly and would not partake in any anti-junta activities.
The agreement also requires he seek the junta's permission to travel abroad. No copy of the agreement he signed was ever given to him, however.
Asked if the NCPO has contacted him since he was released, Sarawut suggested they know what they did was unjust.
"They want to forget about it. It's their mistake," he said in reply.
When the hour-long phone interview was over, Sarawut was still hesitant about his decision to speak out and asked a reporter:
"Is this interview going to be helpful to me?"
Related Stories:
Facebook Critic Released From Secret Detention: Activists
Rights Group Urges Junta to Release Facebook Critic