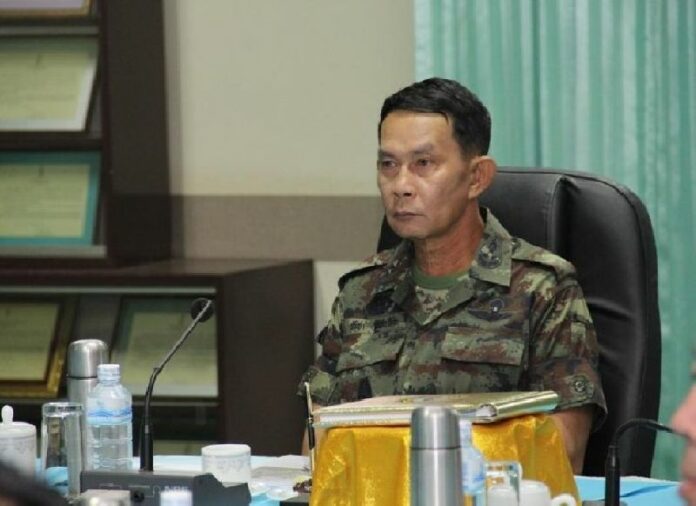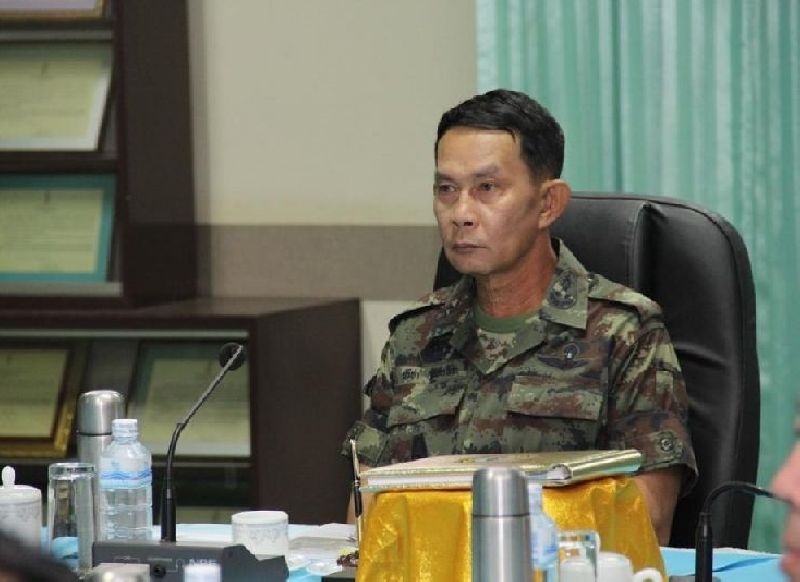 BANGKOK — A nephew of junta chairman and Prime Minister Prayuth Chan-ocha has allegedly been given a post in the army and a lieutenancy, according to a secret memo leaked on social media earlier today.
Patipat Chan-ocha, 25, will receive 15,000 baht per month for his position in the civilian affairs department of the Third Region Army, according to the order issued Monday and signed by his father, a member of the ruling junta who until recently was a top army commander.
Read: Junta Leader Fit For Premiership, Says His Lawmaker Brother
Patipat was also awarded a rank of second lieutenant by the letter.
It was unclear who originally leaked the memo or for what reason. It surfaced on social media some time between late Thursday and early Friday. Its appearance and format is consistent with formal documents of the Thai bureaucracy.
Junta spokesman Winthai Suvaree declined to comment on the letter's contents or authenticity, saying he hasn't seen it.
"I'm not aware of it," Col. Winthai said Friday afternoon.
Preecha, Patipat's father, is former commander of the Third Region Army and a brother of Gen. Prayuth. Preecha is currently a member of the junta and serves on its appointed legislative body.
The memo indicates it was sent by the Adjutant General Department, the army's administrative department, to the Defense Ministry and signed Monday by Gen. Preecha.
The letter identified Patipat as a graduate of Naresuan University's mass communications faculty. It did not explain his job description in the army, or why he was chosen for both the position and the lieutenancy other than noting that nothing in army regulations disqualified Patipat from serving.
The Chan-ochas have been accused of nepotism in the past. Junta critics in October 2014 expressed anger at Preecha's appointment to the junta's rubber stamp parliament.
Preecha was also investigated by the National Anti-Corruption Commission after it emerged that he identified the Third Region Army's bank accounts as his own assets, though the committee cleared him of any wrongdoing in October 2015. Despite the claimed ownership, investigators said Preecha never spent army funds for personal use.
Related stories:
Prayuth Deflects Questions About 600 Million Baht Land Sale
Correction: An earlier version of this article incorrectly indicated Patipat Chan-ocha's monthly salary would be 18,000 baht. In fact, he will be paid 15,000 baht per month, according to the letter.