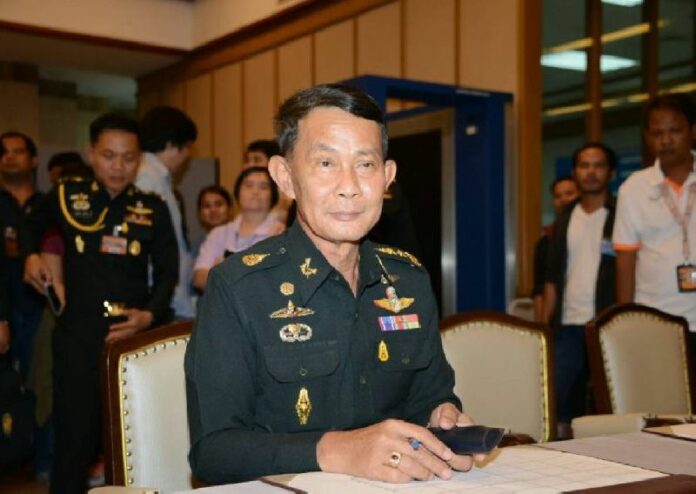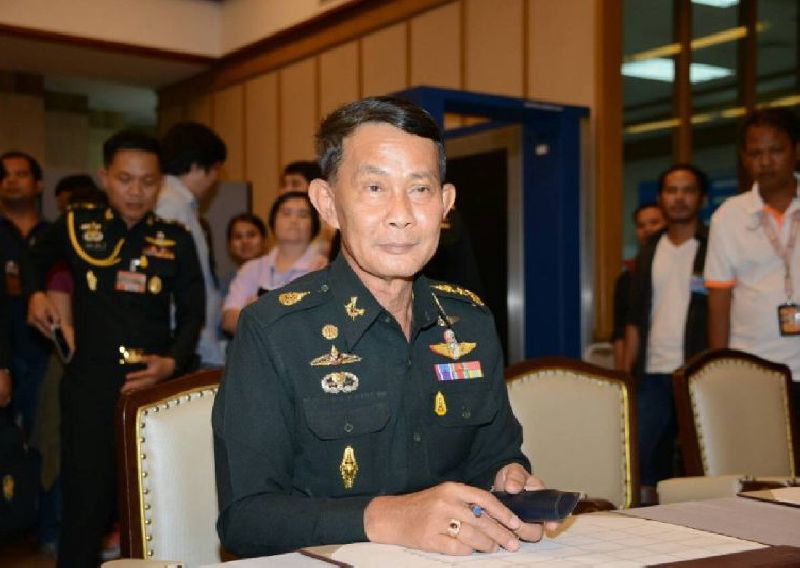 BANGKOK — A brother of junta chairman and Prime Minister Prayuth Chan-ocha admitted yesterday that he gave a job and army rank to his son, saying it's common practice in the military.
The letter appointing Patipat Chan-ocha, 25, as a Second Lieutenant and officer in the army was leaked via social media Thursday. Patipat's father, former army commander Preecha Chan-ocha, confirmed to Isra News on Friday that the memo was real and defended his actions.
Read: Secret Order Conferring Rank to Prayuth's Nephew Circulates Online
"My son graduated with a Bachelor's degree, and he has to work," Gen. Preecha was quoted saying. "Now that there's a vacant position, I put him to work in it. Many people in the army do it. It's not like only my son does it. That's all for now."
According to the memo – marked "Secret" – Patipat will receive 15,000 baht per month for his position in the civilian affairs department of the Third Region Army, the same unit that his father commanded until his retirement in 2014. Patipat recently graduated with a degree in mass communication, the letter says.
Preecha is currently serving as a member of the ruling junta, a member of the junta-appointed legislative body and Permanent Secretary of the Ministry of Defense. He was appointed to all these posts by his brother, Prayuth Chan-ocha, who seized power in May 2014 and is serving as prime minister.
Patipat's appointment has led some critics of the junta to accuse the regime of nepotism. The administrator of Facebook page Stop Hypocrisy in Thailand, which was the first to publicize the leaked memo, compared the letter to the junta's gripe with nepotism in the previous government led by former Prime Minister Yingluck Shinawatra.
"This is the Chan-ocha Regime," the admin wrote, "Just like how they once accused the Shinawatra Regime of placing people in their own family into various positions, of running the country like their family business. Today, they do the very same thing."
Somsak Jeamteerasakul, a former historian who fled Thailand after the 2014 coup, likened the Chan-ochas to the Kittikachorns, the family of the junta that ruled the kingdom in the 1970s. Thanom Kittikachorn and his son Narong served as chairman and secretary-general of the ruling junta, respectively.
"But Narong [at least] studied in the military academy … It's not like he graduated with something totally unrelated and used his father's status as prime minister's brother to get himself into the military," Somsak wrote on Facebook.