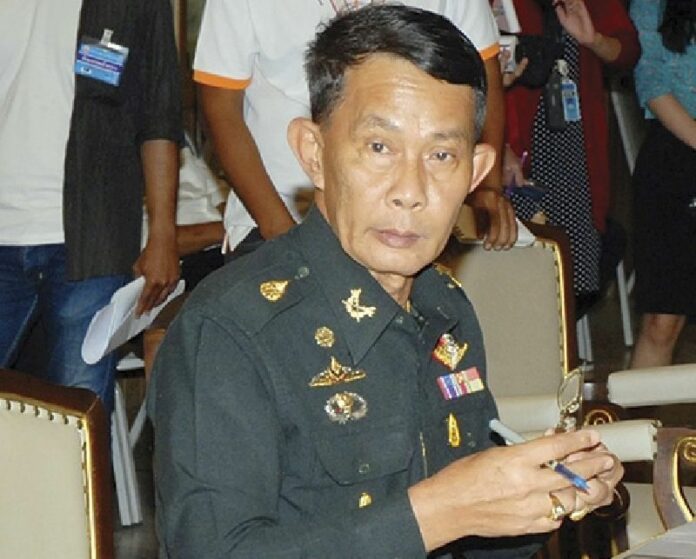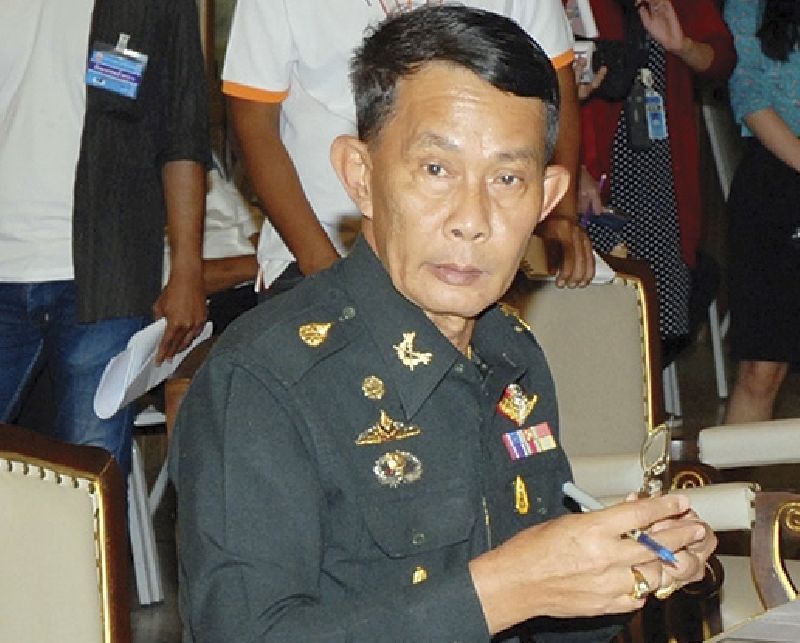 BANGKOK — A group of activists today petitioned the National Anti-Corruption Commission to investigate the brother of junta chairman Prayuth Chan-ocha for appointing his son to an officer position in the army, an action they said amounts to nepotism.
Srisuwan Janya, leader of a pro-transparency group called Defense of Thai Constitution Association, said the appointment exposes the junta's hypocrisy as it has previously pledged to root out corruption and favoritism in the wake of the May 2014 military coup.
---
Prayuth's Brother Defends Granting His Own Son Officer's Rank
---
"The NCPO seized power from politicians because their corrupt behavior led to conflict, therefore the NCPO shouldn't end up as a hypocrite," Srisuwan told reporters at the anti-graft agency Monday, referring to the junta as the National Council for Peace and Order.
The letter appointing Patipat Chan-ocha, 25, as a second lieutenant and officer in the army was leaked via social media Thursday. The memo, marked "Secret," was signed by Patipat's father, Gen. Preecha Chan-ocha, who is currently serving as both permanent secretary of the Ministry of Defense and a member of the junta's rubberstamp parliament.
Preecha, who until recently served as a top army commander, is also a younger brother of Prayuth, chairman of the ruling junta and prime minister.
Due to the family ties, Srisuwan said the anti-corruption commissioners are required by the law to probe Patipat's appointment and find out whether the 25-year-old mass communications graduate with no military experience qualifies for a job in the army.
Activist Srisuwan Janya speaks to reporters today at the National Anti-Corruption Commission
"Was this appointment done in proper procedure? Was the position 'locked' or hidden in any way? And why wasn't the job vacancy openly advertised in accordance with the practices of the Ministry of Defense?" Srisuwan said. "And importantly, can children of other people in Thailand who hold the same qualifications as Patipat take an exam to fill in the job as an officer?"
In an interview with reporters Monday Gen. Preecha defended the appointment of his son, saying the letter was in compliance with all regulations and was common practice in the military.
Reporters also asked Preecha to respond to the nepotism accusation against the Chan-ochas.
"My brother is also a soldier. We grew up in a military family," he said. "As for my son, he graduated in mass communications, and it fits the job he was filling in the Civilian Affairs Department."
He said he's unconcerned by Srisuwan's petition.
Defense Minister Prawit Wongsuwan stood by Preecha. He waved reporters' questions about Patipat with a single sweep of mai bpen rai.
"Come on, it's okay," Gen. Pravit said when a reporter asked whether he thinks the appointment can be considered a part of patronage system.
Pravit did not go into details but said it was carried out under his legal authority.
"This is an ordinary issue. I don't think it's a problem at all, because it's my power as the Minister of Defense. I can appoint anyone into employment at any time," he said.
Related stories:
Secret Order Conferring Rank to Prayuth's Nephew Circulates Online
Ombudsman Petitioned To Remove Prayuth From NCPO
Activist Urges Investigation of 'Nepotism' in Junta's Legislature
Teeranai Charuvastra can be reached at [email protected] and @Teeranai_C.