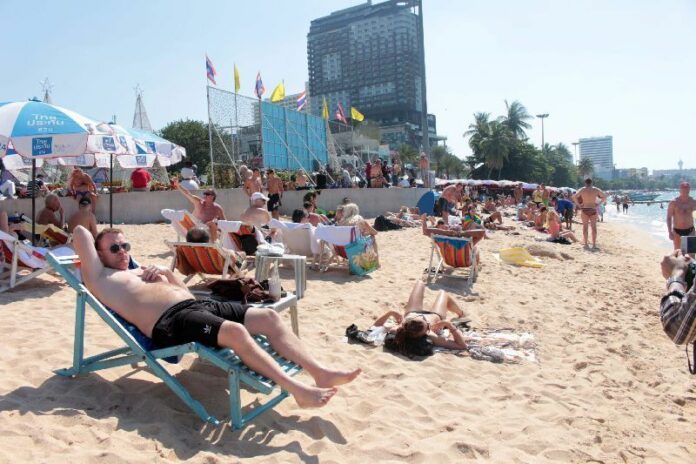 BANGKOK — One of the alleged militants said to be plotting terror attacks in Southeast Asia in a leaked intelligence report entered the country twice in March before departing, immigration police said today.
One of the men, identified as Uighur militants earlier this month in the April 8 report, entered Thailand on March 18 and 24, the heads of the national and immigration police forces told reporters Wednesday.
"We always monitor these people. But sometimes we receive information after the perpetrator has already left the country, so it's so difficult to track them down that we might need help from angels," Royal Thai Police commander Chakthip Chaijinda said.
---
Uighur, Chechen Militants in Thailand to Stage Attacks, Memo Warns
---
Ali Yalcin, a 36-year-old Turkish national, first entered Thailand as a tourist at Don Mueang International Airport from Singapore on an AirAsia flight, according to Maj. Gen. Natthorn Prosunthorn of Immigration Bureau police.
Yalcin stayed in the country for four days before departing to Siem Reap on March 22. He returned two days later and remained in the country four days before leaving to Malaysia on March 28. Tourists from Turkey are permitted to stay up to 30 days without a visa.
Yalcin was accompanied by another Turkish man whose name was not included in the warning which named also named Hid Yet Dursun as security threats. No mention was made of the two alleged Chechen militants identified in the April 8 memo.
The men were said to be plotting attacks on Chinese businesses in ASEAN member states.
Two ethnic Uighurs – one a citizen of China and another of Turkey – are being tried over alleged roles in a deadly terror attack in Bangkok that killed 20 people in August.
Natthorn said he already ordered a search of the room in Bangkok on Soi Sukhumvit 16 and another in Phuket town where the men stayed.
Authorities said they are seeking more information from their Singaporean counterparts.
Deputy police chief Sriwarah Rangsipramkul said Wednesday the men were now on a watch list.
A military national security agency operating out of the Prime Minister's Office today played down any concerns.
Col. Peerawat Sangthong, a spokesman for the Internal Security Operations Command, said his intelligence unit believes there is no likelihood of a terrorist attack being carried out by external players in the country.
Related stories:
500 Witnesses to be Called in Bangkok Bombing Trial
Uighur, Chechen Militants in Thailand to Stage Attacks, Memo Warns
No Credible ISIS Threat, Thai Interpol Head Says
Police Investigate Source of ISIS Memo Leak
Police Caught Off Guard by Memo About Possible ISIS Attack
Moscow Warns That ISIS in Thailand to Attack Russian Targets