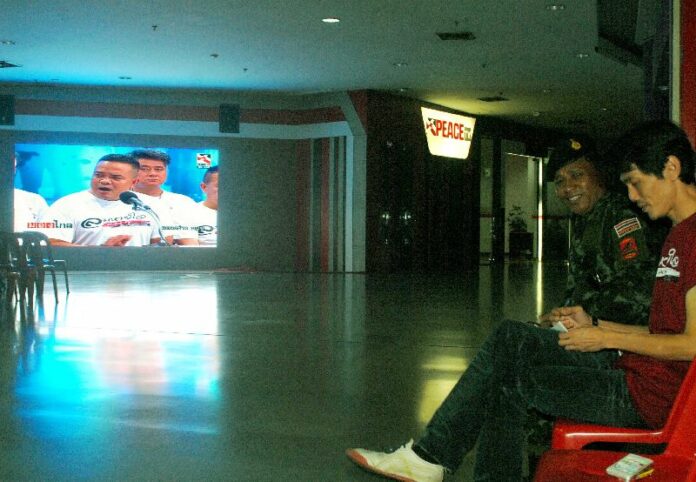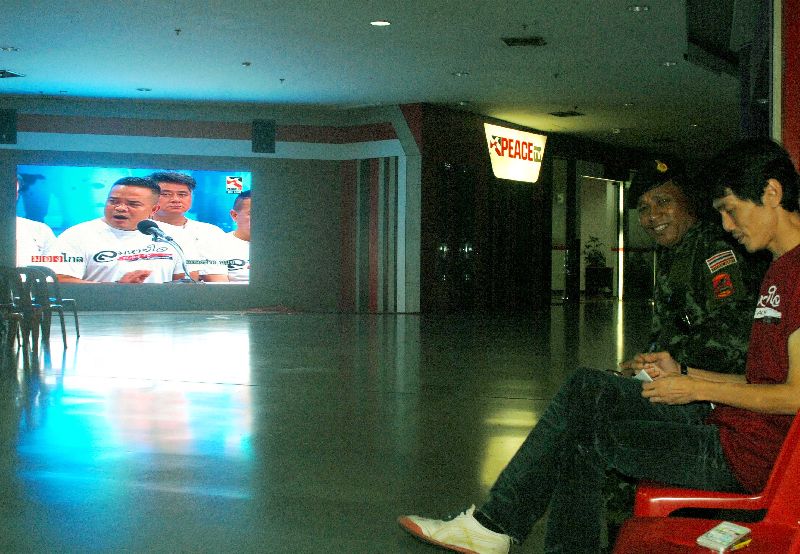 BANGKOK — An opposition leader called upon the junta yesterday to clarify its newly enacted restrictions on campaigning for the upcoming charter referendum, which prescribes 10 years in jail for the use of "rude" or "aggressive" words.
At a time the junta is already cracking down on criticism of the draft charter, Redshirt leader Jatuporn Prompan said the legislation, which came into effect Friday, will increase the "climate of fear" in the months leading up to the Aug. 7 vote.
---
Govt Hints 'No' Vote Could Restart Charter Process Third Time
---
"This law was drafted in an overly encompassing manner. It creates a climate of fear among the public," Jatuporn said at a Sunday news conference. "Nothing can measure what 'aggressive' words are. If you measure it this way, anyone can be guilty."
Jatuporn likewise questioned how the law would interpret "rude" behavior, taking the opportunity to call attention to the erratic and eccentric behavior of junta chairman Prayuth Chan-ocha.
"Also, 'rude.' What do we use to define 'rude' actions? Are we going to use the Dear Leader's actions as our starting point?" he said.
Section 61 of the Referendum Act forbids any dissemination of "text, images, sounds," whether in print or online, that "deviates from the facts or contains manners that are violent, aggressive, rude, inciting, or intimidating."
Violators face up to 10 years in prison and a 200,000 baht fine.
Like other restrictions on free speech issued under the junta's National Council for Peace and Order, or NCPO, officials have not provided any specific example of how the referendum law will be enforced. Jatuporn said its vague and arbitrary nature undercuts the regime's promise of a fair vote.
Prawit Wongsuwan, a deputy leader of both junta and military government, defended the referendum law, saying it will stave off unspecified social conflict.
"The restrictions will prevent some issues from arising and becoming points of conflict in society, that's why they issued the law," the general said.
Gen. Prawit talks to reporters on Monday
Prawit also rejected a call from Jatuporn for foreign observers to monitor the poll. Speaking to reporters, Prawit said the Election Commission can adequately perform as impartial observer for the referendum.
The process will be unfair even before it gets to that point, Jaturporn said, owing to its new restrictions.
"The climate of the referendum must not be one of fear – fear of even expressing an opinion," said Jatuporn, whose movement is allied to the government toppled by the junta in May 2014. "If this is how things are going to be, the NCPO should just cancel the referendum."
Jatuporn said monitors from U.N or E.U. agencies should send monitors to the Aug. 7 vote.
The leadership of the Redshirt movement has called upon supporters to reject the charter on the grounds it contains too many undemocratic elements, such as an unelected Senate and pathway for an unelected prime minister to be appointed.
The opposition enjoys rare agreement across the political divide. Abhisit Vejjajiva, leader of the Democrat Party often at odds with Redshirts on many issues, has slammed the charter for the same reasons but has yet to take a position on the referendum.
In 2007 when the previous constitution was drafted and promoted under military supervision, activists opposing it enjoyed far more freedom to campaign.
CORRECTION: An earlier version of this story falsely indicated Democrat Party chairman Abhisit Vejjajiva called for rejection of the draft charter. In fact, Abhisit spoke critically of the charter April 10 but said his position was undecided.
Related stories:
Final Draft of Charter Out, Critics Resolute on Rejection
Public Can Register for Right to Speak Out on Draft Charter
Govt Hints 'No' Vote Could Restart Charter Process Third Time
Junta Threatens to Summon Critics of Charter Draft
Teeranai Charuvastra can be reached at [email protected] and @Teeranai_C.