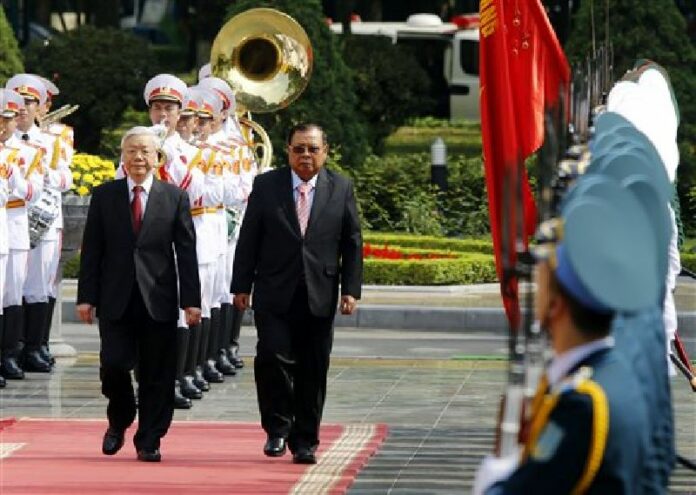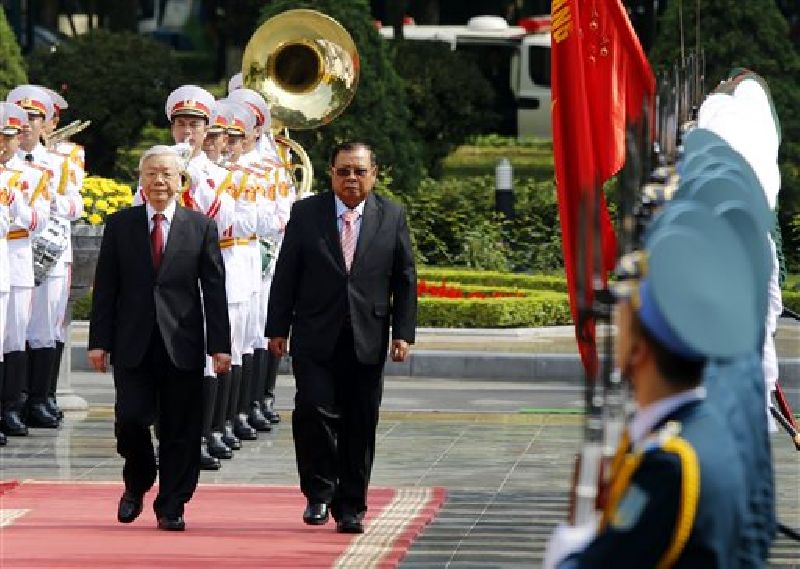 HANOI — The newly elected president of Laos, Bounnhang Vorachit, is visiting Vietnam to boost ties between the communist neighbors.
Vorachit told his Vietnamese host, General-Secretary Nguyen Phu Trong, that it was a great honor to visit Vietnam on his first overseas trip to meet Vietnam's leaders who are "extremely close and trustworthy friends" of Laos.
Trong, who was elected to a second five-year term in January, said Vorachit's visit will boost bilateral relations between two of the world's last remaining communist countries.
The 78-year-old Bounnhang Vorachit was elected president of the single-party state last week after he was appointed leader of the country's Communist Party at its five-year Congress in January.
Laos, a poor, landlocked country with a population of just 7 million, will have a higher-than-usual profile this year because it is its turn to hold the annual chairmanship of the Association of Southeast Asian Nations as the organization grapples with territorial disputes with China in the South China Sea.
Vorachit will meet Vietnamese President Tran Dai Quang and Prime Minister Nguyen Xuan Phuc during his three-day visit.
Story: Associated Press
Related stories:
Laos Appoints New President, Prime Minister
No, Disneyland is Not Coming to Laos