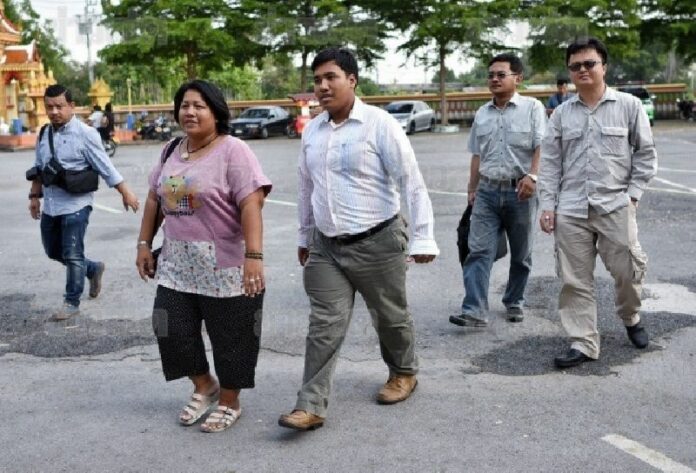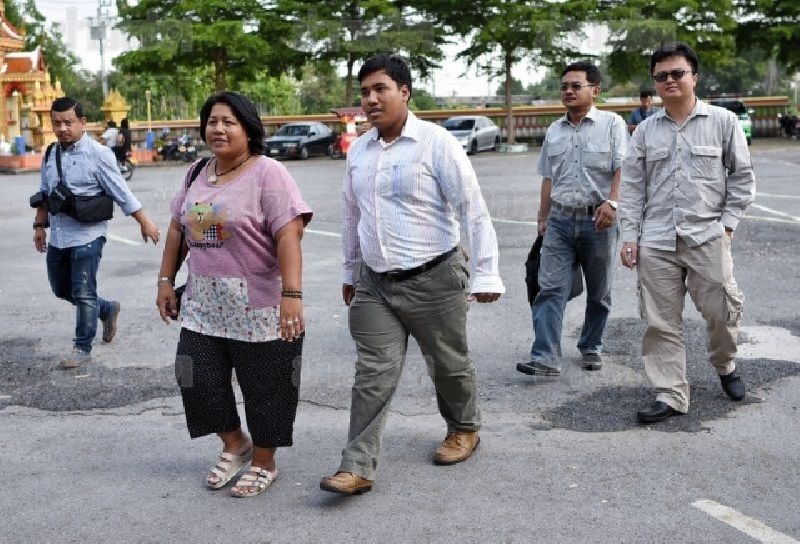 BANGKOK — The mother of a prominent activist leader has been charged with insulting the monarchy, an offense punishable by up to 15 years in prison.
Patnaree Chankij, whose son Sirawith Seritiwat founded and leads the pro-democracy Resistant Citizen group, is the subject of an arrest warrant approved by a military court Friday morning.
---
Activist's Mother Catapulted into Political Fame and Fray
---
The warrant, which was seen by a reporter at the military court, named the police's online crime unit as the plaintiff. It said that there are reasonable grounds to believe that Patnaree has violated Section 112 of the Criminal Code, the royal defamation law that is also known as lese majeste.
Lt. Col. Sanpetch Nuthong, the officer named in the warrant as the chief investigator in the case, said the ongoing investigation on Patnaree is a "confidential" matter and declined to elaborate on the nature of the alleged crime.
"I cannot tell you about it. This is confidential," Sanpetch said.
Reached for comment, Sirawith declined to discuss the charge against his mother.
"This is now a criminal case. Please talk to my lawyer," he said.
The lawyer, Arnon Nampha, said Patnaree is aware of the charge and will soon turn herself in.
Arnon, who's also an activist with Resistant Citizen, said Patnaree described the allegations as "politically motivated." The lawyer also said nature of the charge is still unclear.
"We will try our best to secure bail for her," Arnon said.
Patnaree, 39, was previously questioned at home by the military in December after her son announced a plan to protest alleged corruption in a multi-billion baht army park project. Patnaree denounced the visit as an intimidation tactic employed by the junta to dissuade Sirawith from his activism.
"Soldiers came to my house and asked why my son is so stubborn? If something happens, don't blame us, they said. Is this a threat?" she wrote on her Facebook at the time.
The lese majeste charge against Patnaree came a week after two Facebookers and a protester were detained and charged with the same crime. Maximum penalty for insulting the Thai monarchy is 15 years in jail, per offense.
Patnaree, an impoverished widow who previously said she took odd jobs to support her three children, said she had been apolitical until the authorities began harassing her son and family for his activism.
"Let me say frankly: I have no concern for politics," she said in a December interview. "Whoever becomes prime minister, I'm still going to be poor. It's a waste of time that I would rather use to earn a living."
Related stories:
Facebook Blocks Thailand From Page Satirizing Monarchy
Prayuth Defends Abducting 'Facebook Eight'
Lese Majeste Filed Against Two Facebookers, Anti-Junta Activist