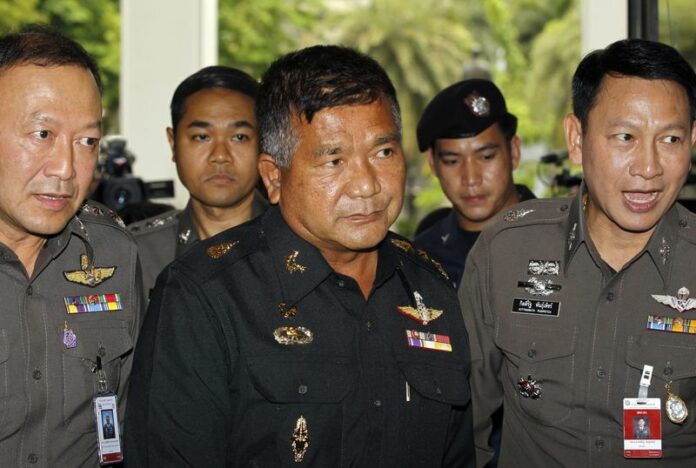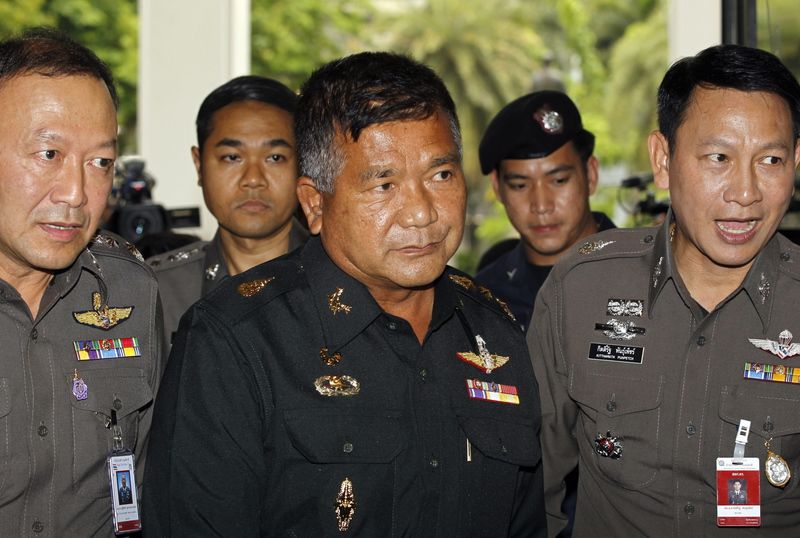 BANGKOK — Critics and human rights activists agreed Thailand deserves to be removed from the United States' list of the worst human trafficking offenders, as was expected to be announced Thursday night.
Although concerned it could mean Washington will take a softer approach to the military regime which came to power by way of the 2014 coup d'etat, several activists said the government's efforts in reining in trafficking should be acknowledged in the annual U.S. State Department's updated Trafficking in Persons report to be released at 8pm Bangkok time.
Phil Robertson of Human Rights Watch's Asia Division, who gives frequent voice to criticism of the junta's rights record, gave credit to the regime for tackling human trafficking and winning a lift from Tier 3 – the worst ranking – to Tier 2 in the American report.
"I think that the upgrade is U.S. recognition of Thai efforts in some areas, like legal reform and trying to rein in the rogue finishing industry that has abused migrants with impunity for years, but that everyone understands that this must be the start of long, concerted effort to end these widespread abuses against migrants and Thais alike," Robertson said. "The decision ultimately came down to a judgement call in Washington on whether upgrading would encourage Thailand to do even more to end trafficking, or whether it would lead Bangkok to think that they had done enough and ease up on their efforts – and the former argument won."
He said anyone concerned it overly rewards the junta should consider the broader picture of Thai-US relations, which cannot be judged by one report alone.
"People should understand the TIP report is not a terribly good vehicle to send messages about the health of the wider Thai-U.S. bilateral relationship. There are plenty of other, less quantifiable areas of activity where such messages can be sent," Robertson said.
Andy Hall, a British advisor for the Migrant Worker Rights Network, said significant improvements have been made by the Thai government in addressing trafficking, there's still a long way to go.
"A year at Tier 2 on the watch list is a year when Thailand can show to the international community it's genuine commitment to address trafficking in persons," Hall said. "If there is not further significant progress during this one year, or if developments backtrack or slow, it could and should be back to Tier 3."
He added that his organization remains very critical of Bangkok's migration and human trafficking policies some positive indicators.
Thai authorities have sought recognition for their investigation into human trafficking operations that began in May 2015 after several slave camps were discovered near the border with Malaysia, including mass graves where many victims died or were executed. That investigation was shelved five months later, not long after it was announced Thailand would be kept at Tier 3 in last year's TIP report.
As for the impact on Thai-U.S. relations, two international relations experts held differing views.
Thammasat University lecturer of Virot Ali said ties will improve as a result while his counterpart at Chulalongkorn University, Puangthong Pawakapan, thinks they won't change.
"I don't think [the upgrade] will better relations as long as human rights in general are still being suppressed," Puangthong said, adding that Washington is likely to continue pressing on violations of political rights in the kingdom.
Virot predicts a more positive outcome. He thinks soft power will be exerted more by the United States in areas such as educational cooperation as a result.
"If they believe the junta will be around until the end of next year, they will try to relax a bit in order to enable its policies to be more smoothly connect to the new government" when it comes to power, Virot said.
After all, he added, political considerations likely factored into the decision to upgrade Thailand.