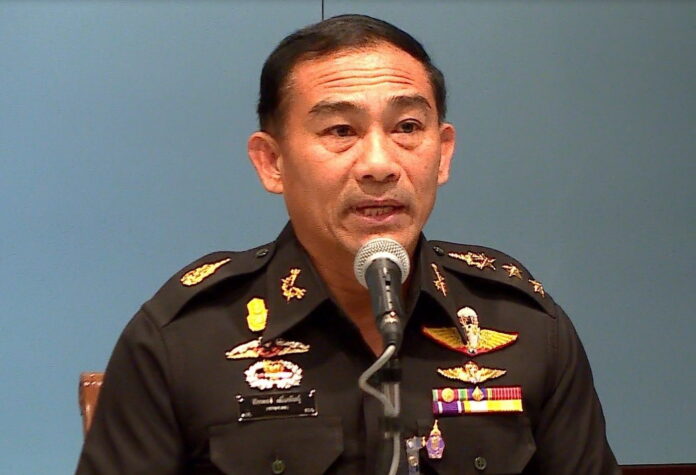 BANGKOK — Junta spokesman Col. Piyapong Klinphan said on Saturday that members of the New Democracy Movement (NDM) should return to school and cease political activities, adding that the group's financial transactions will be scrutinized to check for any "irregularities."
Rangsiman Rome, a key member of NDM said he and other university student members of the group are still attending class but they will continue campaigning against the junta-sponsored charter draft during their free time.
Piyapong also warned the parents of NDM members to "take care" of their children, adding that he doesn't believe that campaigning by the NDM is successful in convincing the public.
"The truth is that some students are interested in democracy but their campaign is under the support of some political group," said Piyapong.
"I don't think the public are swayed by them because they are beginning to realize that the group is fanning the same old issues, inciting and distorting. What's more, they're the same old faces, same group and if they continue to carry out their campaign, the public will become fed up and not fall for becoming their tools."
The spokesman said the junta has allowed referendum-related activities to take place inside universities in order to ease the situation.
"Students should know their duties, however, that is to say they ought to study," he said, adding that even if the students want to carry out political activities, they should not became a tool of anyone.
Rangsiman, who's a postgraduate law student at Thammasat University, insisted however that he and his peers are still attending classes.
"We're not abandoning our studies," said Rangsiman who was recently detained for 12 days along with six others and still faces charges of violating both the referendum law and the junta's ban on political gatherings of five or more persons.
"Studying alone can't make society have a better future," said Rangsiman, adding that his group will launch another major campaign on July 17 at Thammasat University. He refused to provide further details of the campaign just yet.
As for the National Council for Peace and Order scrutinizing the money trail of the group, Rangsiman, who claims he lost 13 kilograms in prison, said he and his colleagues have nothing to hide.
"In principle [bank accounts] are a private matter. This is clearly another rights violation but let them do what they want. We're pure in our intentions."