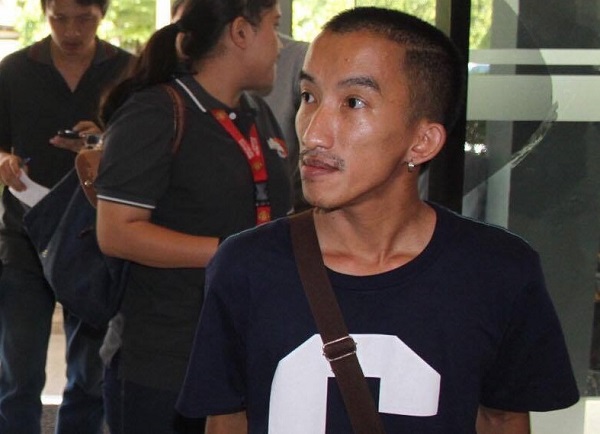 BANGKOK — A fugitive pro-democracy activist who jumped bail after saying he was snatched from a hospital bed by authorities has returned to fight the charges against him.
Thanet Anantawong, 26, said Tuesday he spent over six months in Laos and New Zealand after a news organization wrongly reported he'd been charged with insulting the monarchy, a cultural taboo he said made it difficult to continue living in Thailand.
Thanet was arrested soon after an activist group he was associated with attempted to visit the site of a controversial royal monument tainted by allegations of corruption. He was awaiting surgery at Sirindhorn Hospital when officers took him into custody on Dec. 13. Authorities charged him with sedition and posting false information online, allegedly for his use of Facebook. He was released Dec. 18 on a 100,000-baht bond and jumped bail days later.
On Tuesday, Thanet said he was prepared to pay the 100,000 baht bond for his freedom and fight the charges in court. He was helped by lawyers from Thai Lawyers for Human Rights and Redshirt umbrella group United Front of Democracy Against Dictatorship.
Thanet said he turned himself into police Monday and was granted bail on a 10,000 baht bond relating to a separate charge of violating the ban on political gatherings related to the activists' trip to Rajabhakti Park.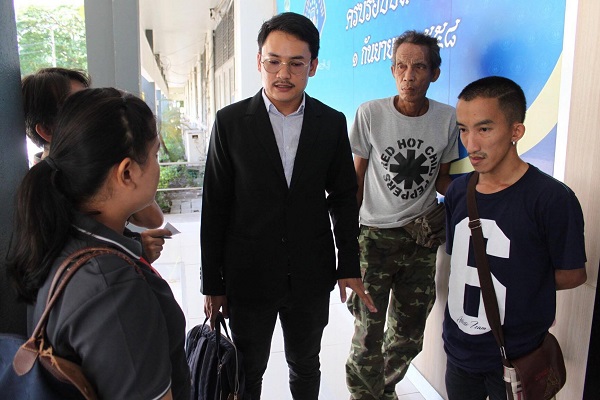 Related stories:
Fugitive Activist Vows to Return and Face Justice
Activist Deprived of Freedom, Fresh Air for Five Days in Small Room
Snatched from Hospital Room, Activist Tells Associates
Circumstances of Patient's Arrest from Hospital Disputed
Condition of Suspect Removed from Hospital Unknown
Rajabhakti Scandal: Military Closes Park 'For Maintenance,' Detains Dozens of Activists