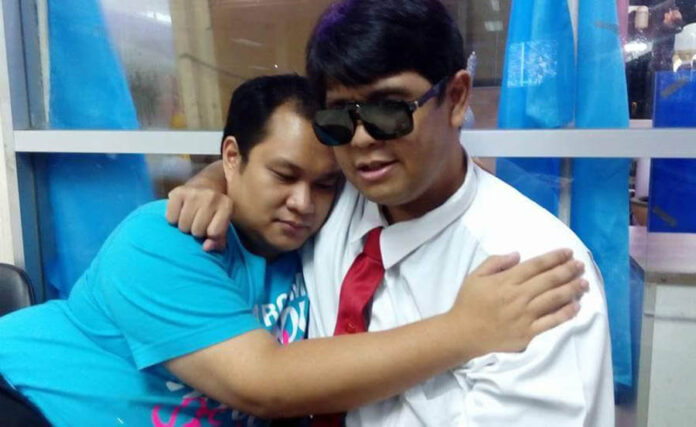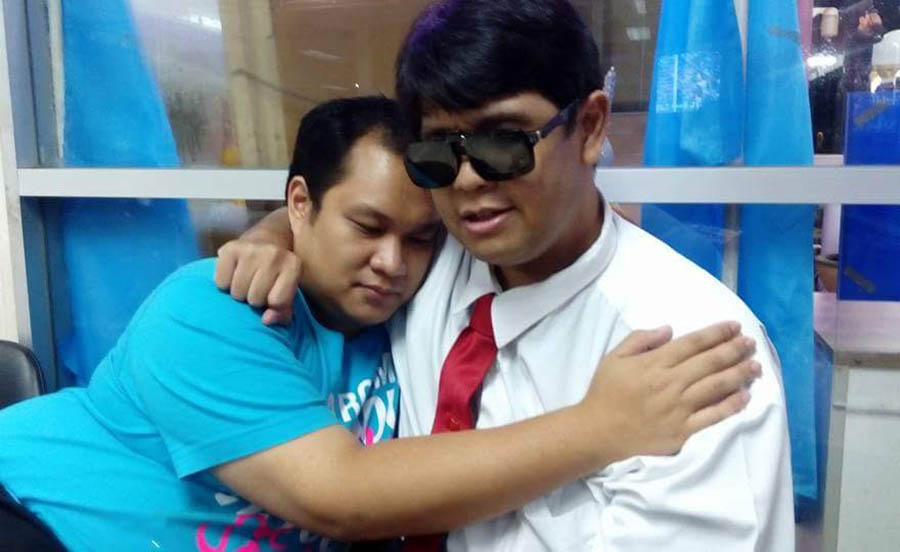 BANGKOK — As opponents of Sunday's charter referendum reflected on what happened and looked for answers, they offered different explanations for its support by 61 percent of voters Sunday.
Some faulted the process and its ban on campaigning and deep dislike for corrupt politicians to voters wanting the country to hold elections as quickly as possible, and more.
Others said it should not overtly be seen as a clear victory for the military junta, however.
Let's Have Elections Soon
Nobody seems to know how many voters were motivated by a desire to see a quick return to elections at any cost, despite the controversial aspects of the charter draft, such as allowing the junta to appoint the 250-member Senate.
Political activist Chotisak Onsoong led a campaign against the previous junta-sponsored charter back in 2007. He said there are many anecdotes of people saying they would vote to endorse the charter draft so elections could be held as quickly as possible.
"We can't interpret these votes as being in support of either the National Council for Peace and Order or the charter draft. They are desperate enough that they will support whatever means so we can move forward. I have no figures, though," Chotisak said. "Even among some who oppose the NCPO, they may have voted yes because they wanted to get out of this situation."
Also believing in the existence of such voters is Titipol Phakdeewanich, dean of political science at Ubon Ratchathani University in the northeast. "They believe that if the charter gets endorsed, we will return to normalcy. They don't know about the negative aspects of the charter draft, say the appointed senate system, however."
Titipol also added that the restrictions on free expression, namely placed on those opposed to the charter, were also a key factor.
Distrust for Politicians and Corruption
The narrative that politicians are self-serving and corrupt resonated deeply among some sections of Thai society. Especially in regions where support for the charter ran the highest such as the south — where it was passed by 76.9 percent of voters — which remains a stronghold of anti-Shinawatra sentiments among supporters of the People's Committee for Absolute Democracy with the King as Head of State, or PCAD.
There, arguments that the charter was built as a bulwark against corruption were likely persuasive with voters.
"The anti-corruption discourse is truly deeply planted in many" said Puangthong Pawakapan, a political scientist at Chulalongkorn University. "The discourse is only limited to corruption among politicians, however. This reflects a state of denial, as they don't accept that the bureaucracy and armed forces aren't exempted from it. Politicians were castrated, as they were prevented from campaigning in the lead-up to the referendum."
The turnout also shows the kingdom remains deeply divided, Puangthong added, as the results hewed to decade-old divisions and political polarization.
"They voted according to whichever side they belong to more than on the merits of the charter draft," she said. "Those who hate politicians continue to hate, all the same."
The three southernmost provinces known as the Deep South comprised a united cluster strongly rejecting the charter by PERCENTAGE/average?.
There, Puangthong said, long-standing mistrust of the military continues, prompting Thai-Malay Muslims to vote no because they've already lived under military rule for a much longer time due to the ongoing separatist movement.
"They recognized that conflicts cannot be resolved through military means. Bangkokians have yet to face such [a reality]," Puangthong said.
'We Still Have a Base'
Anti-junta activist Sombat Boonngam-anong gave a more quantitative read, saying a comparison to the 2007 referendum on a previous junta-backed charter shows the base of junta-skeptical voters is more or less stable.
In 2007, 10.4 million voted no compared to the 9.7 million who did so Sunday. Sunday's tally does not include 6 percent of votes withheld Sunday by the Election Commission for release on Wednesday.
"Ten million is not bad. It's not just an echo chamber. The 'Vote No' figures were more or less the same," Sombat said. "It's just that a million more voted 'Yes' this time," said Sombat, referring to 15 million who voted to adopt the charter on Sunday.
That number was 14 million back in 2007, when he led a campaign against it.
Sombat attributed the million additional Yes votes to the existence of the PCAD, also known as the PDRC, which did not exist back in 2007 and emerged as an anti-government force in late 2013.
His read is that pro-democratic forces should rethink and work harder to spread the principle of democracy, particularly among the mass.
"It shows that many people still do not value democratic principle. They may have forsaken electoral democracy and want this sort of 'peace' [under the military]."
Chotisak went further to declare that in fact pro-democratic forces should consider Sunday a defeat.
"We may feel we have lost, but in terms of the percentile, the 'Yes' vote back in 2007 was 32 percent of the 45 million eligible voters. This time it's more or less the same," Chotisak said. "So I just wanted to say that we didn't lose, because despite the deteriorating situation under military repression, we have still have a base of voters."