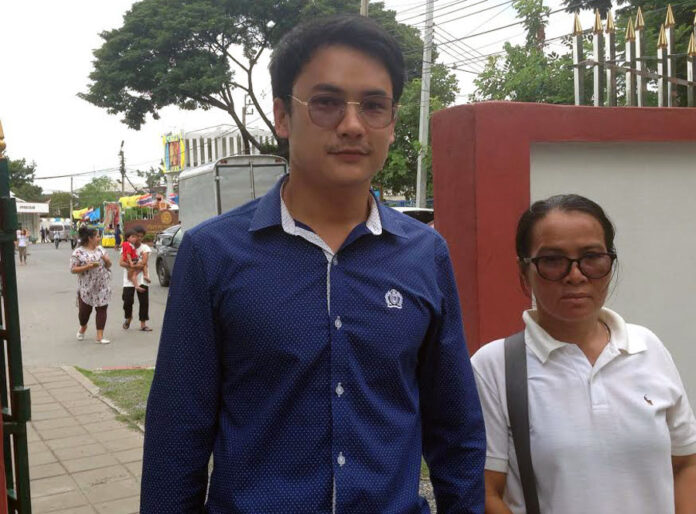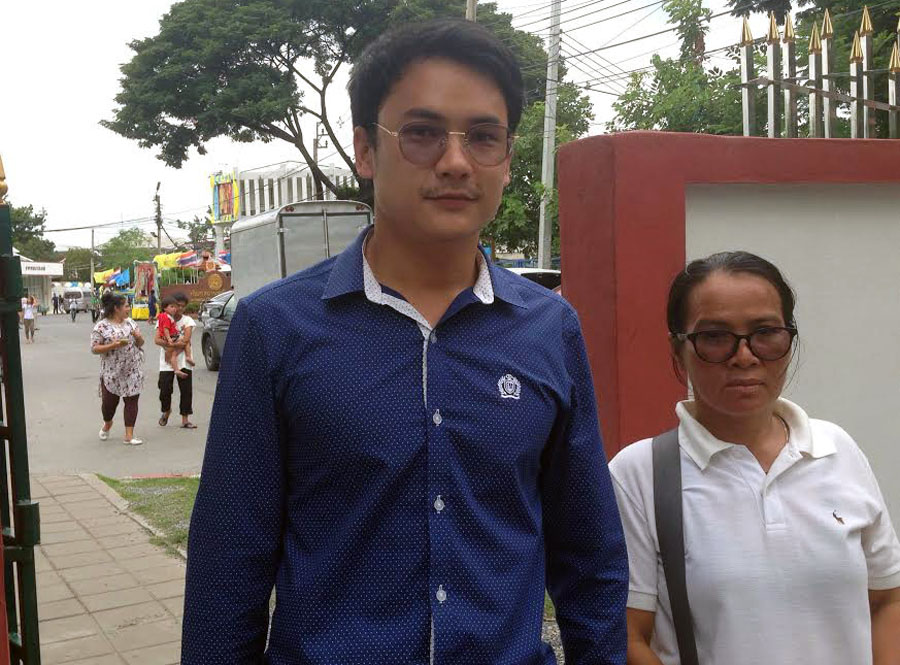 BANGKOK — Two farmers from Phitsanulok province continued waiting outside a Bangkok women's prison for Pornthip Munkong to go free Friday, much as they did every day last week.
Pornthip, their daughter, was jailed on a 2014 conviction for insulting the monarchy in a play she staged with a fellow activist the year before. After the other activist convicted of the same crime was suddenly released last week among those to receive annual royal pardons, Pornthip's family and friends had hope that she, too, would follow.
But the problem is that no one can tell them when or if her freedom will come, so they have had no choice but to endure the waiting.
"There's no clarity of whatsoever on the release," said Pornthip's mother, Nual Munkong. "Two years is already a long time for parents to not see their child. We were glad when we heard about the release, but this leaves us devastated."
Read: Exasperating Wait For Release of Loved Ones From Prison
According to Nual, she and her husband Manit had to leave their home in Phitsanulok and stay with cousins in the capital city for the past week just so they could make the daily commute to the  Women's Central Prison in Bangkok's Chatuchak district. Each trip to and from the prison costs at least 300 baht, a large sum for rural farmers like Nual and Manit.
And they're not alone. Loved ones of other convicts have been idling outside the prison during the past week since hearing up to 26 pardoned convicts would be released.
Under the military government that seized power in May 2014, Pornthip was convicted of lese majeste (insulting the monarchy) for acting in a student play called "The Wolf Bride," which was staged in the Main Hall of Thammasat University in October 2013. Authorities said the play included defamatory allusions to the Royal Family.
Pornthip was found guilty along with her acting partner Patiwat Saraiyaem. They were scheduled to be released later this year in October, but the prison let Patiwat walk free the morning of Aug. 12, Her Majesty the Queen's Birthday, on the grounds he qualified for a mass royal pardon handed down on that special occasion.
Since then, Pornthip's loved ones hope she would be granted the same pardon. But officials at the women's prison won't confirm or deny even the possibility, saying that they will free any pardoned inmates as soon as they receive an order from the Department of Corrections.
Another person caught in Godotesque limbo is Pornthip's boyfriend, Weeranan Huadsri. Like Pornthip's family, Weeranan has waited up to six hours per day in front of the women's prison.
"As someone who has to wait, this is not alright," Weeranan said . "Everyone has to work and is not always available. Also, there's a cost that we must pay for the waiting, such as transportation and accommodations. Still, we want to wait for our loved one."
The  Women's Central Prison is one part of a sprawling corrections complex collectively known as Klong Prem Central Prison.
Weeranan said when he called the Department of Corrections about his girlfriend, the officials replied that those pardoned would be out soon, but wouldn't say when. They also told him the delay was due to new measures that require detailed information about the convicts before they are released.
The next chance for Pornthip's release is Monday. Manit, her father, won't be there, because he has to return to work on his farm Sunday. Nual will continue waiting in Bangkok, something she is trying to keep from her daughter so that she doesn't worry.
Weeranan, who works for the civil rights group Thai Lawyers for Human Rights, said Pornthip is already concerned her parents are going through a lot of difficulty just to wait for her.
"There's a saying 'Justice delayed is justice denied,' which I think is appropriate to the situation," Weeranan said.