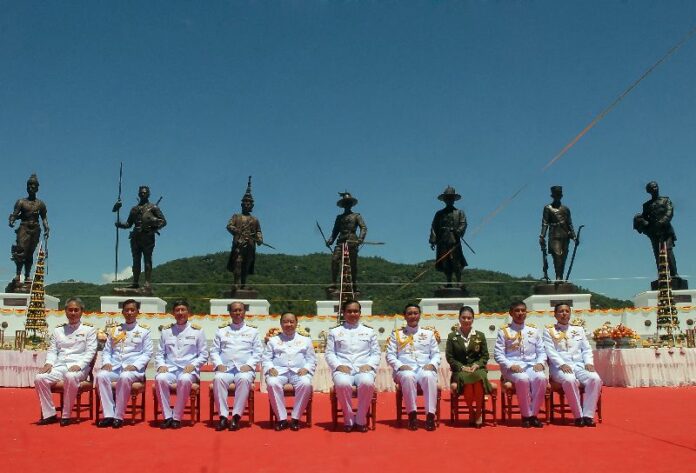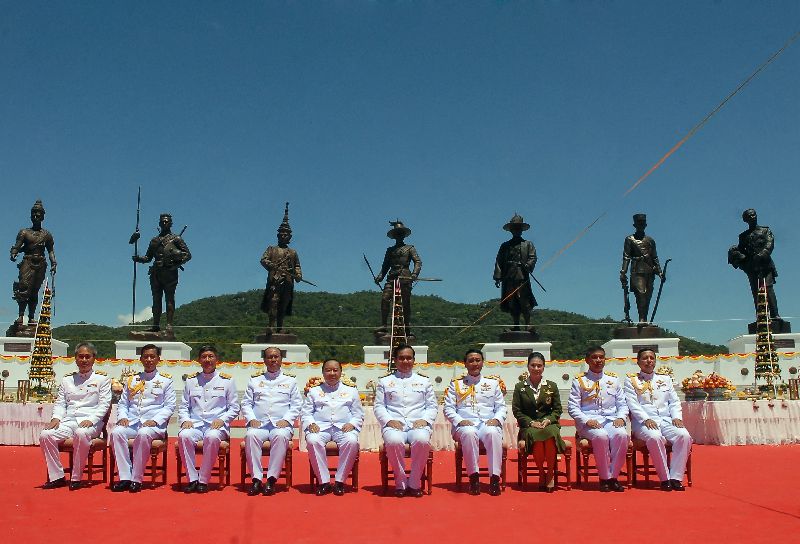 BANGKOK — A journalism nonprofit said Tuesday it is still waiting for responses from the military and national graft agency after it sued for details about the cost of royal monuments built by the army last year.
Months after the army said its own internal investigation found no graft after scandal hit Rajabhakti Park, believed to have cost 1 billion baht, investigative nonprofit ThaiPublica announced Sunday it had sued the army to disclose more information about its spending process.
"We are using the 1997 Official Information Act as our tool," Executive Editor Boonlarp Poosuwan said. "They had a press conference, yes. But they never exactly answered the questions and never gave the estimated costs we requested."
Boonlarp was referring to requests for information made 10 months ago she said the army never satisfied. The investigative news site filed suit in the administrative court on Sept. 9 to reveal the the original cost estimates before the project to erect seven king statues went to bid.
Those estimates were cited by another review by the Anti-Corruption Commission, or NACC, which later determined the project was free of corruption. The army told ThaiPublica it did not have them.
Boonlarp said her team also asked the NACC for its results.
Questions about the park's lavish spending became an embarrassment for the army soon after it opened in November 2015. Excessive costs and allegations of dodgy commissions paid to middlemen were reported. The army, who oversaw its construction, soon ruled its process transparent and free of graft.
Nearly a year later, the NACC weighed in with its unanimous findings earlier this month on Sept. 8, one day before ThaiPublica filed suit.
ThaiPublica said it first requested on Nov. 24 the cost projections for the statues' construction. Boonlarp said the army flatly refused to provide the information six months later.
After ThaiPublic appealed the decision, a government body responsible for public information requests ruled last month the army must reveal the information to the public. It responded by saying they didn't exist.
The problem with that, Boonlarp said, is that a source within the NACC said it had received many of the same documents from the army.
"The army said they didn't have the estimated costs, but the NACC said they did," she said.
The editor said Tuesday they are still waiting for responses from both agencies. She believes disclosure of the spending process would help determine whether any corruption occurred.
Whatever happens, Boonlarp said they didn't expect the disclosure to lead any further formal review or legal process, but that wasn't ThaiPublica's purpose.
"We just want the truth to come out," she said.
Clarification: An earlier version of this story said Boonlarp believed the 14-meter statues were the most expensive cost of the project. After publication she called to say she did not recall making that statement and was not sure it was accurate.