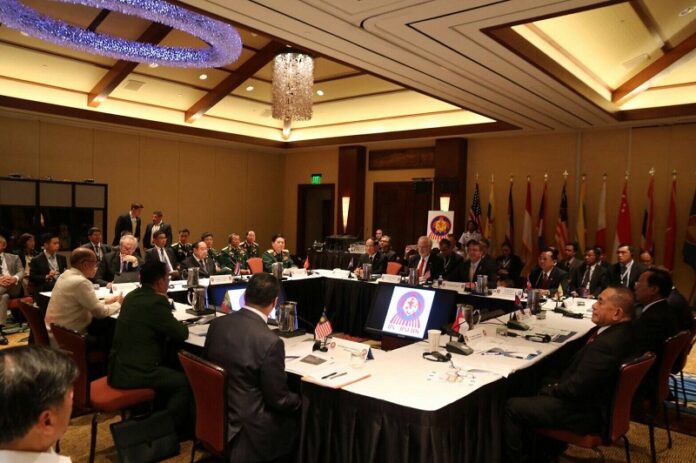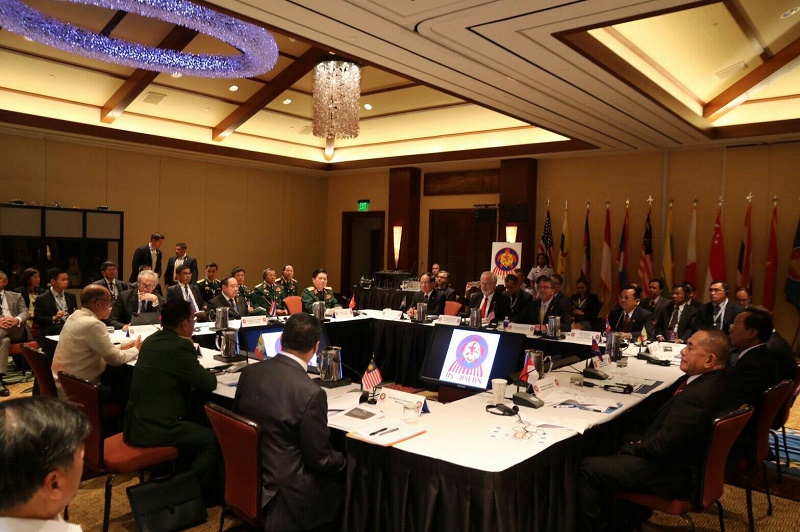 BANGKOK — The military government Monday defended the expenditure of 20.9 million baht for the junta's No. 2 general and his entourage to fly to an informal discussion with American military in Hawaii last week.
The cost, which included 600,000 baht for in-flight dining, was to fly deputy junta chief Prawit Wongsuwan, also a former Defense Minister, and his entourage of 38 officials to Honolulu to attend the "ASEAN-US Defense Informal Meeting" from Thursday to Saturday, according to government records.
While the lavish spending outraged those who saw it as another example of financial irregularity under the regime, the government said Monday the costs were routine.
"It is a normal procedure for state agencies to follow," Maj. Gen. Kongcheep Tantravanich, Defense Ministry spokesman, told reporters.
Instead of using military airplanes, Thai Airways was hired for the trip, which cost taxpayers a total of 20.9 million baht, including 600,000 baht for "in-flight food and beverages" and 3.1 million baht for "processing fees."
The total cost of the trip beyond the air travel expenses were unknown at this time.
Facebook pages allied to the opposition movement published the document over the weekend and criticized the junta for what they view as an unusually high expense.
"What were they eating on the plane for the expense to balloon to 600,000 baht, when in-flight food is already included in airline tickets?" the admin of Stop Hypocrisy in Thailand wrote Sunday. "Were they burning national funds on a drunken wine buffet?"

It wouldn't be the first administration to be criticized for treating itself to costly travel.
The former government under Yingluck Shinawatra spent 21.8 million baht on a 2013 overseas trip that included stops in Italy, Switzerland and Montenegro.
Kongcheep said it was necessary for the government to hire Thai Airways for the Hawaii trip because no military aircraft were capable of the 19-hour flight without refueling.
The spokesman said the trip and its costs were within proper regulations and completely transparent.