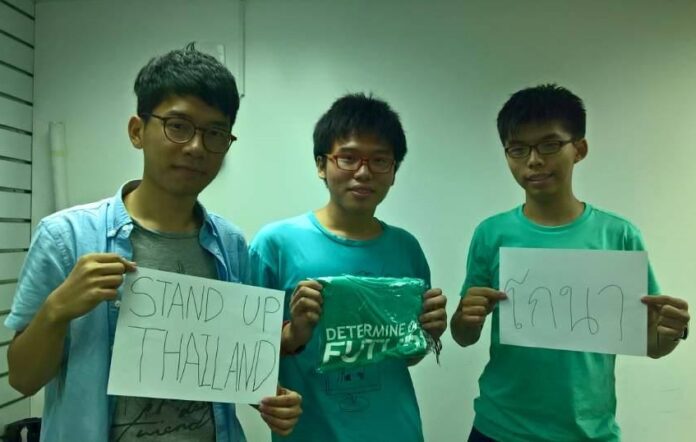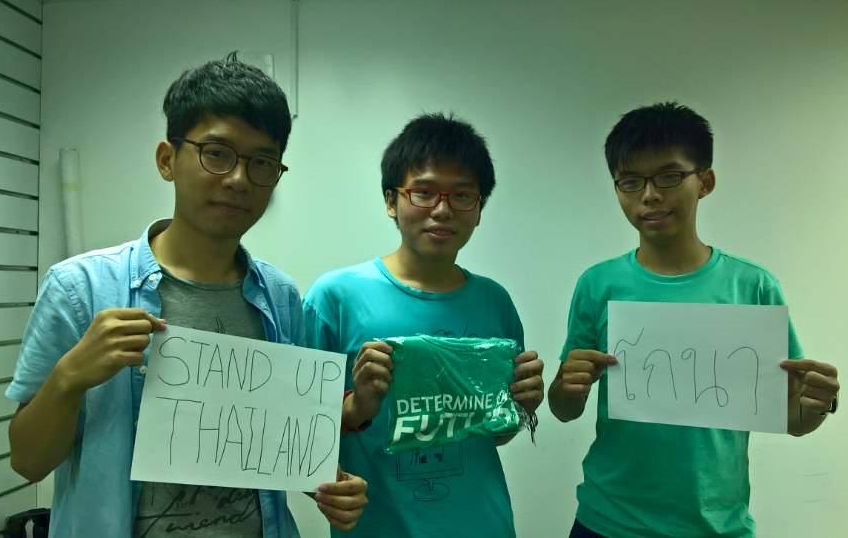 BANGKOK — Associates of Hong Kong activist Joshua Wong said Wednesday afternoon they still had no information about his whereabouts hours after he was taken into custody upon landing at Bangkok's Suvarnabhumi Airport.
Wong, who was to speak at a politically charged event at Chulalongkorn University, was detained upon landing in Bangkok around midnight, according to the Thai student activist who invited him, who also said he was told it was at the behest of mainland China.
Update: Joshua Wong Deported Back to Hong Kong
Immigration officials said they don't know about his detention, despite their authority over the facility.
"I don't know anything about this. I swear to you with all honesty," said Col. Chuchat Thareerat, deputy commander of the immigration division at the airport. "I am not playing word tricks with you."
He said his supervisor, Sitthichai Lokanphai, was having "morning coffee with foreign ambassadors" and was therefore unavailable to comment.
Lt. Gen. Phakphum Sujjapan, commander of the national immigration bureau, said he's unaware of why Wong was prevented from entering Thailand.
"I have to check for more information first," Phakphum said.
Student activist Netiwit Chotiphatphaisal said he waited at the airport until 3am after Wong's Emirates Airline flight landed at 11:45pm. According to Netiwit, Tourist Police officers there told him Wong had been detained at China's request.
"Officials said they received a letter from Chinese authorities requesting that Joshua Wong be sent back to Hong Kong," Netiwit said in an online statement at noon. "Because of this incident, we cannot contact Joshua Wong. We do not know about his present condition."
Junta spokesman Winthai Suvaree said it was possible but suggested the junta was uninvolved.
"There is a possibility that China sent a request to the immigration police, and the immigration police exercised its judgment whether to approve the request or not," Col. Winthai said. "The immigration police is a national security agency. It has channels of communication with many countries. It is normal procedure."
The 19-year-old activist who rose to fame after leading a pro-democracy protest in 2014 flew from Taiwan to Thailand on invitation to speak Thursday at an event commemorating the 40th anniversary of the Oct. 6 Massacre, in which dozens of left-wing students were killed by paramilitary and police forces.
Winthai said the decision to detain Wong is entirely up to the immigration and not the military government.
Wong now heads a political party in Hong Kong called Demosisto, which advocates for greater autonomy from mainland China. The party's leader, Nathan Law, wrote on Facebook that he's also unaware of Wong's whereabouts and when he will return to Hong Kong.
"Thai officials have not released any information or statement with regard to Wong's detention thus far," Law wrote. "Meanwhile, we have contacted the Immigration Department and the Security Bureau in Hong Kong, which have in turn notified us that they are currently following up on the case."
At the time of publication, Law wrote in an online message he still had not received any update about Wong.
Related stories:
Hong Kong Activist Joshua Wong Detained at BKK – Whereabouts Unknown