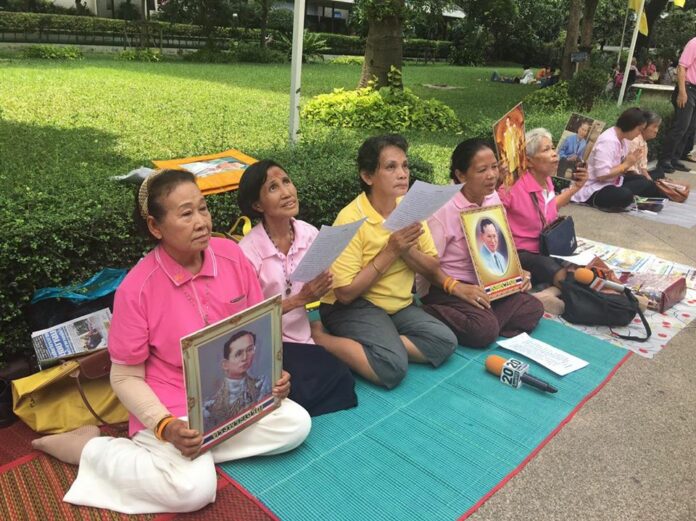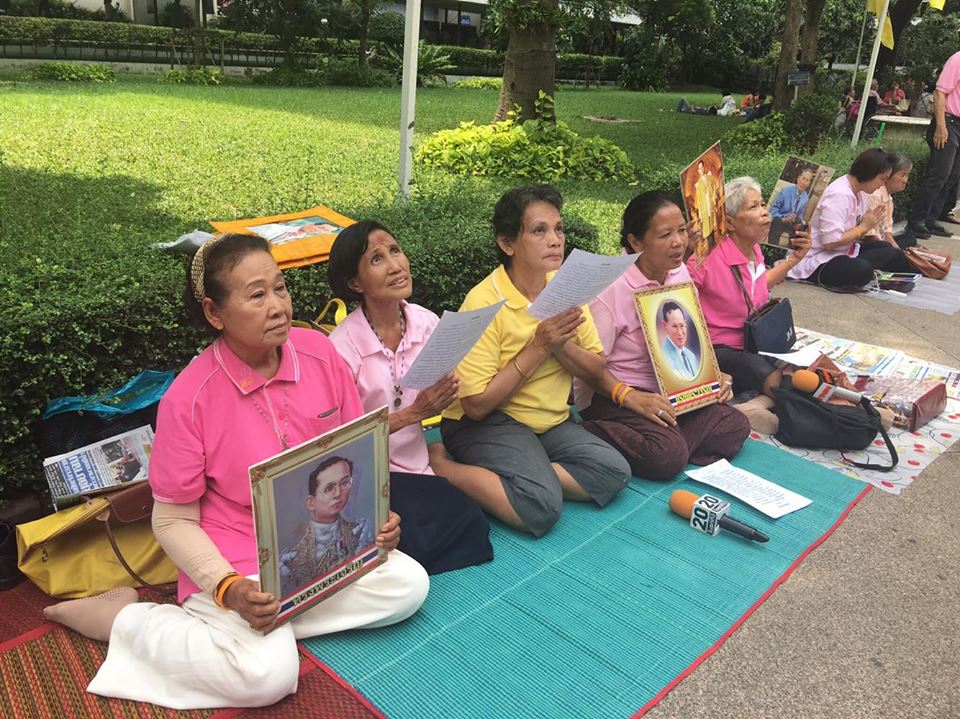 BANGKOK — Prayers are being offered through Buddhist ceremonies and social media for the speedy recovery of His Majesty the King, whose illness appeared to worsen during the weekend.
Read: HM King's Condition 'Unstable' After Blood Cleansed
Starting Monday, the public is invited to a daily mass prayer chant at Wat Pathum Wanaram in central Bangkok. Crowds of well-wishers on Tuesday morning camped out at Siriraj Hospital, where King Bhumibol is receiving treatment for a number of illnesses including, most recently, acute kidney failure.
Meanwhile, both Thai and English translations of "Long Live the King" hashtags have been trending on Twitter throughout Tuesday. Many Facebookers have also been sharing Buddhist incantations dedicated to the king's good health.
"May His Majesty recover from his illness soon. #LoveOurRoyalFather #LongLiveTheKing" tweeted Ningky_ningky.
The outpouring of best wishes for the 88-year-old monarch followed an update on King Bhumibol's frail health on Sunday. The palace statement said the king's blood pressure was low after going through a hemodialysis and brain fluid removal operation a day earlier.
Stating that King Bhumibol's condition was not yet stable at the time it was published, the Sunday statement was different from the confident assurances of previous updates on the monarch's health, which has been beset by illness for years.
The Thai stock index fell by 3.6 percent Monday.
King Bhumibol has spent much of the last seven years at Siriraj Hospital. His delicate health is a cause of concern for many Thais, who see him as the spiritual leader of the nation.
Related stories:
HM King's Condition 'Unstable' After Blood Cleansed