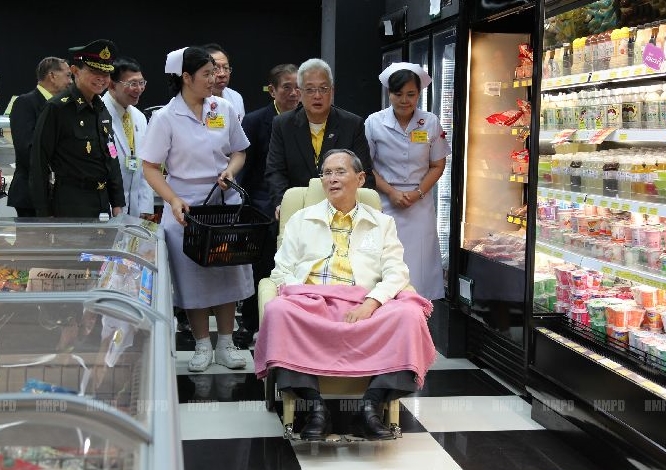 BANGKOK — Doctors detected unusually low blood pressure in His Majesty the King's heart on Sunday following a procedure to purify his blood and remove excess brain fluid, a palace statement said.
According to the Royal Household Bureau, doctors at Siriraj Hospital noted at around 3am Sunday that King Bhumibol's blood pressure was low after going through hemodialysis and brain fluid removal operations on Saturday.
Hundreds Join Colorful Rally for King on Auspicious 9/9
"Doctors are closely monitoring his condition and providing treatment, because his overall condition is not yet stable," said the statement, which was published on early Monday morning. "And they have requested that His Majesty refrain from royal work."
Nevertheless, His Majesty's blood pressure had improved by 3pm on Sunday, the statement added.
Stating that King Bhumibol's condition was not yet stable at the time it was published was a departure from the confident assurances of previous updates on the monarch's health, which has been plagued by illness for years.
King Bhumibol has spent much of the last seven years at Siriraj Hospital. His delicate health is a cause of concern for many Thais, who see him as the spiritual leader of the nation.
Related stories:
King Treated Again for Too Much Fluid in Brain