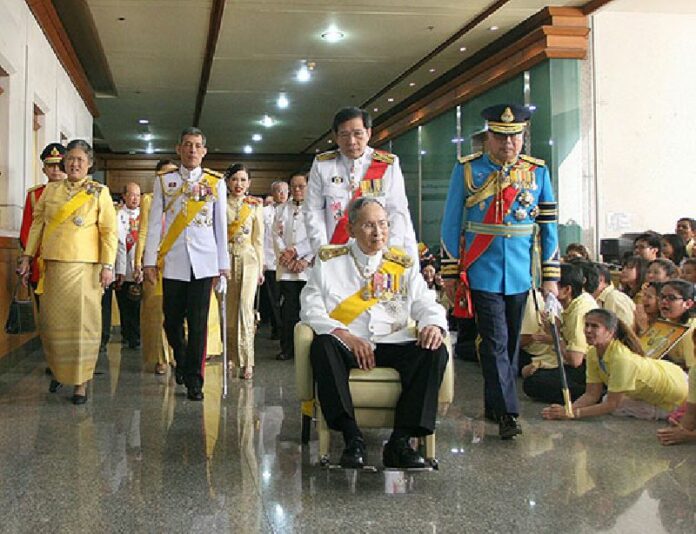 BANGKOK — King Bhumibol Adulyadej was treated for excessive water in his brain, the palace announced late Friday night.
The longest reigning monarch underwent treatment Friday at Siriraj Hospital, where he has resided on and off in recent years, for hydrocephalus, the same condition reported in August, according to a statement issued at 11.20pm last night.
"The result was satisfactory to the team of physicians," read the statement. "And we will closely monitor his condition further."
Updates about the health of the king, who has spent most of his time at the riverside hospital since 2009, usually comes during Thailand's royal news hour traditionally broadcast nationwide at 8pm.
The statement said the 88-year-old king unusual muscle spasms were detected in his face Friday, leading doctors to conduct a computer X-ray of his brain.
After an abnormal accumulation of cerebrospinal fluid was found, a tube placed in his abdomen earlier this month was adjusted, a process that began at 6.30pm and took a little over an hour.
This is the second statement about King's health issued by the royal household bureau in recent days. On May 14, a bulletin said he was suffering from arthritis in the knee and excessive phlegm.
Held up as a father figure, the king and his health are closely watched as his condition is a matter of considerable anxiety.
Related stories:
Princess Urges Thais to Pray for King's Health
Thai King Treated for 'Water on the Brain,' Palace Announces