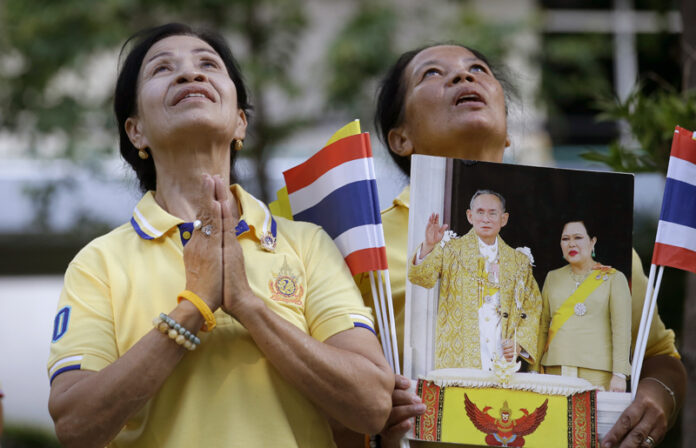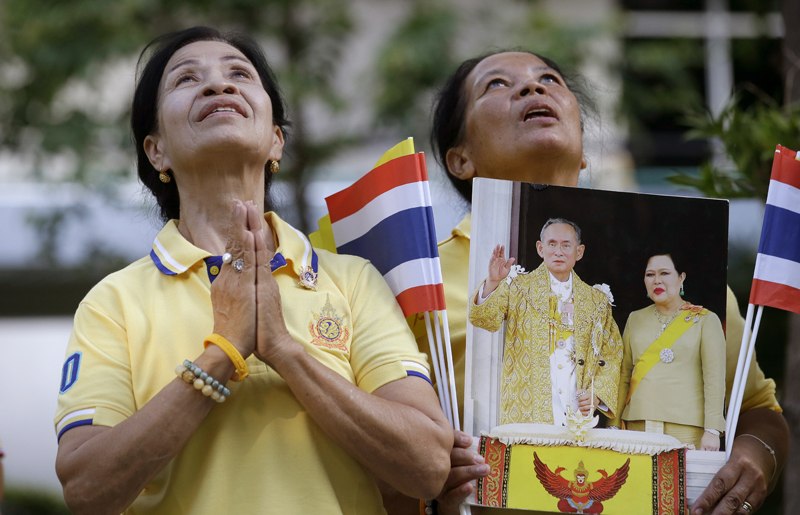 BANGKOK — Her Majesty the Queen was diagnosed Thursday night with lung inflammation, a palace statement said.
Queen Sirikit, 84, had a high fever Tuesday, prompting doctors to give her an X-ray and discovering the inflammation, according to the statement. Her Majesty remains under doctors' care at Chulalongkorn Hospital, but was said to be recovering.
"Today Her Majesty's fever decreased, her respiration is good and she eats well," it said.
Queen Sirikit is the wife of His Majesty the Late King Bhumibol, who died on Oct. 13 at 88, ending his reign as the longest-ruling monarch in Thai history.
Due to her frail health, Her Majesty has spent much of the past years at Siriraj Hospital, where her husband was also treated for a number of illnesses.
She has rarely been seen in public since her hospitalization, but she was glimpsed in the motorcade that transported King Bhumibol's body from Siriraj Hospital to the Grand Palace on Oct. 14.