BANGKOK — Crown Prince Vajiralongkorn is on the verge of becoming the new King of Thailand on Tuesday, succeeding his father who appointed him as the royal heir four decades ago.
Crown Prince Vajiralongkorn has been a visible presence as a member of the Royal Family but also known to be a private person who has not sat down for interviews in many years.
Over the decades, he has spoken publicly on numerous occasions, and to mark the first royal succession in 70 years, Khaosod English has compiled excerpts from the former prince's interviews and speeches.
Breaking: Prince Vajiralongkorn Proclaimed King Rama X
1. Upon being appointed an Heir-Apparent by His Majesty the King Bhumibol on Dec. 28, 1972:
"I, the Crown Prince, shall uphold with my life the dignity and royal title that His Majesty the King bestowed upon me. I shall be loyal to the country. I shall be honest to the people. I shall undertake sacrifices and perform all burdens and duties to the utmost of my ability, for the sake of progress, peace and stability of Thailand, until the end of my life."
2. In his 1975 New Year's address to the nation, at the height of Cold War's political unrest and Communist insurgency:
"In this period, our country has suffered a complicated and chaotic situation. It is the duty of everyone to attempt to bring peace and unity as much as possible, by sacrificing one's own happiness and self-interest."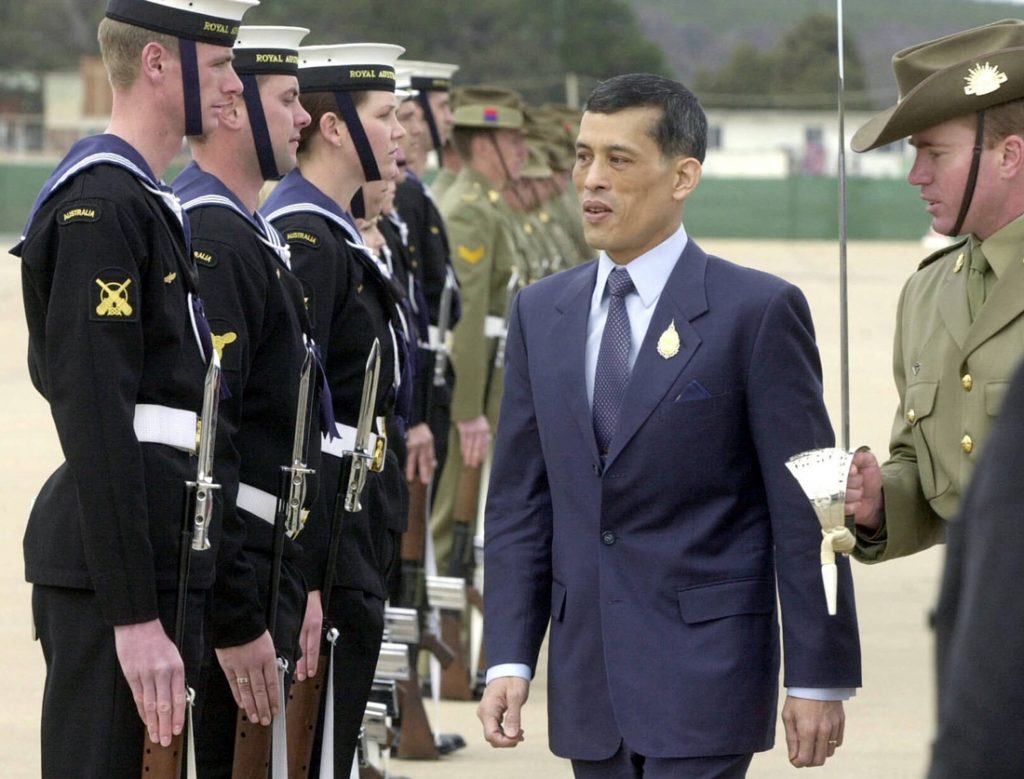 3. In response to a question for an article in a 1986 issue of Dichan magazine, whether it felt lonely to be the Crown Prince:
"Sometimes. Because being in this position, the chances are slim people will become my friend or get close to me. It is normal for people who are in this position. I knew that it would be this way. I am not lonely."
4. Replying to an interviewer who asked him what he thought of many rumors that surrounded his personal life for an article in Dichan magazine, 1987:
"Being human, when you listen to this kind of things it makes you sad, sometimes it makes you annoyed. But some stories are simply ridiculous. For example, there are rumors that I own a discotheque, or I own a condominium, or I own a gambling den or a casino … Wherever you go, there will be rumors about you. Everyone gets gossipped about. If we only busy ourselves with rumors, we won't have time to work."
In the same interview, he was also asked what he thought of speculation that he was "the black sheep" of the family:
"Sometimes, being a black sheep has benefits, too, you know. I want to stress this point: black sheep have benefits, too. Sometimes it's like making merit for others. You see, being a black sheep to others, or being a black sheep that people made me to be, it helps other sheep that are not so white become whiter."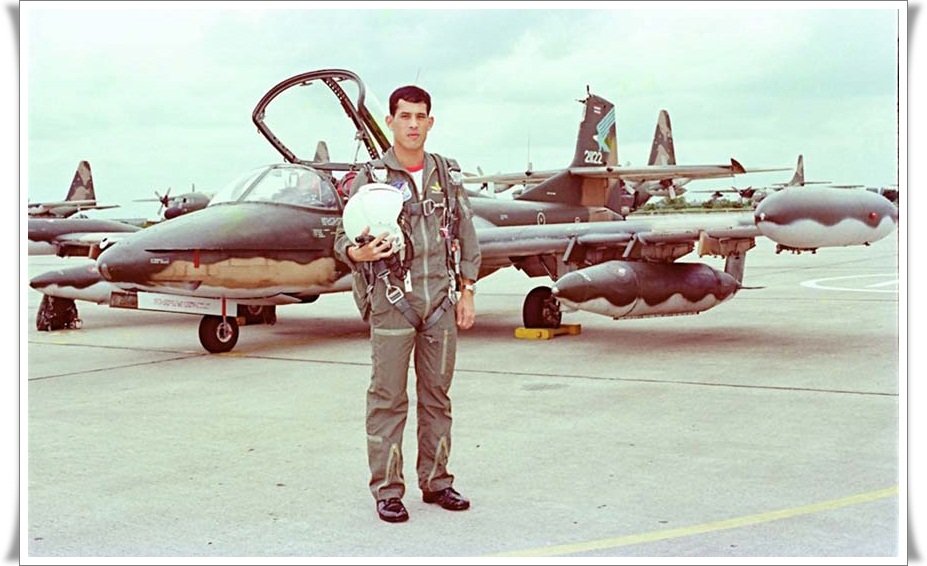 5. In a 1980 interview with the BBC for documentary Soul of the Nation, in which the reporter asked him what it's like to be a Crown Prince:
"I don't know what it's like, because I have been born, from the first second of my life, as a prince.
It is difficult to say what it's like to be a fish when you are a fish. Or what it's like to be a bird when you're a bird. If you go and ask them, you know, it's difficult because they don't know what it's like to be a fish or a bird."
6. Addressing the nation from abroad in a televised address on May 20, 1992, during the ongoing clashes between the military government and protesters at the time:
"Having kindness and mercy will help the situation a lot. As all of you may remember from the King's speech that he gave on Dec. 4 last year, which was to have love and unity."
7. Praising His Majesty the King Bhumibol on the 60th anniversary of his ascension to the throne, June 9, 2006:
"All of your royal works, although they are difficult and exhausting burdens, Your Majesty never gives up or wavers in your dedication."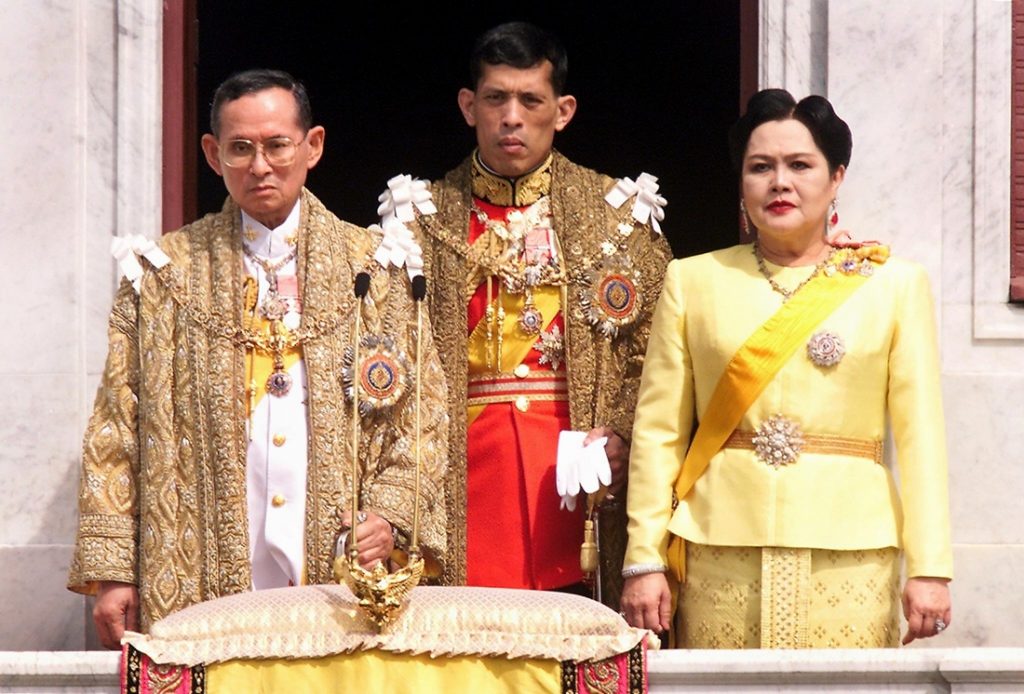 8. Kirati Kongthong, a victim of a bombing attack in Songkhla province, told reporters on Sept. 22, 2006 that then-Crown Prince Vajiralongkorn offered these kind words to her during his visit to the ICU where she was admitted.
"Do not be troubled. Get well soon. A lot of people will be here to give you support. I am here to give you support, too."
9. Like his father, King Vajiralongkorn is committed to religious tolerance and diversity in Thailand, as shown In an address to Muslim clerics at the headquarters of Central Islamic Committee of Thailand on April 30, 2016:
"The Prophet Muhammad was a person of great goodness, because he has preached a religion that showed the world a way to deliver individuals to achieve happiness and progress in lives, and a blissful and peaceful co-existence in which people have mercy and generosity for each other."
10. Addressing new graduates of Sukhothai Thammathirat Open University at their graduation ceremony on September 29, 2016:
"If all of you understand and learn from the work that you do, and practice it correctly, and achieve your purpose, all of you will certainly have a success that is even more noble than your diploma, which is progress in your life and career."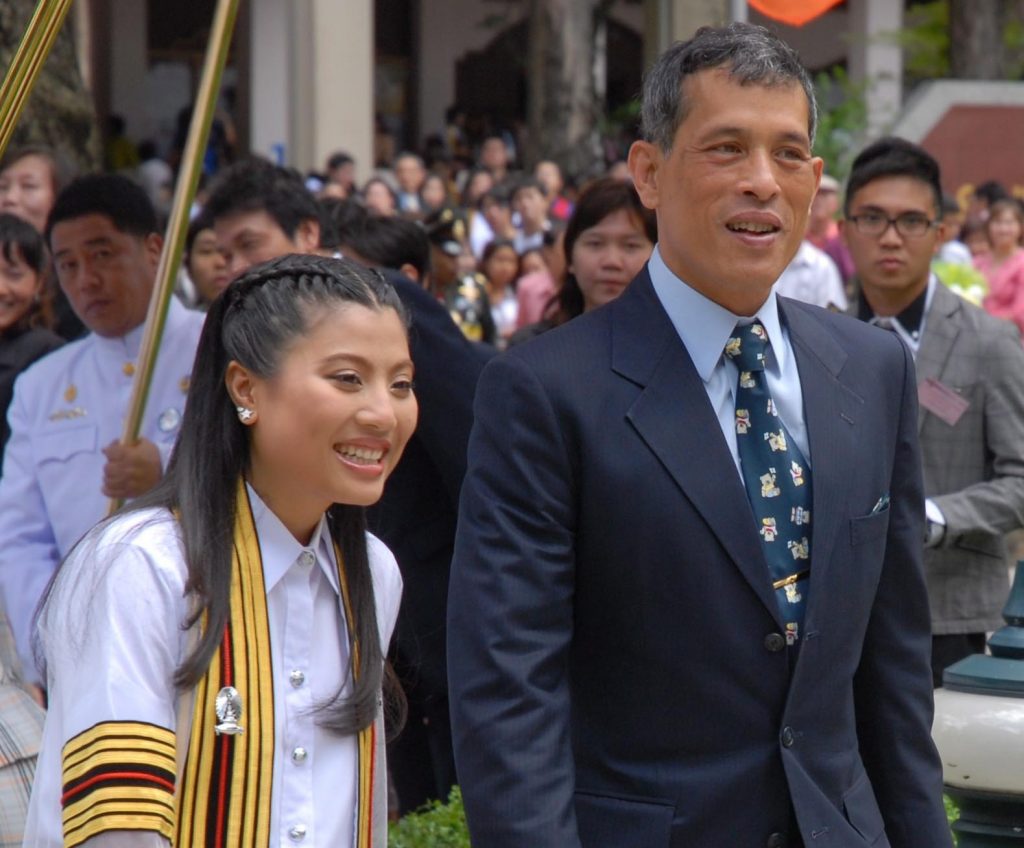 In Print
No Thai-language books about the prince could be found at three major booksellers in Bangkok on Monday, but the former Crown Prince was mentioned in two English-language texts.
In "King Bhumibol Adulyadej: A Life's Work," written by a team of mostly foreign writers under an editorial advisory board headed by former Prime Minister Anand Panyarachun, contained some biographical information.
On His Birth:
"On July 28, 1952, Prince Vajiralongkorn was born. A brother for Princess Ubol Ratana, born a year earlier on April 5, this was the most significant male birth to a ruling king in the Royal House of Chakri since the birth of prince Prajadhipok in 1893. Escorted by Princess Galyani, the princess mother flew back from Switzerland in time for the birth… In an ancient ceremony, King Bhumibol trimmed a lock of his three-month-old son's hair. Prince Vajiralongkorn's full name runs to almost 70 words, and took over a month to compose." (p.101)
On Investiture:
"The following year [1972], on Dec. 28, the designation of an heir apparent was given ritual confirmation. In a magnificent and arcane ceremony in the Ananta Samakhom Throne Hall, the old parliament building overlooking the Royal Plaza, King Bhumibol poured lustral water over the head of his only son. Prince Vajiralongkorn, and invested him as crown prince at the auspicious moment of 23 minutes past midday. The heir apparent had come of age earlier in the year, and now had Maha (Great) added to his title. The anointing of a crown prince had not occurred for 77 years since the elevation of the future King Vajiravudh. A glittering garden party was held that night." (p.125-126)
On Royal Succession:
"[HRH Princess Sirindhorn] could accede to the throne should circumstances require it, but this did not place her in any kind of competition with her older brother, Crown Prince Maha Vajiralongkorn, who married the same year." (p.138-139)
"As an heir apparent has already been designated, the process of succession is clear and uncomplicated. Section 23 of the 2007 constitution, for instance, states: "In the case where the throne becomes vacant and the king has already appointed his heir to the throne under the Palace Law on Succession [1924], the Council of Ministers [cabinet] shall notify the president of the National Assembly. The president of the National Assembly shall convoke the National Assembly for acknowledgement thereof, and the president of the National Assembly shall invite such heir to ascend the throne and proclaim such heir as king." (p.323)
Note: The content of this article has been been self-censored out of fear of prosecution under the lese majeste law. We regret the necessity.
Additional reporting Pravit Rojanaphruk