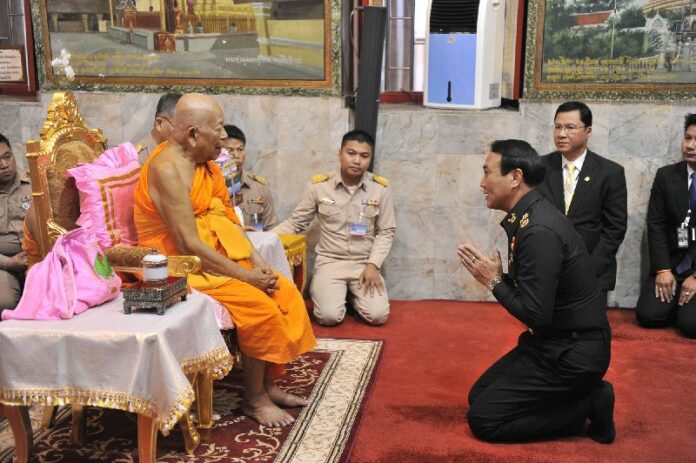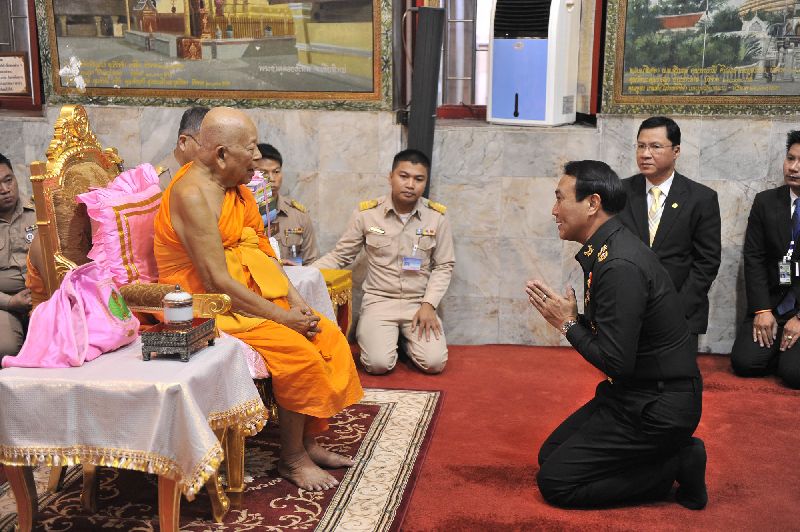 BANGKOK — The junta-appointed parliament rushed fast-track measures through Thursday granting His Majesty the King the sole authority to select the official head of Thai Buddhism, scrapping the system under which the monarch appointed one chosen by a religious council.
In less than an hour, the junta's rubber-stamp parliament sailed through all three steps required for such legislation. Supporters of the change said it would solve a longstanding power struggle among Buddhist authorities and return traditional powers to the monarchy. No lawmaker voted against the amendment.
"[The amendment] is to perpetuate and preserve the ancient royal tradition," National Legislative Assembly member Pichit Khuandechakupt, who advocated for the change, told his fellow lawmakers.
Read: Politics, Corruption in Battle for Naming New Supreme Patriarch 
Members voted on only one item: scrapping Section 7 of the 1962 Sangha Act, which required the prime minister and the nation's supreme Buddhist authority, the Sangha Council, to decide on who to name Supreme Patriarch after the presiding one dies.
That system was replaced Thursday by new, simple language: "His Majesty the King appoints the Supreme Patriarch, whose appointment will be countersigned by the prime minister."
Pichit said the amendment adheres to the older eras when the king alone had the royal power to appoint any qualified prelate as the Supreme Patriarch.
Thursday's session came at a time of renewed tension between the mainstream Buddhist establishments and the influential Dhammakaya sect, who is often seen by the former as heretical.
Although the previous Supreme Patriarch died in 2013 at 100, the government had yet to finalize the appointment of his successor, Somdej Phra Maha Ratchamangalacharn. Some mainstream Buddhists have opposed Ratchamangalacharn as their new religious leader on the grounds he had ties to the Dhammakaya movement.