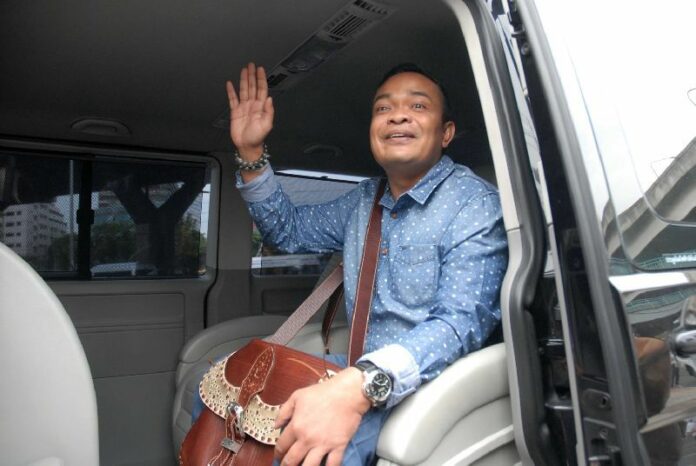 BANGKOK — The court released Redshirt leader Jatuporn Prompan from prison on a bail Tuesday so he could seek medical treatment.
Although Jatuporn recently recovered from a kidney infection, the 51-year-old former politician is said to be suffering other health conditions including a prostate infection, said fellow Redshirt activist Thida Thavornseth. Jatuporn had been held in prison since October after the court revoked his bail on terrorism charges.
"He was mostly treated well in prison. The prison hospital was also good, but it's better for him to seek full treatment outside prison," Thida said.
Read: Jailed Redshirt Leader Recovering From Kidney Infection
Jatuporn's lawyer Winyat Chartmontri said the court cited three reasons for his release: illness, his need to care for his family and his "repentance" for violating bail conditions. Winyat said he posted a bond of 600,000 baht for Jatuporn.
He was freed from Bangkok Remand Prison on Tuesday afternoon.
Jatuporn is the chairman of the United Front of Democracy Against Dictatorship, a movement loyal to fugitive former Prime Minister Thaksin Shinawatra and his political dynasty.
He's currently on trial for terrorism charges, which were filed over six years ago by the government of Abhisit Vejjajiva in response to street protests Jatuporn helped organize in 2010. The protests, which called for a fresh election, ended in a bloody military crackdown and acts of arson by some protesters.
In October the court ruled Jatuporn violated the conditions of his bail by appearing on television and making speeches that "incite unrest" in the country.