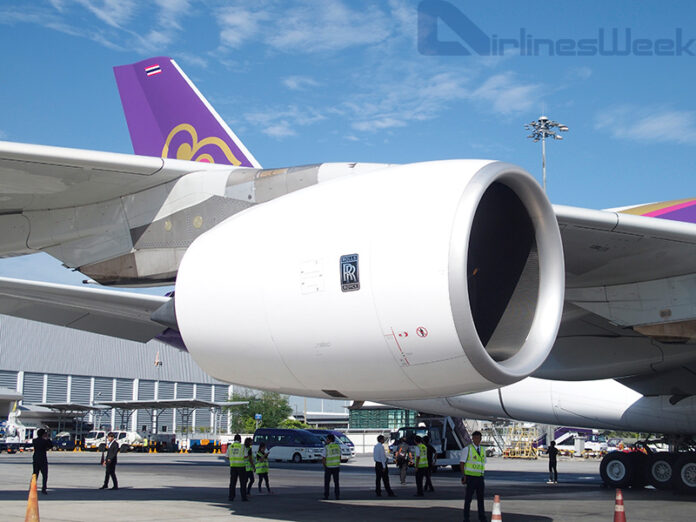 BANGKOK — Thailand's anti-graft agency is still working with its British counterpart to determine which officials took a billion baht in bribes from Rolls-Royce for over a decade, the agency's chairman said Monday.
The assurances come after the investigation showed signs of stalling, with no names identified nearly two weeks after it was launched following the British firm's Jan. 17 admission to a U.K court that it paid bribes to Thai Airways employees and state officials over the course of 13 years to lobby for purchase of its aircraft engines.
"We've been coordinating together," Watcharapol Prasarnratchakij, director of the National Anti-Corruption Commission, said by telephone. "Tomorrow the secretary will hold a briefing on the progress."
Read: Thai Airways Promises Inquiry Into Rolls Royce Bribery
Watcharapol said his agency, which was assigned by the government to look into the matter, requested information from the UK's Serious Fraud Office including who the bribe-takers were.
"We need to have clear information of who the accused are," Watcharapol said. "Right now we are in the stage of fact finding."
He dismissed statements made last week by his deputy, Sansern Poljiak, who said UK officials were refusing to send information to Thai investigators because cases of corruption can be punishable by death, which the UK opposes.
"It's not related at all," he said.
In testimony to British investigators, Rolls-Royce said it paid bribes three times in Thailand over the course of 15 years: USD18.8 million from June 1991 to June 1992, USD10.38 million from March 1992 to March 1997 and USD7.2 million from April 2004 to February 2005. Altogether the payouts amounted to be worth just over 1 billion baht at the time.
In each instance, the company's intermediaries sought to lobby the government and Thai Airways to buy jet engines made by Rolls-Royce.
Apart from the national anti-graft agency, Thai Airways has also launched its own investigation.
Another official from the agency, Charnchai Issarasenarak, told reporters that while the statutes of limitations may have expired for some perpetrators, officials would still be able to sue them in civil court for damages.
Revelations about Rolls-Royce's bribe payments surprised few. Despite the junta's repeated promises of fighting the endemic corruption, Transparency International, a global advocacy group, last week downgraded Thailand from the rank of 76th to 101st in its corruption perception index.